Some sneak peeks and a few new additions to my stash…
I've been playing with fabric again – black and ivory to be specific!  Here's a sneak peek of my latest creative endeavor: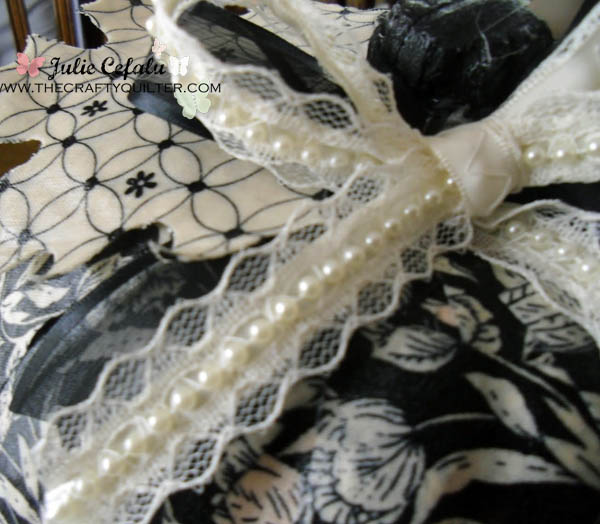 and this….

I should have all of the details ready in the next few days.
I'm also going to be featured on Plum and June's blog for their Let's Get Acquainted! series.  My day is Thursday, October 18 and I'm really looking forward to it!
I was the Pacific International Quilt Festival (PIQF) this past weekend and picked up a few items to add to my little 'ol stash – lol!  Some soft red and greens for the holidays from Fig Tree Quilts:
and a pattern to go with it, also designed by Joanna Figueroa of Fig Tree:
And for next Halloween, a few black, creams and oranges:
And a fat quarter bundle that I want to make into a bag of some sort (some day):
Plus a few books and patterns that I can't wait to look at!  I really should get busy!
See you soon!
~Julie