W.i.P. – A few small things
Hey everybody!  I haven't done a "work in progress" post in a while and I have a few small things to show you.
First, I want to welcome all of the newcomers to my blog and a big thanks to everyone for following my quilting journey!  I've been immersed in Christmas this past month, but I do have some other projects that I've been working on.
While visiting Sew Katie Jean, a quilt shop in Lincoln, CA, I purchased a kit to make a Caddy Pad.  The big surprise is that I actually made it and used it!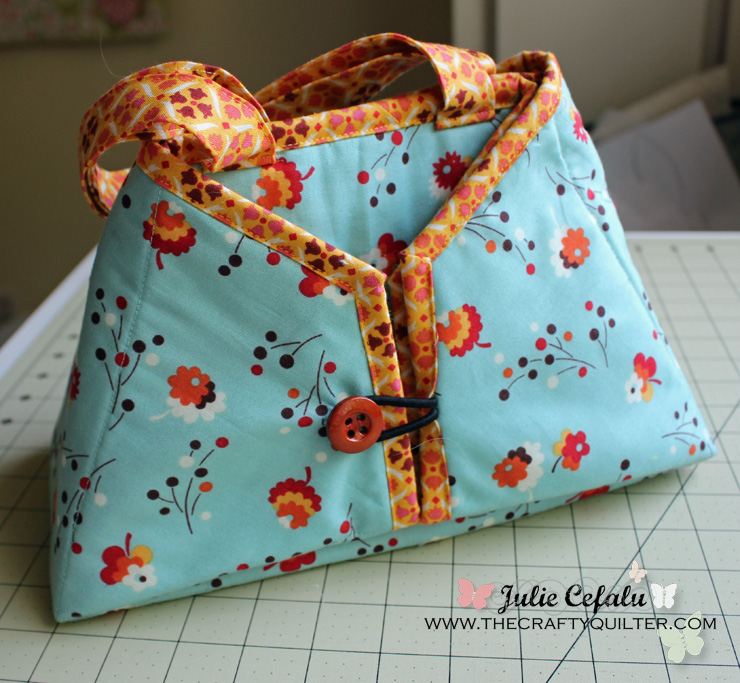 This holds a regular-size iron or a travel-size iron.  When you open it up, it's a portable ironing surface too.  How clever!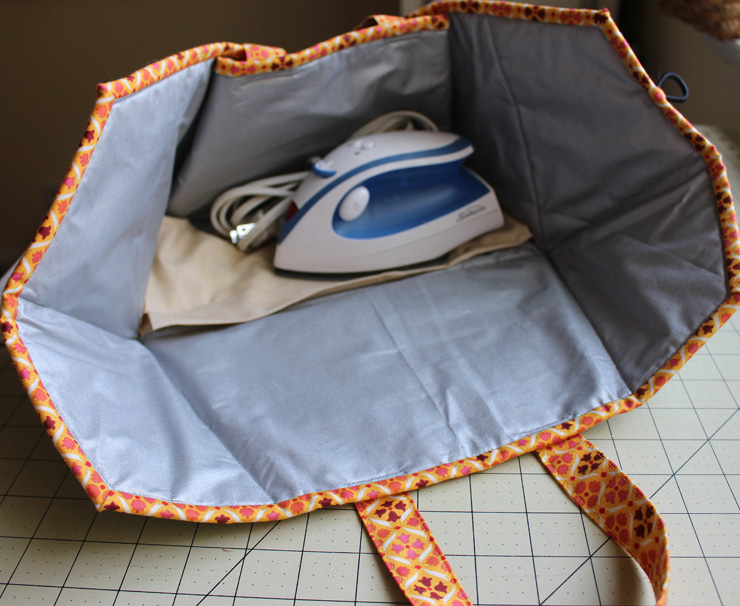 So, I had to make one as a sample for The Granary (the quilt shop that I work at).  Pretty soon we will have kits, too, like this one: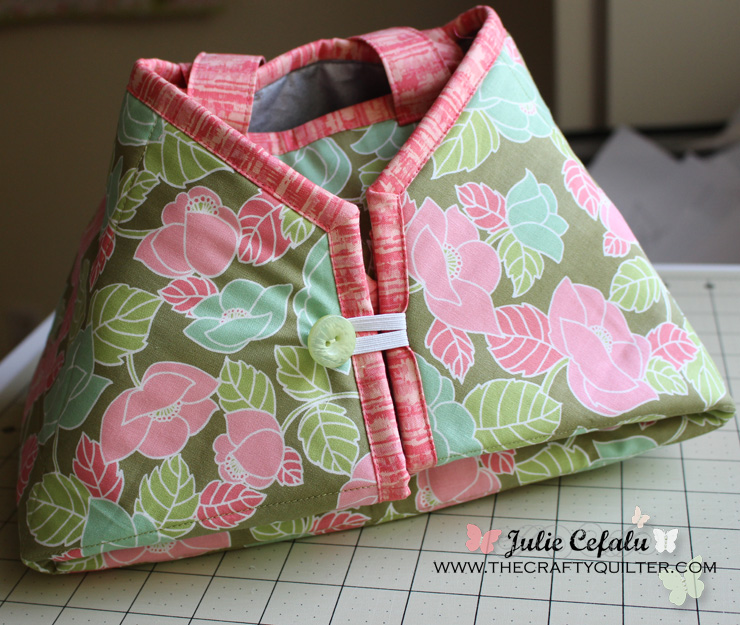 I finished the second block of the month for the current Fat Quarter Shop's Designer Mystery BOM.  I love these basket blocks!  In case you're wondering, the 2013 BOM is already sold out for this year.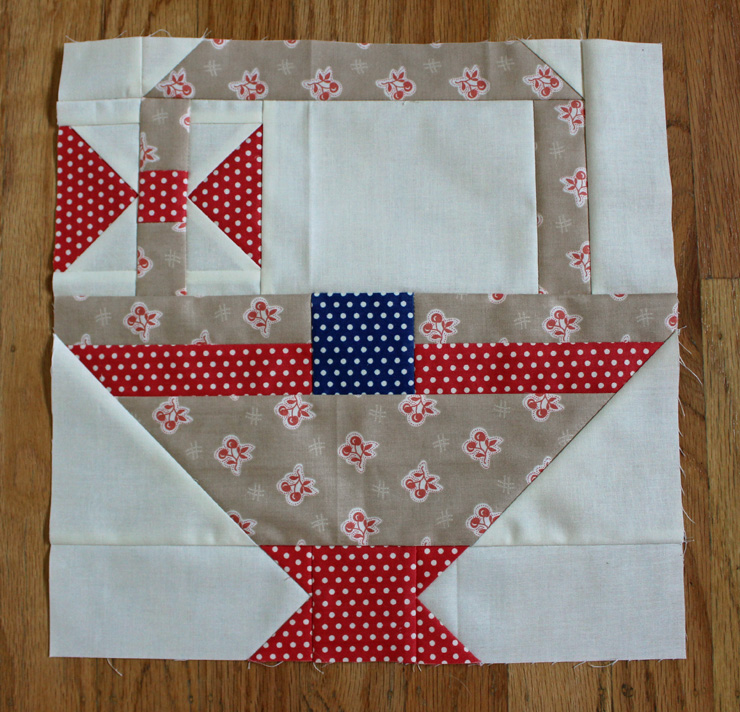 I don't have any tricks for this particular block except measure twice, cut once!  There are so many little pieces, and I cut at least 3 of them too big (which was an easy fix).
I just brought home some new fabrics which I will be turning into class samples for my next beginning quilt class series at The Granary.  I'm using the book, Start Quilting with Alex Anderson and the quilt we will make is the nine-patch variation.  Here's the fabric for version 1:
And this will be version 2:
I love starting new projects!  It's the finishing that I get hung up on.  You know I'm not the only one!
I started a few hand applique blocks while I was at a quilting retreat a few weeks ago.  I'll be telling you more about that in a few days, but here's a peek at what I was working on:
Aren't those umbrellas adorable?  And how about this butterfly: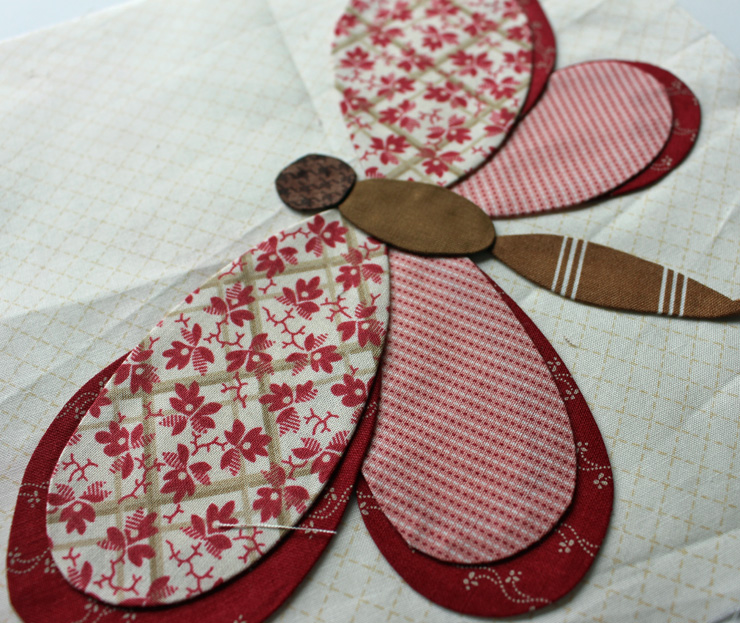 It's no secret that I love applique!  These were done using the freezer paper and starch method of turning under the raw edges.  I still need to hand stitch all of the edges down.  I love having some hand work to take with me on errands and trips.
I hope you're all having a great week and hopefully making some progress on your own projects!