Classic Meets Modern quilt finish and some wip's
I love it when I finish a substantial-sized quilt.  For me, that's anything bigger than a lap quilt.  I just finished putting the binding on my "Classic Meets Modern" quilt which was a block of the month from last year hosted by Sew at Home Mummy.  Erin guided us each month with a traditional quilt block that she gave a modern twist to.
I used fabric from my stash in a rainbow theme.  The final quilt setting was up to us.  I chose a traditional 3 x 4 setting with plain sashing.  I decided to make the borders with a little splash of rainbow color against some gray triangles.  I love how it turned out!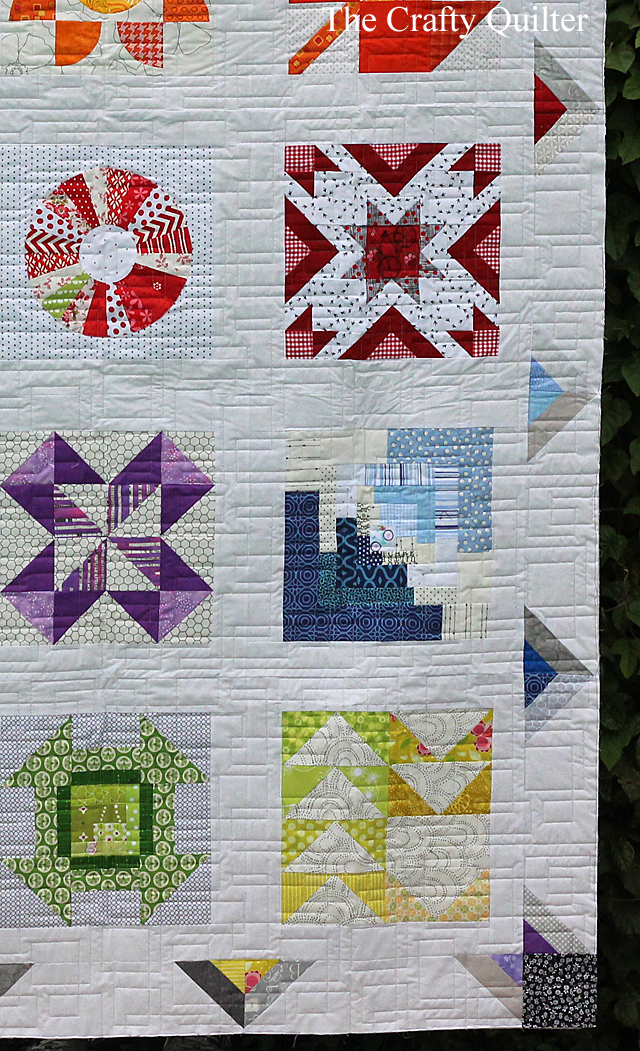 Jody Gosnell from The Granary did a great job quilting it for me.  The geometric lines add to the modern feel.  If you want to see more Classic Meets Modern quilts, you can check out the link-up here.
Yesterday, I taught a class using the Quick Curve Ruler for the Silicon Valley Modern Quilt Guild.  We used the Metro Twist pattern (both from Sew Kind of Wonderful), and it's always fun to see the blocks come to life in different colorways of fabric.  We had a nice, small group, and here are the ladies with their finished blocks:
I chose a charcoal chambray fabric for my background and Sweet as Honey from Bonnie Christine for Art Gallery Fabrics for my print fabrics.  It makes for a great combo in my blocks.  Here they are on my design wall, before being sewn together:
I'm also working on a new block of the month for 2015 at The Granary called Quilting Cousins by Lori Smith at From My Heart to your Hands.  This is a traditional quilt pattern and I have 4 blocks done so far.  I'm using a fabric bundle from Riley Blake Designs called Vintage Verona by Emily Taylor Design along with my own stash.  I like the coral/red and blue color combination.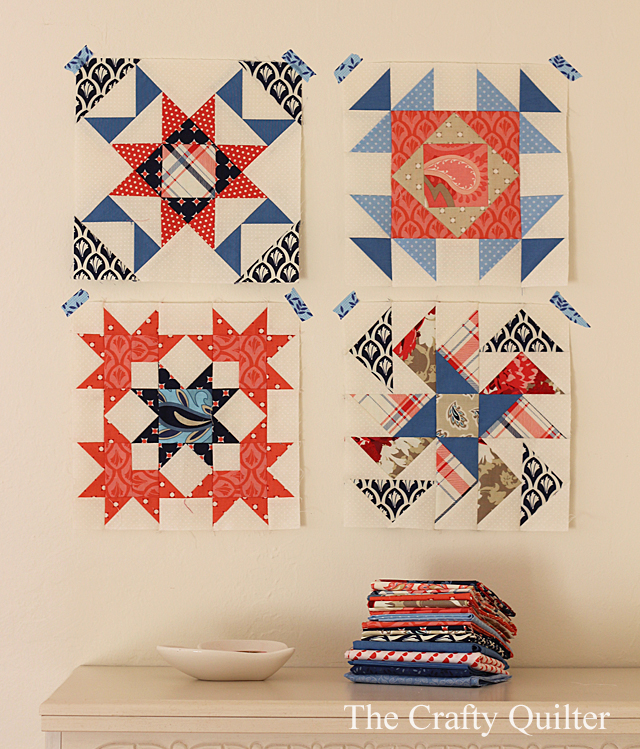 I'm finishing up my rainbow mini quilt for the swap I'm doing on Instagram.  I'll show pictures of that one later.  I seem to have a thing for rainbows these days.  And I'm working on a "desire to inspire" challenge for Henry Glass Fabrics which is due by the end of the month.  I say "working on" which translates into "thinking about" or "percolating ideas".  Oooph, I need to get cracking!
Don't forget that the Craftsy sale on all classes ends tomorrow (Monday) at midnight MT.  An online quilting or sewing class would be the perfect way to celebrate National Craft Month!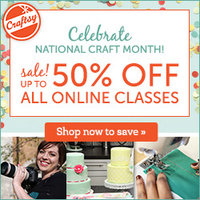 Have a great week everyone!