Sew Thankful Sunday 9.01.2013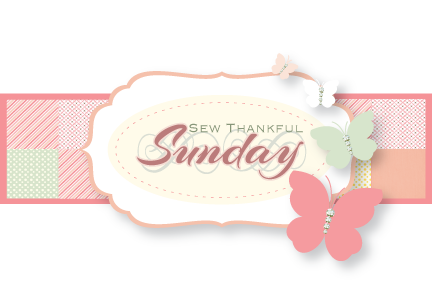 It's Sew Thankful Sunday and it's the first day of September and it's Labor Day weekend!  Wow, summer went by fast!
I have a few things to share with you today that I am sew thankful for and they involve shopping and sales!
1.  Burgundy Buttons is having a Labor Day sale and everything is 25% off!
2.  Save 10% on all fabric bundles until September 5 at Fabric Worm!
3.  The Intrepid Thread has all Riley Blake and Moda yardage and precuts on sale for 20% off until midnight on Monday!
4.  Green Fairy Quilts is having a Labor Day Charm Pack sale plus free shipping!
5.  Shabby Fabrics is having a Labor Day Weekend Sale that includes:
6.  Bloomerie Fabrics is having a 2-day Labor Day Sale!
I can feel the autumn winds coming and I'm looking forward to a new season!  Are you ready for the Fall?  It's my favorite time of year!  I hope you're enjoying a long weekend with family and friends.  Maybe some quilting and shopping too!