Happy Memorial Day, color inspiration and UFO prizes
Happy Memorial Day everyone!  While this is a day many of us use to take a day off and start the summer picnics rolling, it is more importantly a day to remember and appreciate those who have sacrificed their lives for our country.
One of my favorite red, white and blue quilts is "…and Our Flag was Still There!" made by Melinda Bula.  Her story of how and why she made this flag quilt is worth reading and a good reminder of how our craft can be used to heal and to love.  Melinda's quilt now hangs in the National Quilt Museum in Paducah, Kentucky.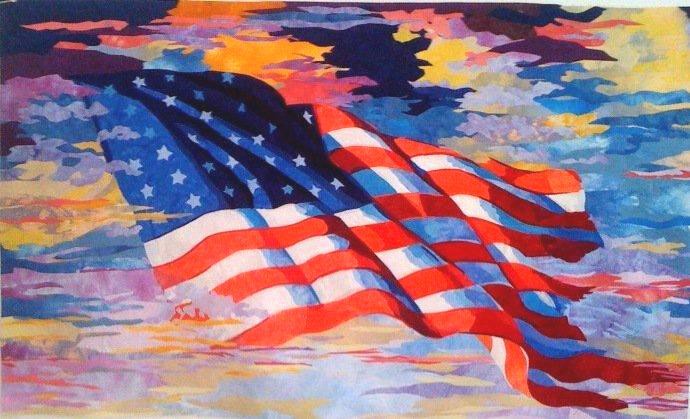 This morning, I was inspired to pull some red and blue fabric from my stash and I came up with this combination of dusty colors:
I love this color palette!  What will I make of it?  I don't know just yet, but I'll keep it out on a shelf until further inspiration hits.  Or when time allows, actually.
These colors also inspired me to create the following prize package for this month's UFO winners.  Each winner (two) will receive 6 fat quarters of red, white and blue fabric, matching thread, the Spring issue of Block magazine, and a 1-month Star membership to The Quilt Show.
The link up will be live tomorrow, so make sure to take a picture of your completed UFO and get ready to enter the linky party!
Enjoy the rest of your day!