Sew Thankful Sunday – 06.29.2013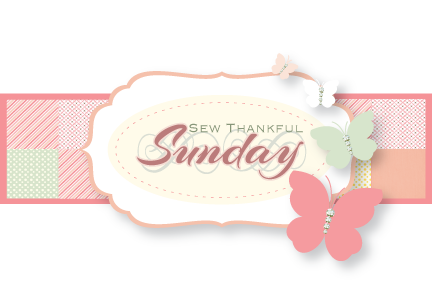 It's the last Sunday in June and I have six awesome, cyber goodies to share with you today that I am Sew Thankful for!
Remember, you can click on any of the images and they will take you to the associated link.
1.  Have you had a chance to play with Moda Candy, the mini charm packs from Moda?  They are just too cute to resist!
Check out this adorable pillow made with a pack of Happy Go Lucky mini charms.
Quilt Taffy has these little gems on sale through today, June 29!  And you can also find them on sale at Sew Lux Fabrics until the end of today.
Hint:  You might want to get them now, 'cause I'll be sharing a tutorial for the Christmas in July Blog Hop that uses one mini charm pack!
2.  I am a fan of Henry Glass Fabrics and you can find some great free patterns at their website.  Like this one by Buggy Barn (also a fan of them):
3.  I saw this bento box lunch bag recently, made by Alyce of Blossom Heart Quilts.  It's sew cute!  While you're visiting Alyce's blog, you can check out the linky party she hosts on Fridays (TGIFF) of finished projects.
The pattern for this bento box lunch bag came from a free tutorial by Ayumi of Pink Penguin from several years ago.  I think it's as sweet as can be!   Here is her original version:
4.  Hexagons are quite popular right now and you can find a great pillow idea for using them by Melissa of Sew Bittersweet Designs.  She is guest posting at Clover & Violet for their A Season by Hand series.
5.  And since we're talking about hexagons, check out what Pink Chalk Studios is making.  A Seaside Chevron Quilt Top!  I love seeing what they're up to and sometimes I do a little shopping too!
The original tutorial for this pattern can be found at A Crafty Fox.  You'll want to check out Amanda's version there and then you'll want to stay awhile.  She has an awesome blog!
6.  Do you need some quilting inspiration for the 4th of July holiday?  The Craftsy Blog has rounded up some patriotic patterns on their website that you won't want to miss!
Thanks for visiting today, and enjoy the rest of your Sunday!