W.i.P. – Finished block 12!
I just finished block 12 of the Fat Quarter Shops 2012 Designer Mystery BOM!  Woo Hoo!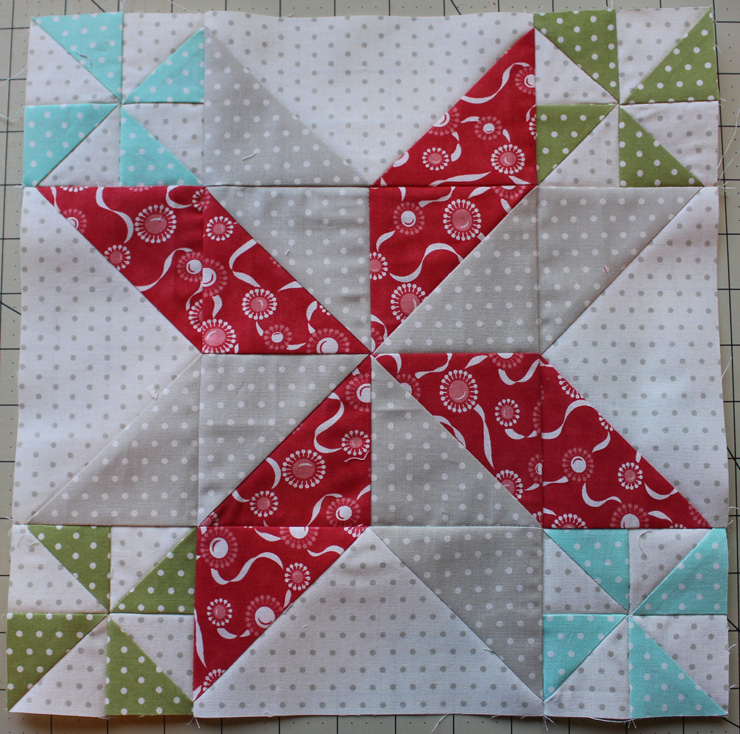 Here's the whole dozen of them put together:
I didn't order the finishing kit for this, but I have enough fabric left over to get creative on my own.  Here are the left overs from just Month 12:
Have any of you joined the 2013 Designer Mystery BOM?  I recently caved, and joined the club!  I have heard of several people that received their kits already for June.  I'm still waiting for mine.
If you're on the fence, let me tell you that the patterns are well written and they give you enough fabric to make at least two of each block!  (Or you can make lots of mistakes and not worry about it :-)).  This year's BOM was designed by Joanna Figueroa of Fig Tree Quilts and features her fabric line, Avalon, for Moda.  It is a row quilt that features basket blocks.  This will be my first row quilt – which is a quilt that is designed by rows that are grouped together by a similar design.
I'm thinking about posting my process for each month's block for the 2013 BOM and adding any changes I made or helpful hints I've found.  Let me know if you join and we can be BOM Buddies!