Sew Thankful Sunday 06.23.2013
Welcome to Sew Thankful Sunday!  Recently my little blog has been getting some big attention, and I am sew grateful for my many new followers, and of course, my "old" ones too!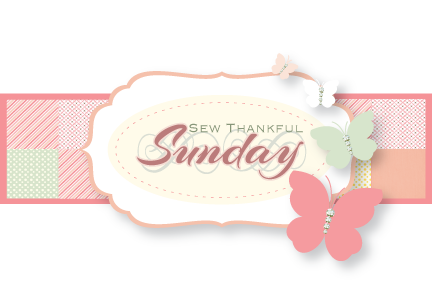 Let me give you a little background on my Sew Thankful Sunday posts.  I have always loved the idea of "paying it forward" and "what goes around comes around".  I am constantly visiting other blogs and I'm always amazed at all of the talent and passion that I see out there.  There is sew much to be thankful for!  Since I love sharing these new "finds" with you, I thought I could put these ideas together.  That's how Sew Thankful Sunday was born.  My way of giving back to the quilting community and sharing great content with you at the same time!
Let's get to the eight awesome items I have to share with you today.
Note:  You can click on any of the images and it will open up the link in a new tab.
1.  If you think that Elmer's school glue is just for kids, think again!  The recent Technique Tutorial Tuesday post at Pile O' Fabric features a tutorial for precision piecing using glue basting (with Elmer's glue) by Cristy Fincher of Sew Much Like Mom.  This is a "must see" technique that could be quilt-life changing!
2.  Melissa at Happy Quilting has a beautiful table runner tutorial called Midnight Frost that she shared recently on her blog.  It looks pretty "cool" and would make the perfect addition to your holiday table or use bright colors for any time of year.
3.  If you're looking for a summer quilting project, you might want to join Lorna at Sew Fresh Quilts for her Oh My, Scrappy Stars! Quilt Along.  This just started on June 21st and will run through the end of July.  You'll have a beautiful 100″ x 100″ quilt when you're finished!
If you want to see a comprehensive list of Quilt Alongs and Block of the Months going on, check out my BOM & QAL Pinterest Board.
4.  Many times I'm asked for a list of acronyms and terminology that we quilters use.  I was so happy to find one recently at The Sassy Quilter.  Paula calls this her "Sassy Dictionary" and it includes quilting terms and abbreviations.  I'm sure you'll find much more sassy goodness when you visit Paula's blog!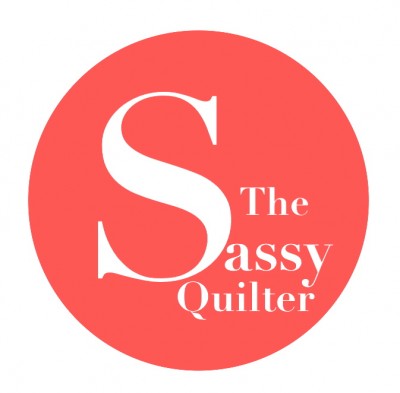 5.  I have always loved a good block tutorial and you'll find a bunch of them at Quilt Story.  Heather and Megan have posted a Block Tutorial Link Up that currently has 78 quilt blocks!  I added my Ohio Star block tutorial to the list and you can add yours too – it's open all of the time!
6.  If you need some help getting your fabric stash organized, you won't want to miss the Fabric Filing Post and Organization Round Up at The Thinking Closet.  Lauren has some great ideas to get your fabric organized and your creativity flowing!
7.  I love little projects that can be done in a day.  Bethany at Sweet Bee Buzzings has been busy whipping up a Double Zip Wristlet Tutorial that I'm sure you'll love.  Her instructions are wonderful, along with great step-by-step photos.  Update:  Each Sunday in June, Bethany is posting a tutorial for zip pouches and her latest one is here.
8.  Are you ready to add to your quilting library?  The Great eBook Sale is going on now at Martingale Publishing.  They have over 300 eBooks listed at $9.99 and less!
Thank you for sharing a bit of your Sunday with me.  Enjoy the rest of your day!