Sew Thankful Sunday, 07.07.2013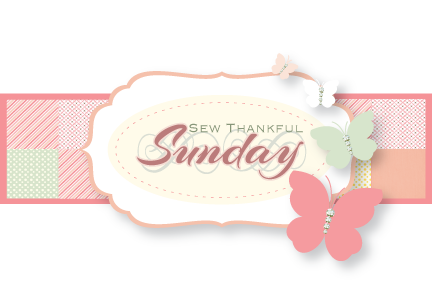 It's Sunday!  Let me show you six "bloggy" items that I am sew thankful for!
Remember:  Click on any of the images below and it will take you to the associated link.
1.  I love this Padded Portfolio Tutorial by Kim at Windsor & Main.  Having such a pretty portfolio might inspire me to be more organized!  This would make a great gift too!
2.  Do you have some left over hexagons waiting for a "home"?  Try this collapsible craft container by UggaBear Cottage.  She gives you step-by-step instructions to make one of your own.
3.  I love scrappy anything and Andy at A Bright Corner has a beautiful tutorial for making a scrappy New England Quilt Block.  Her blog is a very nice place to visit too!
4.  Darra Williamson, one of the gals from See How We Sew, has just posted Five Fave (and Fab) Tips for Quilters.  She shares some great ideas!  I especially liked the tip for no fuss finishing of bindings.
5.  Do you need some DIY inspiration for the summer?  Melissa at The Polka Dot Chair shares 25 Summer DIY Projects to keep you inspired and motivated!
6.  I love to peek into the sewing rooms of others.  July is Where I Sew month at Pink Chalk Studios and they'll be giving you a virtual tour of some their favorite designers and sewers.  You can also add your own link if you have a sewing space to share!
I hope you had a wonderful 4th of July weekend!  Thanks for stopping by!