In the sewing room and in the garden…
I've been busy in the sewing room this week and in the garden!  Things are in full swing in my little world.  In California, the vegetable gardens are at their peak.  Mine is located in the front yard where there's plenty of sunshine.  If you look closely, Mr. Crafty Quilter is always ready to lend a hand: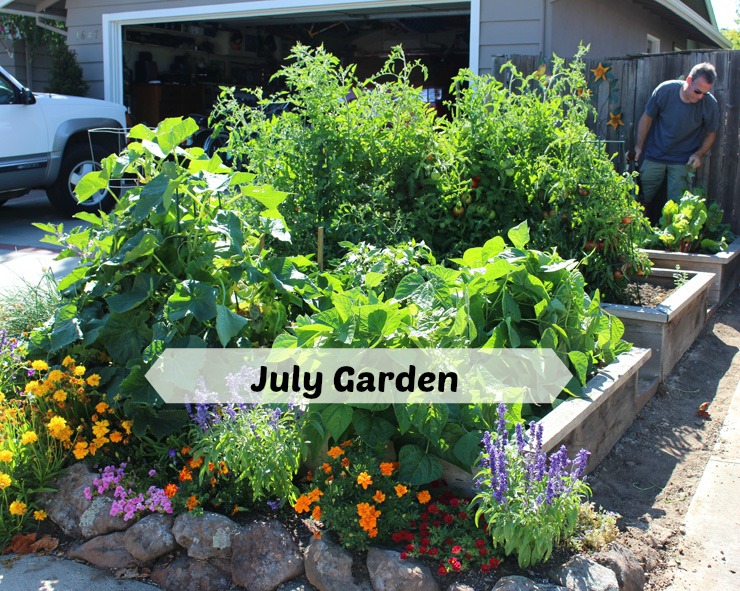 Here is a picture of the garden that I took in April – my gosh how it has grown!
We picked tomatoes, peppers, eggplant, cucumbers, beans and basil; and my neighbor brought me some zucchini from her garden: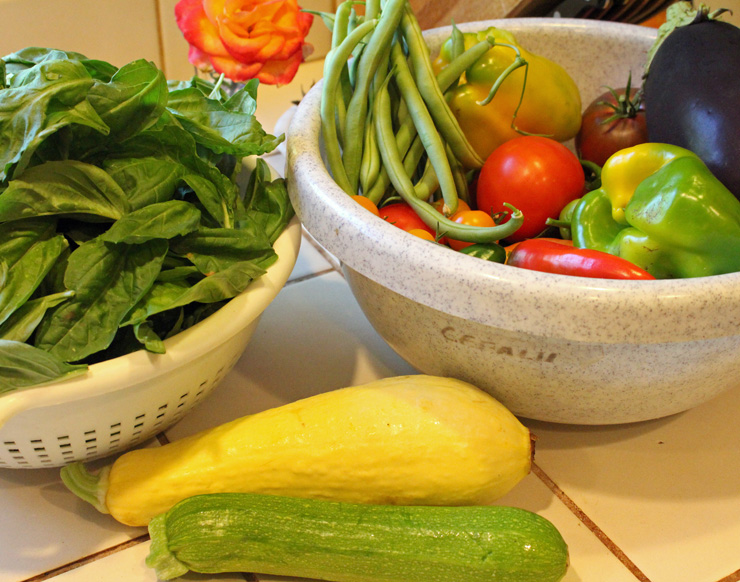 And dinner that night looked something like this: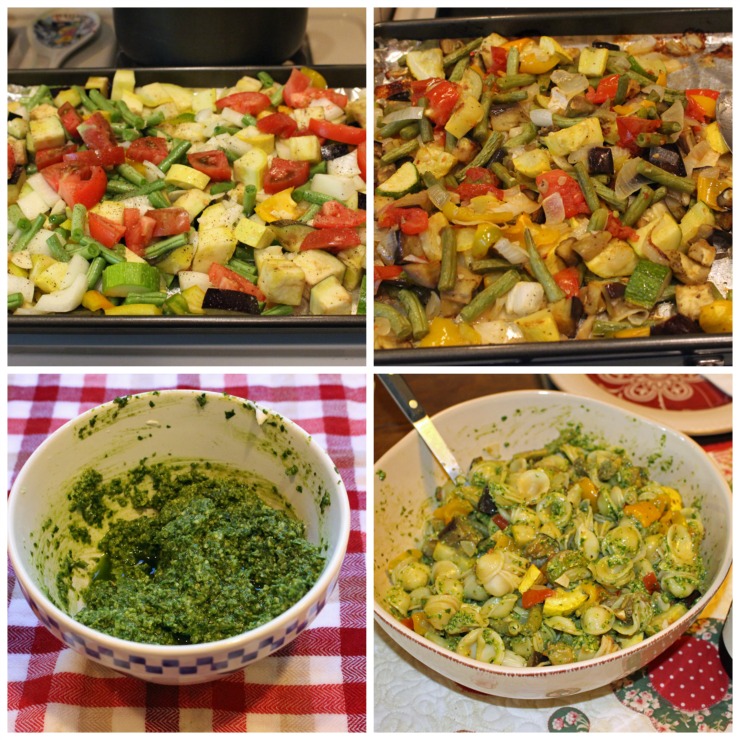 There's nothing like a home grown dinner!  Add some bruschetta and a glass of Chardonnay, and I'm in heaven!  Well, maybe a little dark chocolate afterwards too.
And the sewing room has been busy too.  Here's a look at my design wall: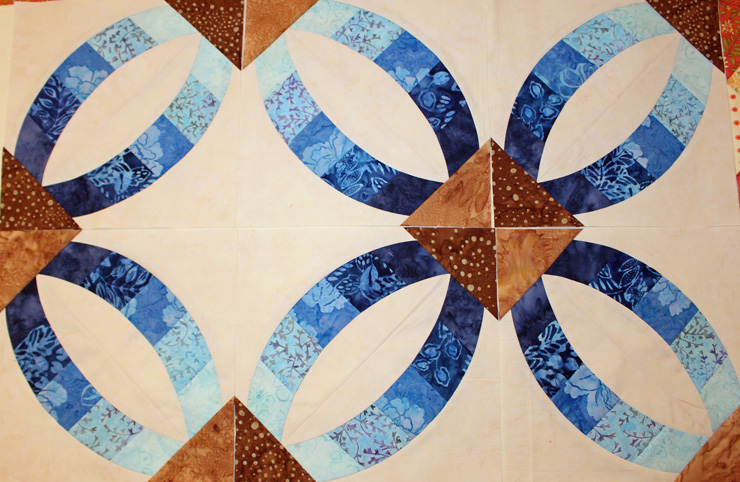 This is going to be a Wedding Ring quilt and the pattern is called Metro Rings from Sew Kind of Wonderful.  I sneak into my sewing room a couple of times a day just to look at the design wall!  I love it!
I am also adding the binding to a queen-size quilt that belongs to my neighbor.  Her mother pieced and quilted it, but passed away before she could finish it.  I'm honored to contribute a tiny bit to it's beauty: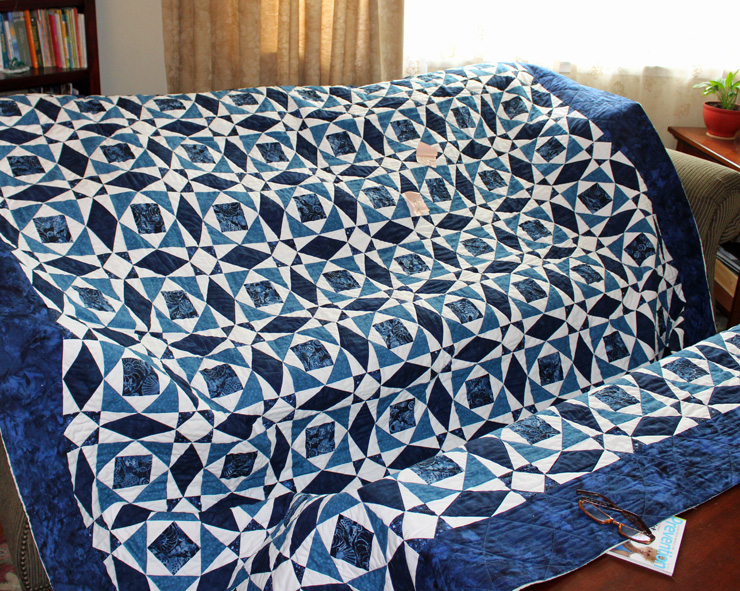 And I'm busy getting ready for the Christmas in July Blog Hop that starts TOMORROW!  I can't wait to share what the participants have been making for you!
See you with a Ho Ho Ho tomorrow!