A sigh of relief & a sneak peak
A weight has been lifted from my shoulders.  I have been working diligently for the last few weeks to prepare for the next four month's worth of video taping for The Quilt Show's block of the month, A-Z for Ewe and Me.  I've been practicing in front of the mirror, making note cards, stitching 13 blocks with "step outs" (broken down steps for each unit) and I still didn't think I was prepared enough.  Yesterday was the big day, and I spent the morning at Alex Anderson's studio (yes, THAT Alex Anderson,) being video taped.
I can't believe I didn't take a single picture.  You'll have to take my word for it; Alex was the director and videographer; her husband, John, was the technical director.  So, yes, I was under a lot of pressure and I was just a wee bit intimidated, but that was all in my own head.  They couldn't have been nicer and the whole thing went smoother than ever.  My confidence grew as the day went on, and at the end we (Mary Kay Davis and I) were treated to lunch!  What I thought would be a mountain, really was a mole-hill (if that).  It was a great day!
So now I have time to play!  I want to show you some goodies that showed up in the mail.  I received this fat quarter bundle of Color Me Happy from the Fat Quarter Shop: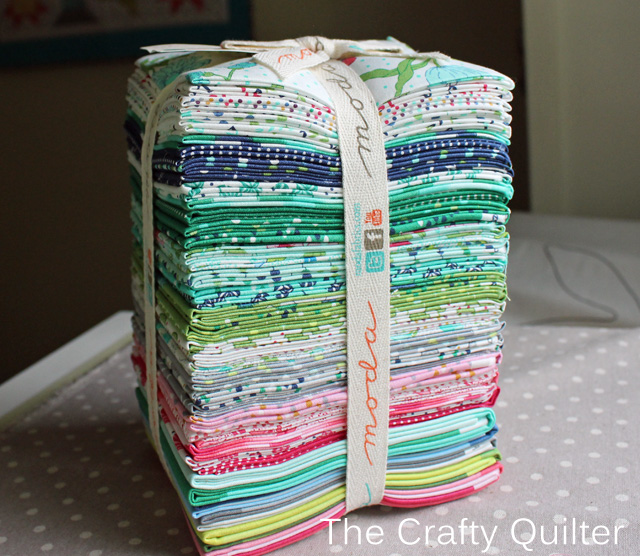 It does make me happy just looking at it!
And I received a package from Sew Lux Fabrics.  I love getting orders from them because they make you feel like it's your birthday.  Check out their packaging!
This is what was inside:
A sampler of Perle Cotton in the most beautiful rainbow of colors, a bundle of Contempo by Moda Fabrics, and a few remnants that were on sale.
I couldn't wait to play with the bundle of Color Me Happy, and I've had this idea for a spring wall hanging.  Let me give you a little sneak peak.  I stitched together some mini charm squares: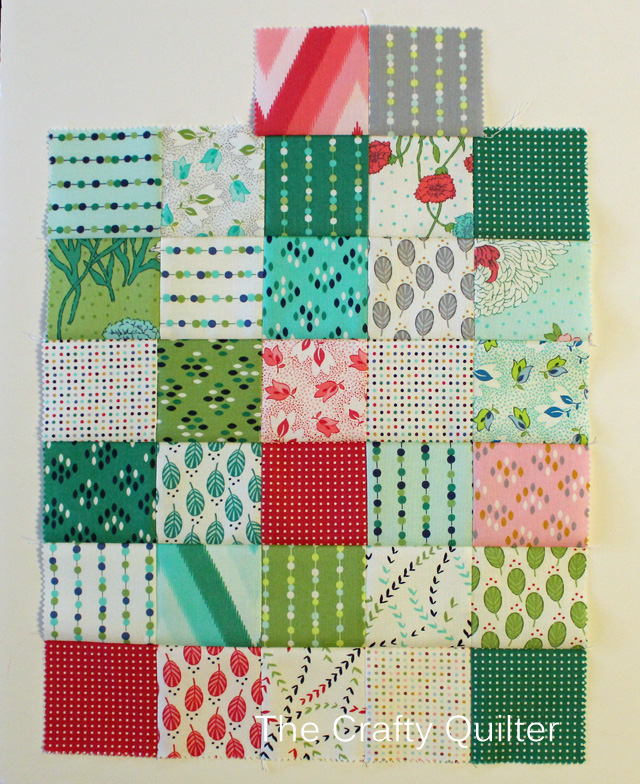 Did a little applique magic,
Added the sweetest little cotton tail:
And I've ended up with the cutest little Patchwork Peter Rabbit:
O.K. that's more than a sneak peak, but I couldn't wait to show you!  I'm in love with my little bunny!  I'm going to add a small border, and then work on a tutorial for you.  I'm hoping to have it posted by the beginning of next week.
Between this and getting all of my tax numbers together for the tax man (my least favorite thing to do, but I'm married to the tax man and he let's me wait til the last minute) I'll have a pretty full weekend!  I hope you enjoy yours and I'll see you next week!