Some vacation goodies and a sneak peek
I have some vacation goodies and a sneak peek of an upcoming project to show you.  We had a great time traveling to Spain and Portugal.  We got to spend two weekends with our daughter, Sara, who is studying in Cordoba, Spain, for the semester.  It was so great to see her!  We returned Monday night, and it's always nice to be home.  Here is a collage of pictures from our trip: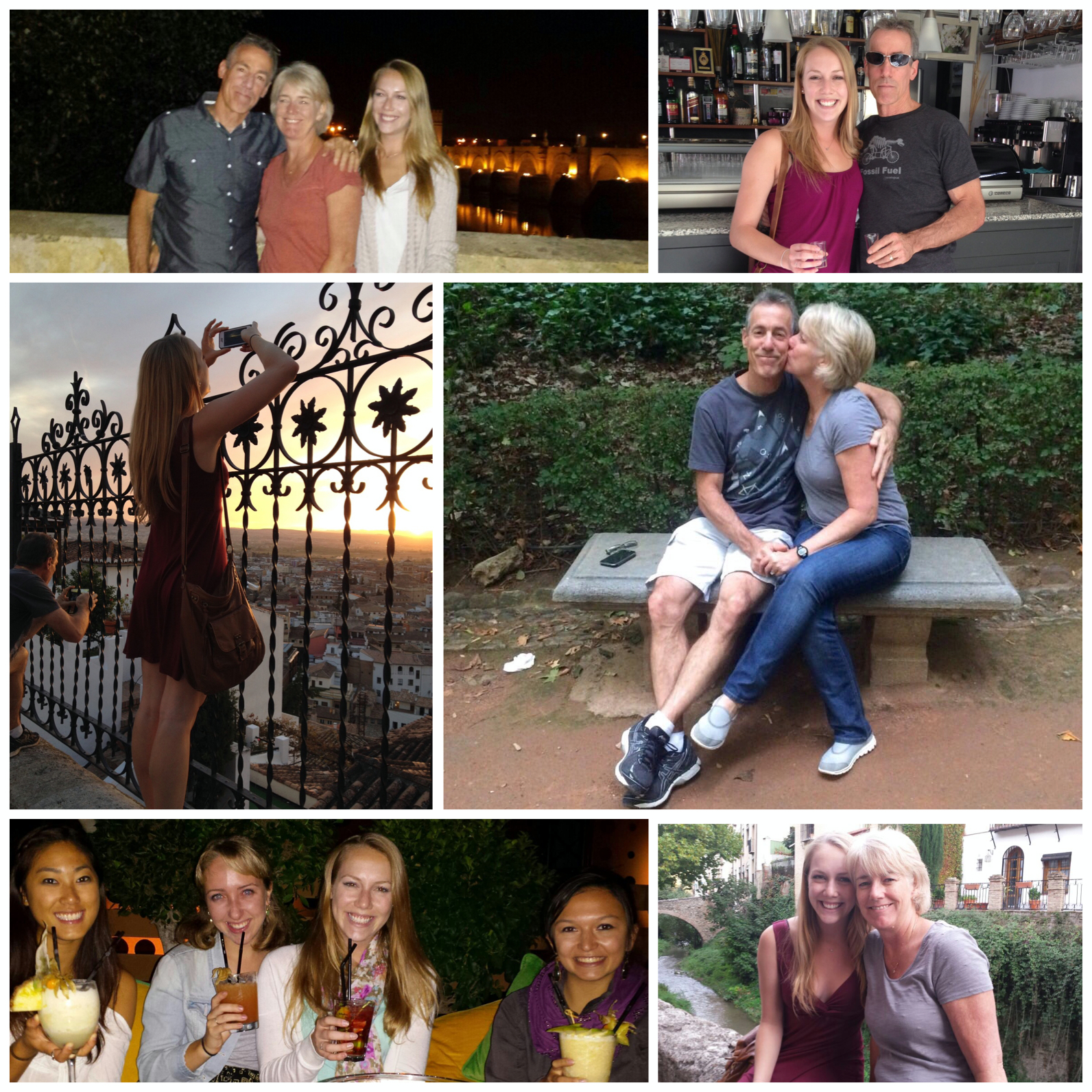 While in Seville, Spain, we did some shopping and wouldn't you know that I stumbled upon a fabric shop!  And wouldn't you know they had a patchwork section!
This wall of fabric was so pretty, I had to take a picture just for the colors.
I bought a meter of fabric that had these adorable, vintage sewing labels in some of my favorite colors:
And speaking of adorable, I found some little dandelion-embroidered towels in Portugal that I couldn't resist.
Apparently I've fallen for the dandelion theme, because here they are again in these wooden hearts:
This little wool heart said, "Take me home"!  And I said, "Happily!"
If you pay attention, you can find quilting inspiration everywhere while on vacation.  I spotted these tiles in a corner of a small pub:
I saw more inspiration in the ancient walls of cathedrals and the paved stones of walkways.  I love the beauty of these old places and the timelessness they evoke.
I love the color combination of pink and brown. How sweet is this little bike and basket?
Now that I'm home and the laundry is done, the groceries are stocked, and the floors are clean, I'm ready to spend some time in my sewing room again.  I have been working on a little project that is a re-make of something from last year.  I've adjusted the scale so that it makes a great mug rug.  Here's a sneak peek:
I'll give you all of the details early next week.  For now, I wish you all a Happy Halloween! (You can find out the details of this wall hanging here).