Cozy Afternoon finish and giveaway winner
I've got my quilt top finished for the Cozy Afternoon BOM, hosted by Jacquelynne Steves.  I love how it turned out!  I'm debating whether to quilt it myself or send it out to be longarm quilted.  I love the satisfaction of quilting it myself, but I'll have so much more time for other projects if someone else does it for me.  I'm sure you know what I mean!
The appliqued blocks are my favorite part of this quilt.  Those tea cups are so cute!
I know many of you have been participating in this Cozy Afternoon block of the month and in the monthly giveaways.  The winner of October's giveaway is Elizabeth who said, "I have participated in block of the months before. I really enjoy doing them."  Congratulations, Elizabeth!  You'll be receiving two pdf patterns very soon!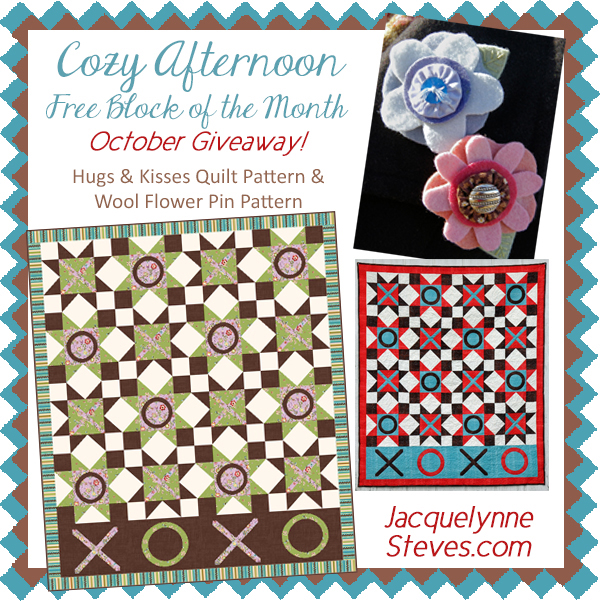 Speaking of giveaways, you can enter to win a fabulous fabric kit of Moda Fabrics to use for Jacquelynne Steve's 2016 block of the month.  Yes, there's going to be another one!  Find out all of the details here.
Have an awesome day!