A new holiday mug rug pattern
I have a new holiday mug rug pattern available and it's my first pattern EVER that I'm selling on Craftsy.  11/2020 Edit:  This is now available at my Etsy shop here.  I named it the Christmas Pocket Mug Rug and it makes the perfect gift for the holidays.  The cost is $3.00, so it's (hopefully) something you can afford and use again and again.
I'm a little crazy about mug rugs and I use them all the time.  This mug rug is a little different because of the pocket that you can fill with a tea bag, a napkin, candy or a gift card.  Add a mug and some pretty packaging and you've got the perfect gift!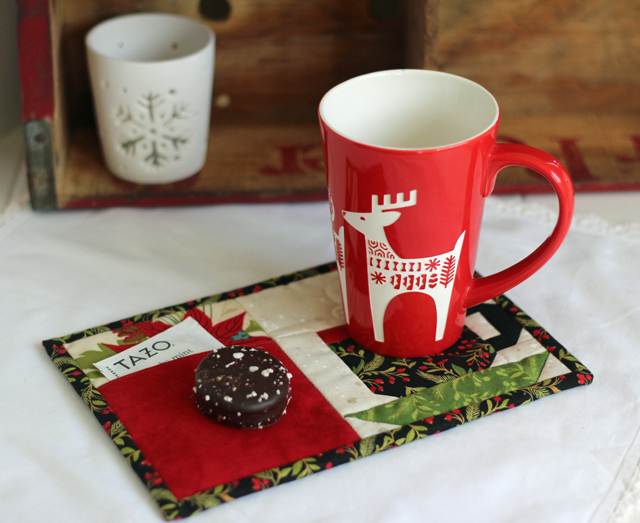 It makes a really cute project in any of your favorite fabrics and it's perfect for using up those extra scraps and bits of batting.  I made one from Daysail fabric by Bonnie & Camille for Moda and another one from leftover scraps from my Cozy Afternoon BOM.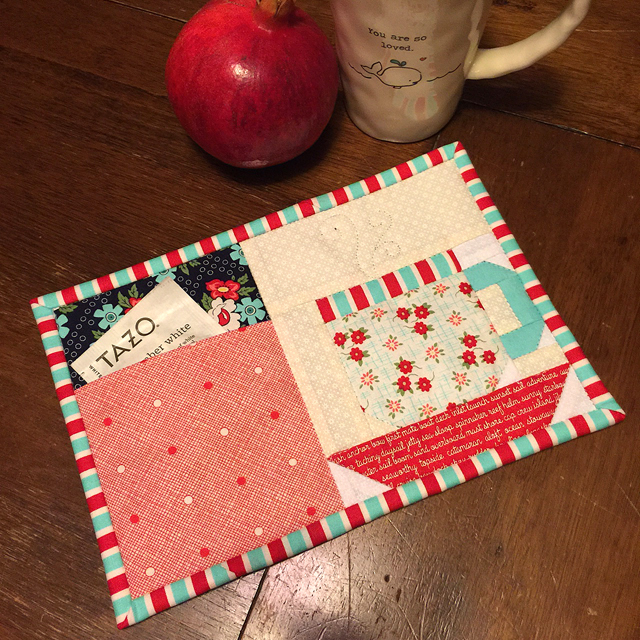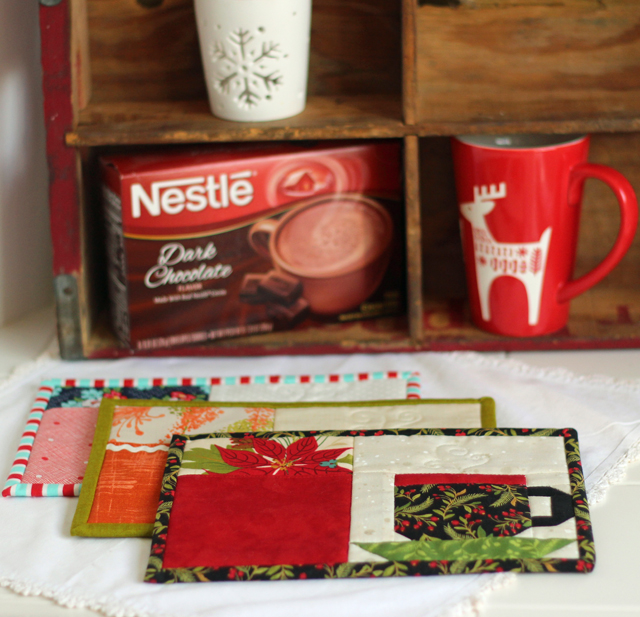 The piecing is simple and something a beginner could do.  I really like using Thermolam in place of batting for mug rugs, table runners and placemats.  It's a denser and more stable fill that doesn't shrink and is slightly heat resistant.
I've gotta tell ya' that it feels a little odd putting a price tag on one of my designs.  I know it's normal, but it's new to me.  Every little bit helps when it comes to offsetting the cost of running a blog.  I appreciate all of your support over the years and the kind words of encouragement.  Eventually (as in should have done this years ago) I'd like to create more patterns to sell.  This mug rug is an easy way to test the waters without getting too wet.
I have also added some free patterns to Craftsy that are from my earlier tutorials.  You can find the Snow Birds Mug Rug and the Christmas Holly Table Runner as pdf's that you can download for free.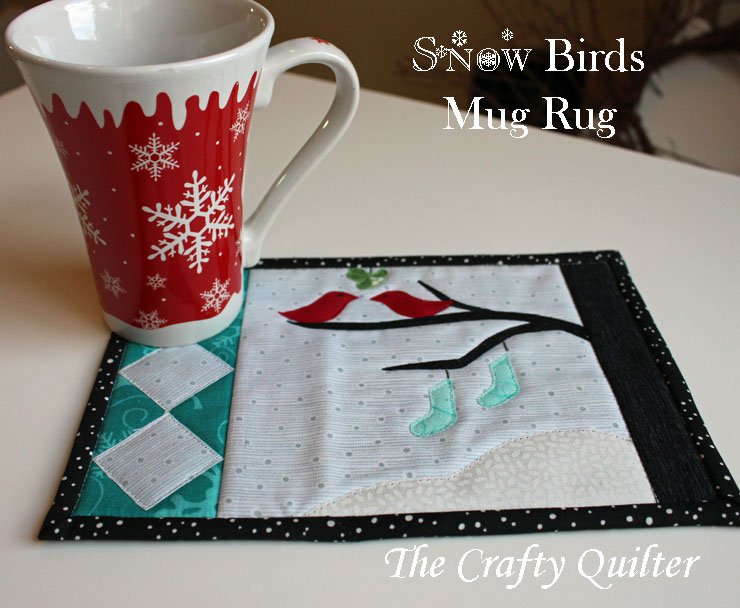 I also have a travel-size pillow case pattern on Craftsy that is really easy to make and great for gifts, too.  Do you know anyone that likes to go camping or has little ones that go to sleepovers?  Maybe you'd like to have a travel pillow for the car handy?  This is the pattern for you.  (You see my salesman like tendencies are already starting to surface).  But this one is free – so I'm just sayin'.
I still have plenty of tips and tutorials on the schedule that won't cost a penny, and I'll be making more videos for The Quilt Show in January.  It seems like there is a never ending flow of ideas and inspiration swirling around in my head.  I just need to make time to get them all out!
Thanks for reading, and I hope you're having a great day!