Giveaway winners announced
I have a few giveaway winners to announce from two separate giveaways that recently ended.
The first giveaway is compliments of Jacquelynne Steves and it includes two quilt patterns.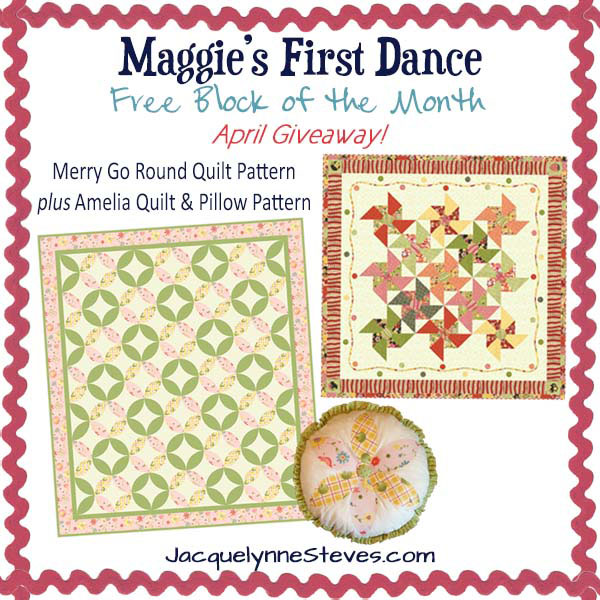 Out of 167 entries, the winning number (chosen randomly) is #51, Geri A.  When asked who your favorite quilt designer or quilt author is, Geri said, "Love Kim Diehl, Kansas Troubles, Bonnie & Camille. Also love patterns by Gudrun Erla and Anka's Treasures."
I enjoyed reading everyone's comments, and I'll be doing a wrap up post so you can compare everyone's favorites and maybe you'll discover a few new quilt designers and authors to admire!
The other giveaway that ended recently is from the April UFO link up, and I have chosen two winners (randomly through the True Random Number Generator).
The first winner is #31, Sharon at Five Shadows who finished three blocks from an old block of the month project.  Don't they look perfect!
The second winner is #25, Gari at Quilting and Knitting in the South.  Gari finished a mug rug that is so cute with that yellow daisy!
They will each receive a prize package that includes a charm pack, pattern, and fabric bead necklace (made by me).
Thank you all for playing with me this month!  I hope you have a great day!