Just a quick hello and catch up today!  It gets busy behind the scenes here and blogging "jobs" get priority, but I'm also active at the quilt shop that I work and teach at.  I've just finished a cute little advent calendar pattern for the Santa's Workshop at The Granary Quilt Shop (which is tomorrow.)  I'll be releasing the pattern on my blog next week.  Here's a little peak!
On Monday, I'll be showing you my block for Jacquelynne Steves' I Love Home BOM.  It's been so much fun making these blocks and this is the last one before we put them all together!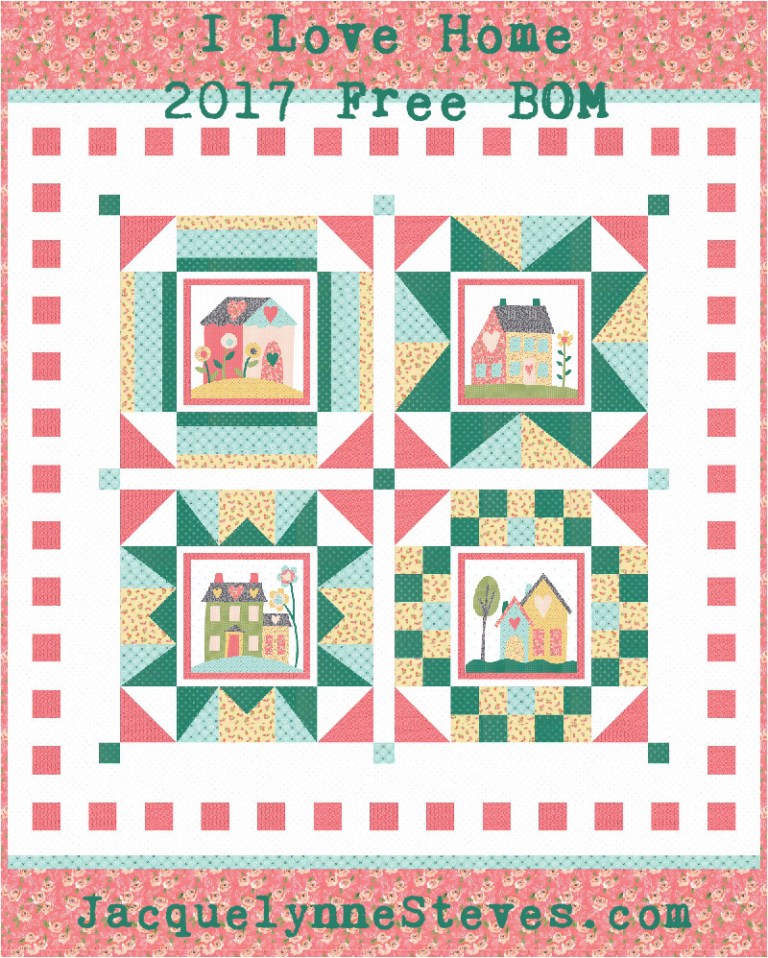 I'm traveling to my parent's house tomorrow morning (a 2 1/2 hour drive) for my great niece's baptism.  Speaking of tomorrow, I will be late with November's Sew Thankful Sunday, but it should show up in your inbox by Wednesday.  There will be lots of goodness to share, so it's worth waiting for!
I'm working on some free Christmas projects to share with you guys this month, too.  It's a busy month for sure!
And this little munchkin was keeping me and Mr. Crafty Quilter busy and entertained last weekend.  We had an awesome time visiting our granddaughter, Amelia, and her parents.  We should find out if Amelia is going to have a baby sister or brother this week!
I hope you're having a wonderful weekend!  Happy quilting!
Save
Save