I'm trying to be faithful to my block of the month commitments and it's no small task finding the time!  These BOM blocks are so much fun, though, and I do love making a quilt block (or three) each month.
The Heartland Heritage block for February was easy peasy.  This cute little farm house block went together in 30 minutes.
I'm loving my fabric pull for this project!  It makes me happy every time I look at it.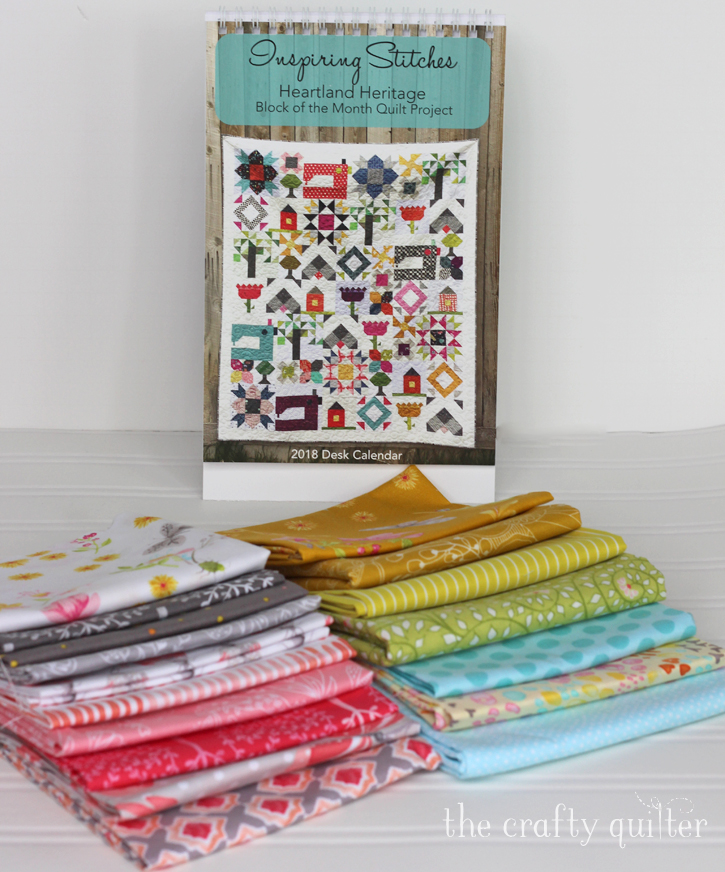 The Quilter's Planner Sampler is all about color.  I love the saturated colors of Alison Glass fabric; I'm making each block one color of the rainbow.  This month it's magenta!
The original block size for this project is 12″ finished.  I have challenged myself by making the blocks 6″ finished.  And then I challenged myself again by making them 3″ finished!  As my granddaughter Amelia would say, "Grandma, what were you thinking"?
Those little flying geese are 3/4″ x 1 1/2″ finished.  They weren't as hard as I thought they would be – I oversized them and then trimmed.
Here are the first two months together.   If you compare them against the wooden background in each photo, you can see the 6 1/2″ blocks fit within 4 slats of the background and the 3 1/2″ blocks fit within 2 slats.
I also put the binding on my woven hearts quilt, so now I can call it really finished.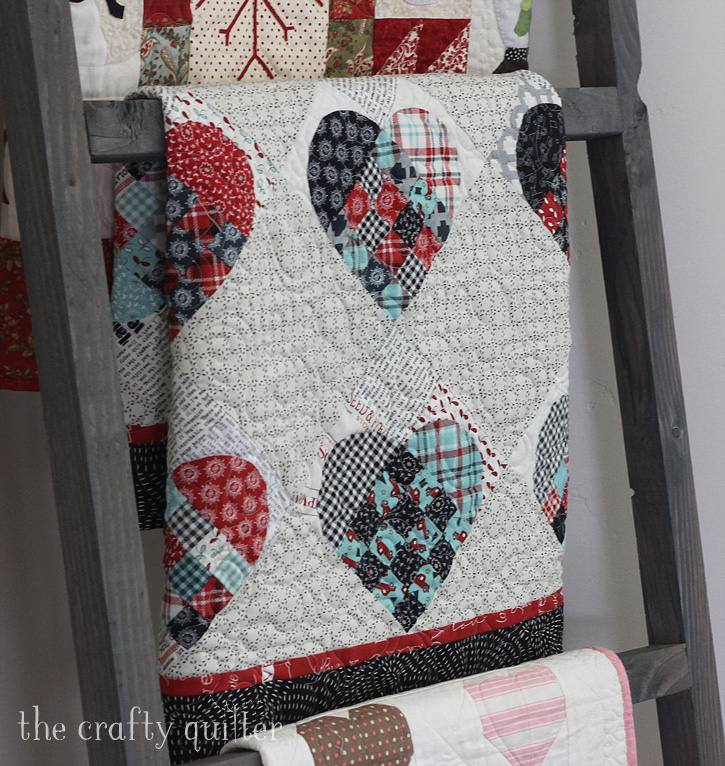 That's it for now.  I'll be watching the Olympics and working on some embroidery tonight.  I hope you have a great weekend!