Introducing Clara Grace, and a new doll quilt
My heart is full as I get to introduce you to my newest granddaughter, Clara Grace!  She was born on March 27, at 8 lbs. 5 oz. and is now baby sister to Amelia.  After being 7 days overdue, it was time to "get this party started" as my daughter, Kelly, put it. Everything went smoothly (and naturally!) and the newly expanded family is healthy and happy.
It's hard when we live so far away, but I will be flying to Austin the second week in April to spend a week with my granddaughters.  How fun is that!  And of course, I'll bring a new baby quilt for Clara and a new doll quilt for Amelia.  I don't want to give away all of the details of the baby quilt until it's finished and delivered, but you can see the doll quilt and sneak peak below.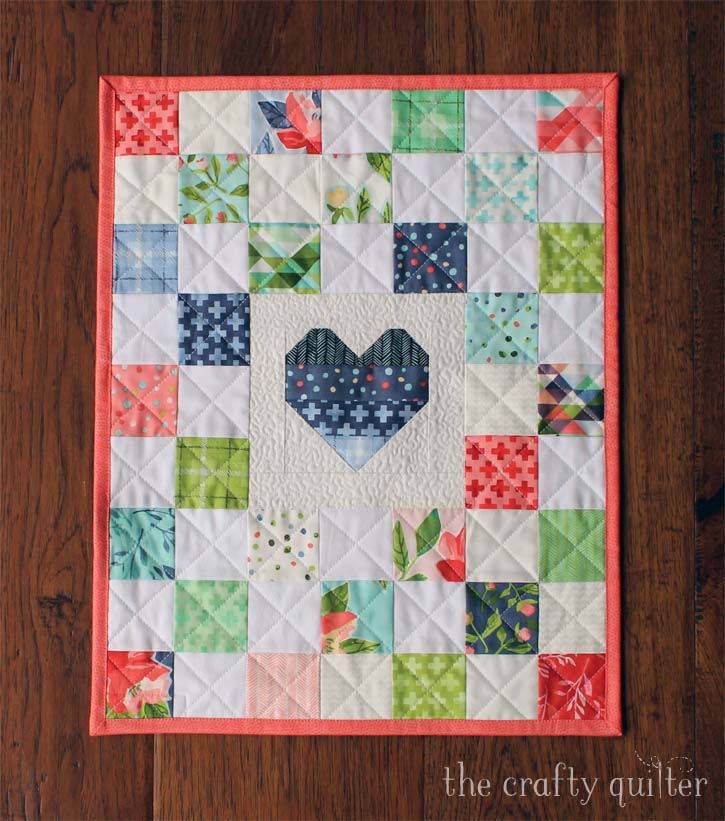 I want to embroider the name, birth date, etc. onto the baby quilt so I had to wait until baby sister had a name – which was just decided upon last night.  Not everyone thinks like a quilter and gives the important details ahead of time!  I can remember when Kelly was born and we waited two days before we decided on a name.  Obviously, I wasn't a quilter back then.
I'll show you the finished quilt soon along with more details of the doll quilt.  You might recognize the main heart block as a smaller version of my ombre heart tutorial.  I can't get enough of these hearts!
Thanks for letting me share my treasures with you.  I'll be back on Sunday with a new Sew Thankful blog post which also falls on Easter Sunday.  Until then, enjoy your day!