Summer Fun QAL Giveaway Prizes and week 4 pdf
I have some exciting news about the Summer Fun Quilt Along giveaway prizes, but first, let me share the link to the week 4 pdf:  Summer Fun Part 4  I have updated the Week 4 blog post as well.
Now for the fun stuff!  On July 6, there will be a linky open to share photos of your finished quilt top.  The quilts don't need to be quilted and bound, tops only are fine.  The linky will be open until July 20 (and I'll walk you through how to use the linky on July 6).  I will choose SIX entries (randomly) to receive a prize.
The prizes!  FIVE of the prizes are an Annual Star Membership to The Quilt Show!  These are valued at $49 each and include instant access to over 250 quilt shows along with free BOM patterns and more.  This prize is open to ALL (international and domestic) entries.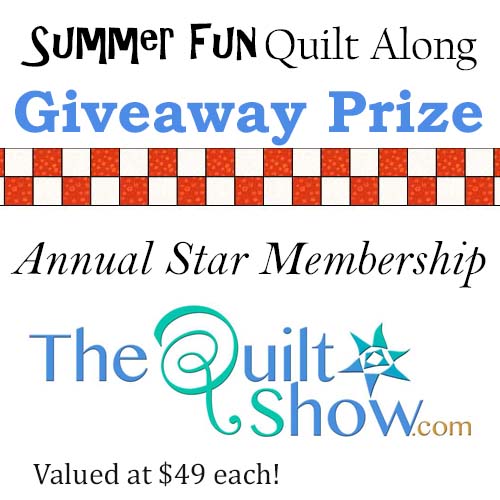 Thank you so much to The Quilt Show for sponsoring this giveaway!  Many of you know I am a huge fan and video tip contributor to TQS.  If you haven't already, you should definitely check them out.  You don't need to have a paid membership to enjoy their website.  There is lots to see and explore just by visiting.
The remaining prize is a gorgeous fat quarter bundle of Hoffman Batiks in a rainbow of colors.  There are 20 fat quarters in the bundle that have been hand-dyed in Bali.  This prize is available to US entries only due to shipping costs.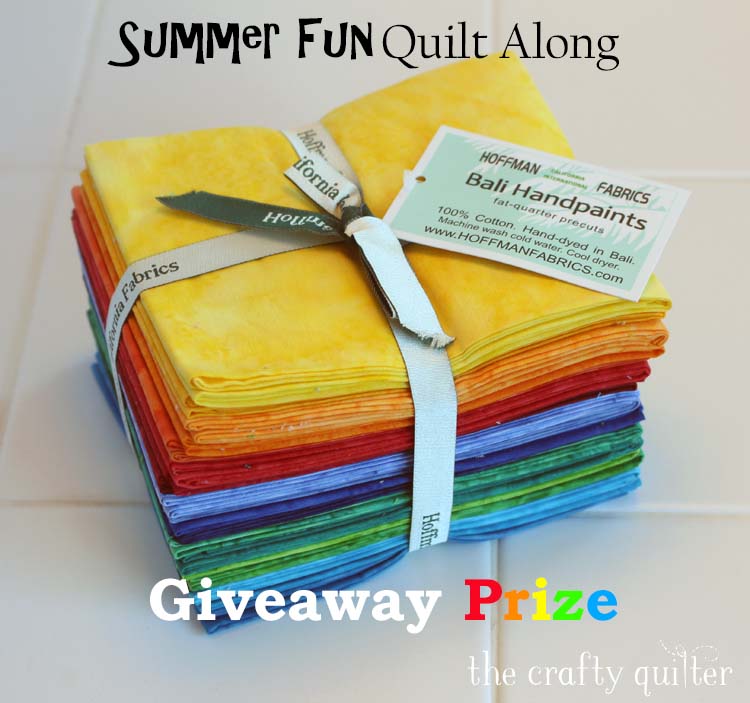 I have heard from so many of you that are quilting along with me.  I'm excited to see your finished quilt tops at the end.  There's only five more days until the final instructions!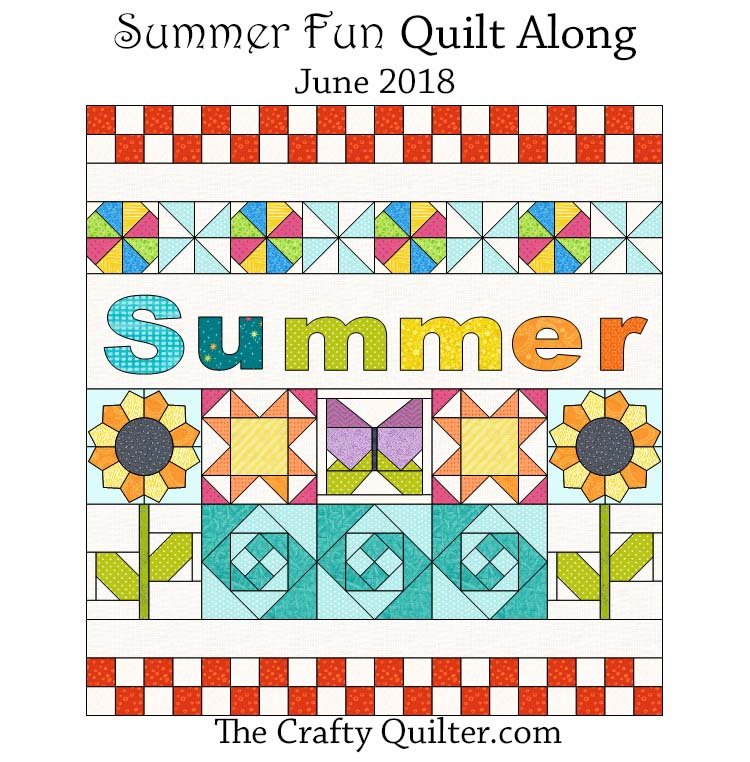 I've been asked about having a quilt along for the other three seasons.  The short answer is "no".  However, I might create designs that make their way into patterns that I can sell.  It takes a lot of time and effort to put together a quilt along, and I have other commitments that need to come first.  But I DO intend on bringing you more tips and inspiration to keep your creativity going and your quilting skills sharp.  There is always so much to learn and share!