It's time to start sewing with some red, white and blue
It's that time of the year when red, white and blue is showing up everywhere.  It's also the perfect time to start sewing with some of that beautiful color combination.  I pulled some fabric to inspire me; I just love this mix of fabrics from my Bonnie & Camille collection.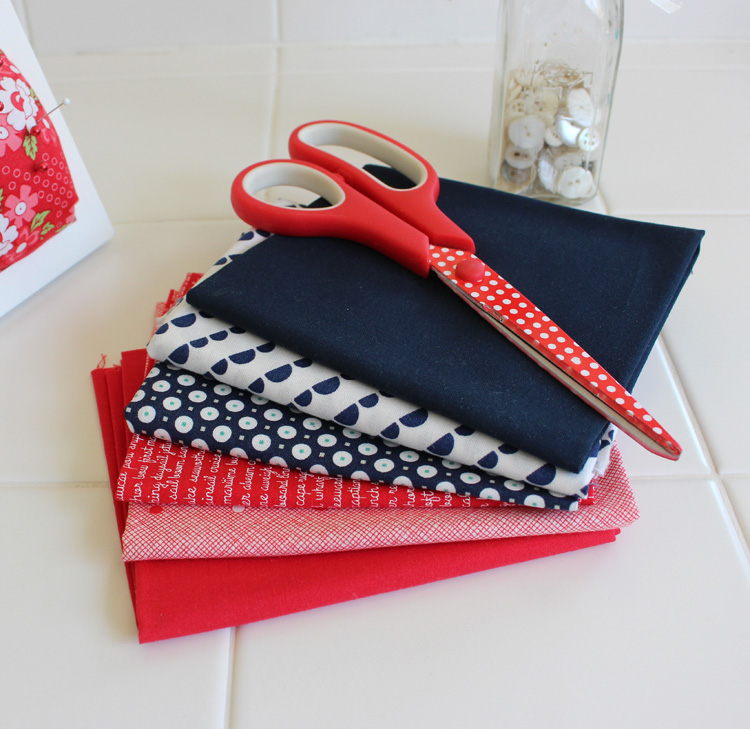 I recently finished sewing on the binding (using my all machine binding tutorial) on this version of my Star Spangled Heart pattern.  It's such a quick and fun pattern to make!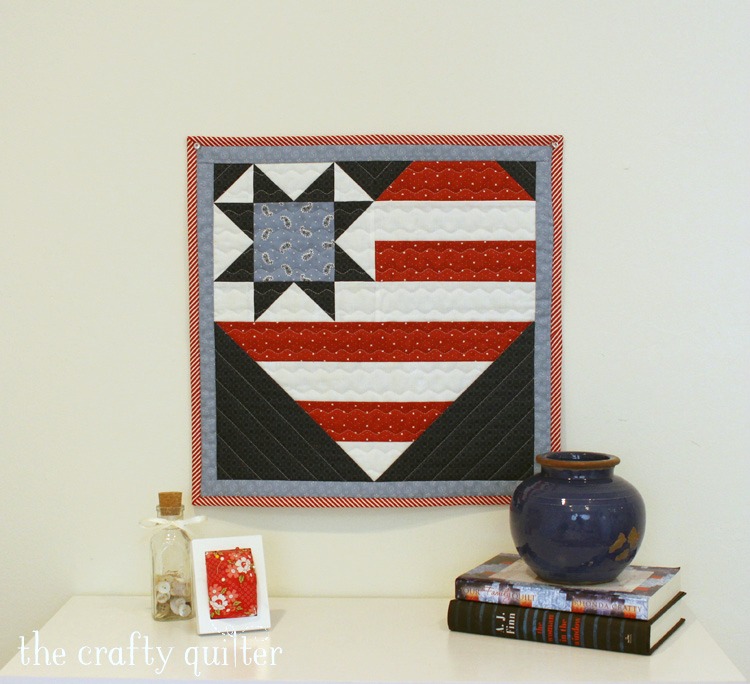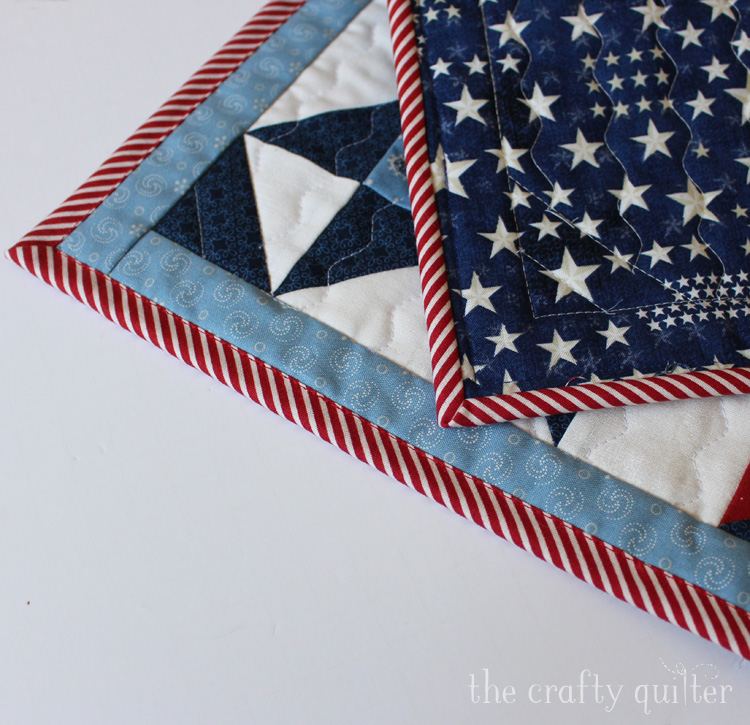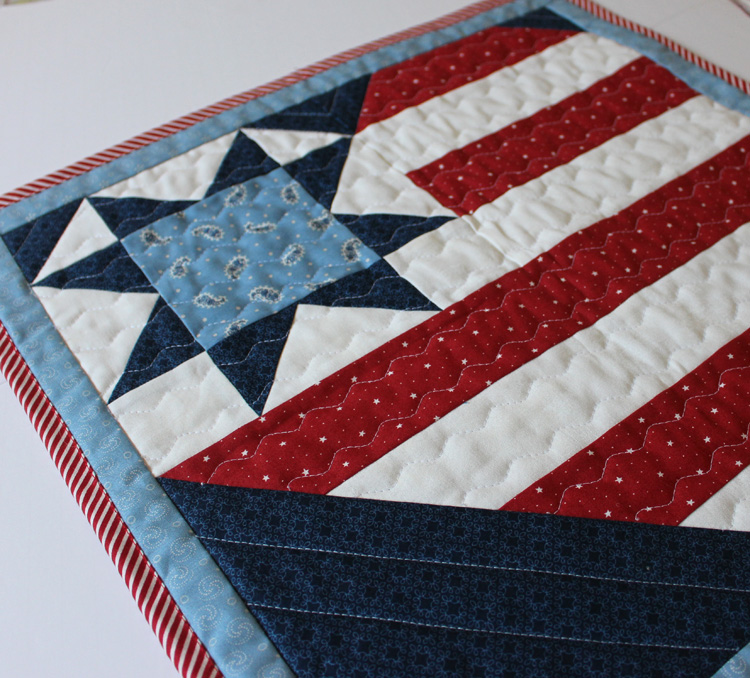 Sale alert!  For the rest of the month of June, you can find this pattern on sale for $6 here.  This is a digital pattern only and it includes two different size options:  18 1/2″ square and 10 1/2″ (corrected) square.  There are also alternate layout and setting ideas (not instructions) if you want to make it into a larger project.  One of the alternates is the nesting sawtooth star shown below.
For the nested sawtooth star, you would make the 4 1/2″ size sawtooth star but substitute plain squares for both upper corners where it calls for half-square triangles. This 4 1/2″ unit would replace the 4 1/2″ center square of the larger sawtooth star.
The other day, one of my neighbors had some old furniture items in their front yard that were labeled "free".  Most of it was junk, but I spotted this old, white spindle chair that I couldn't resist.  Mr. Crafty Quilter cleaned it up for me, and now it's my new photo prop!  I like the weather worn look and it's perfect for this patriotic duo.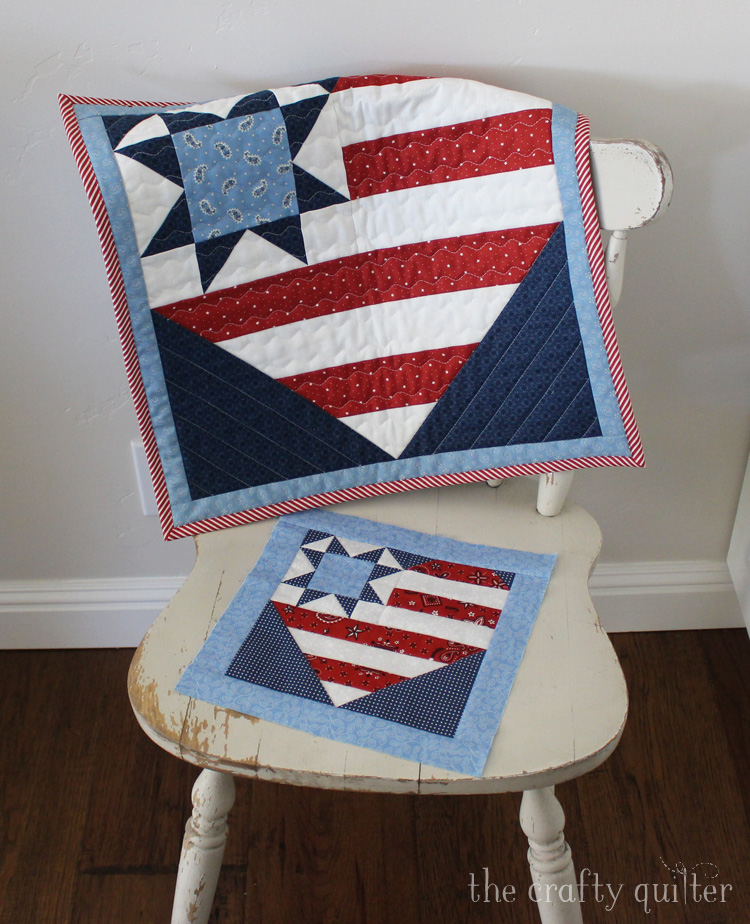 I'm thinking that 18 1/2″ square size would make a great pillow, too.  Something to add to my list, perhaps?
How about you?  Do you have any red, white and blue projects on the agenda?  If you need some ideas or inspiration, check out All People Quilt's Patriotic Quilt Patterns.  You'll find something star-worthy for sure!