Summer Fun QAL Giveaway winners announced
Hi everyone!  I have SIX giveaway winners to announce for the Summer Fun Quilt Along.  There were 51 participants in the link up and I know many more of you were following along at your own pace.  Thank you all for making this quilt along such a success!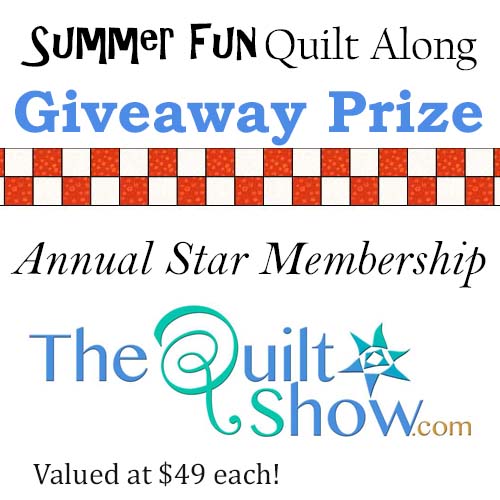 I used the true random number generator to choose the winners for this giveaway.  These first five winners will receive an Annual Star Membership to The Quilt Show!
Entry #11, "Jeannadewitt"
Entry #28, "spgearle" 
Entry #43, "paballoon" 
Entry #36, "lmraney" 
Entry #50, "Galelavers"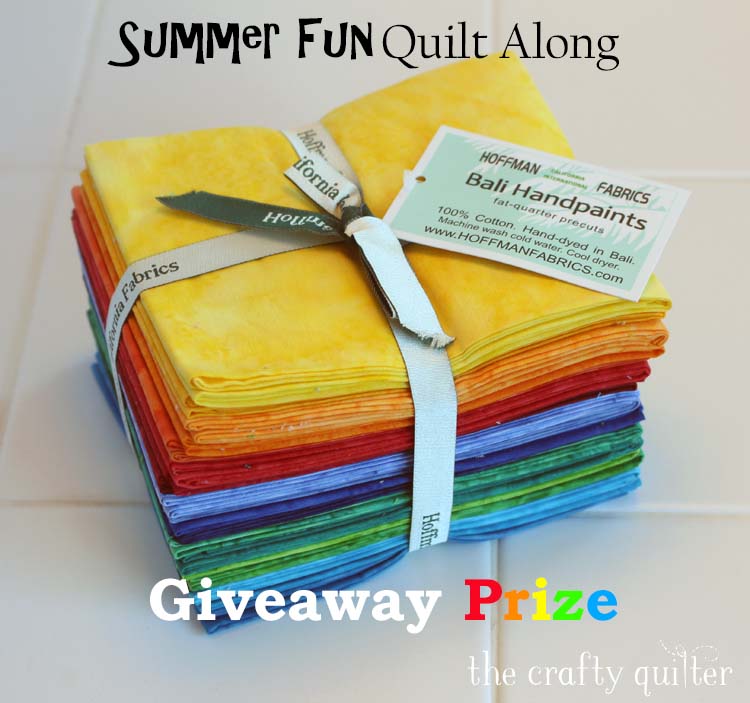 The winner of the fat quarter bundle of Hoffman Batiks in a rainbow of colors is:
Entry #21, "gwenb2x" 
Congratulations to all of the winners!  You should have already received an email from me.  If I don't hear back from you within 7 days, I will need to pick another winner so please respond as soon as possible!
Thanks again everyone for tagging along with me.  Even though I really enjoyed this project, I will NOT be doing another seasonal quilt along at this time (maybe next year).  It's time to focus on other things.
My next big project is Jacquelynne Steves' FREE block of the month, Save The Bees.  I'm one of the participating bloggers, and I've just about completed the first block.  I hope you sign up and join me – it's going to be lots of fun!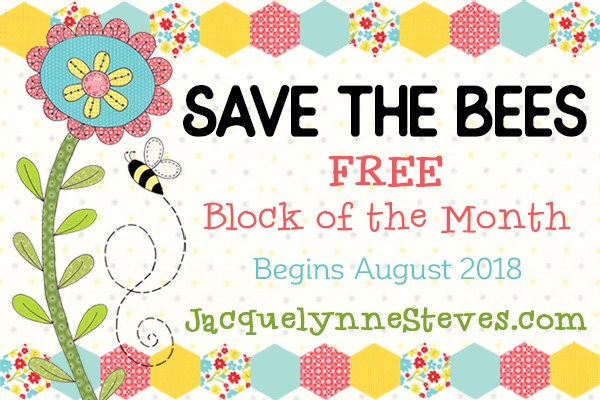 Happy quilting!