Upcoming projects and ideas
Hey everyone!  I have some upcoming projects and ideas to share with you.  This is what I do when I don't have all my tools and a space to work in, and I'm immersed in bathroom and bedroom remodel stuff.  I can dream and plan about quilting and blogging ideas without having anything to show for it!
I have actually finished both of my UFO's for this month's 2019 UFO & WIP Challenge.  I'll show you those on the last Sunday of this month when we have the link up.  I hope you guys have been able to complete something for the month of March.  Even making progress on something is better than nothing.
I'm working on a blog post about whether you should use Frixion pens for quilting.  I love these pens but they're not always a good choice for marking on fabric.  But sometimes they are!  I'll give you my full report next week.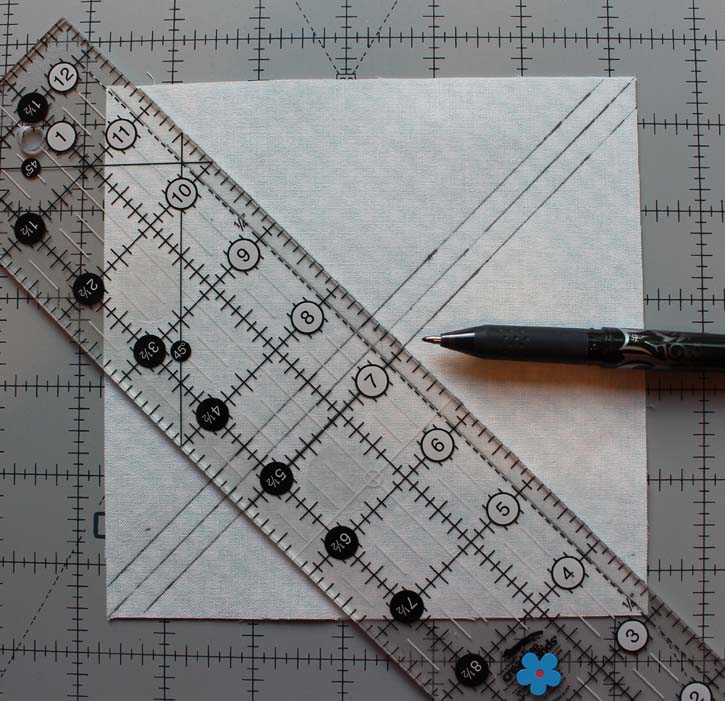 I want to make a quilt using charm packs and the disappearing nine patch technique.  I think it would be so fun to do this together!  It will be a low-stress, easy project that would run as a sew-along.  I'm thinking of a summer start date, so it would make a perfect picnic quilt.  Don't worry, I'll give you plenty of time to get your supplies together.   What do you think?
That's all I've got so far (besides the monthly Sew Thankful Sunday blog posts and UFO & WIP challenge).  I will be super busy over the next three weeks getting my house back together.  We're hoping for final inspection later this week.  Plus, I have a full storage container that needs to be unloaded and an empty sewing room that needs to be filled!  I'll keep you updated on that.  For now, I can show you one bathroom that is just about complete.  It needs a little decorating, but it's functional!
Thanks for stopping by.  I hope you have an amazing week!