Sew Thankful Sunday, 11.17.2013
Welcome to Sew Thankful Sunday, my day to share some fabulous new blogs, tutorials, or recipes that I am sew thankful for!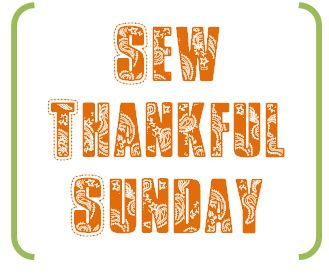 Today I have 10 items to share with you.  (Remember you can click on any image in this post and it will open up a new tab to the associated link.)
1.  Don't throw away your empty spools – Karen from Sew Many Ways shares this adorable garland made out of recycled spools.  How clever is that?
2.  I love this Boxy Christmas Tree Skirt Tutorial from Natalia at Piece N Quilt.  It has that Dr. Seuss quality that is so nostalgic (for me anyways).  You will also learn how easy it is to turn any pieced square into a tree skirt.
3.  If you're looking for a simple and quick tablet sleeve to make, then check out Kelly's tutorial at My Quilt Infatuation.  It makes a perfect gift for the holidays too!
4.  If you have some 5″ squares in fall colors (or a charm pack), you might want to turn them into this Charming and Thankful Table Quilt by Amanda from Jedi Craft Girl.  She's sharing her tutorial at the Therm O Web Blog!
5.  It is fast becoming the season of Christmas trees.  Connie from Free Motion by the River has a tutorial for a pieced Christmas tree that you can turn into a table runner or a mug rug.
6.  I just found this wonderful quilt tutorial by Lindsey of Inspiring Creations.  She used a pack of charm squares and came up with this 4-Patch Slice Quilt.  I think it's a brilliant way to use up those 5″ squares!
7.  I'm always looking for information and inspiration for free motion quilting (FMQ).  Kati at From The Blue Chair recently shared a great post on FMQ along with great pictures and links to other sources.
8.  If you want to learn applique or just get some tips, check out this quilt along presented by McCall's Quilt University.  You'll learn hand and machine techniques for making this lovely wall hanging or go small with a needle case project.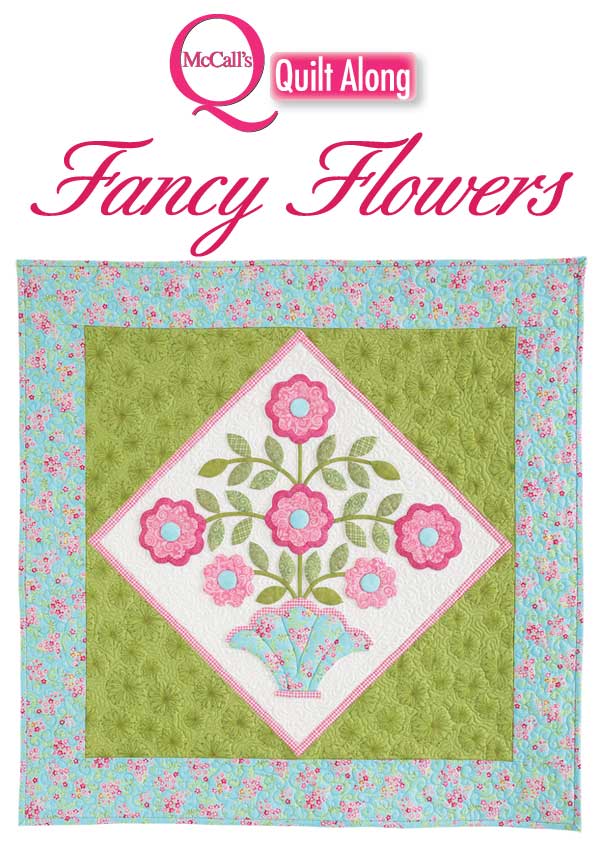 9.  Have you heard of distressed fabrics?  You can double the value of your stash by learning this technique from Amanda Jean at Crazy Mom Quilts.  She shows you how she bleaches her fabric to give you a lighter (distressed) value.
10.  It is definitely the season to be thankful.  I love this Thankful Tree idea from Megan at Honey We're Home!  What a lovely way to share what you're thankful for.  My tree would be full of gratitude!
Thanks again for joining me today with thanks and gratitude to all of the blogs featured!