New quilting friends, projects and a swap
I just finished teaching a lovely group of eight ladies how to quilt.  Over the course of five sessions, we cut, stitched and pressed fabric; followed by borders, basting, quilting and binding!  At the last class, I took a picture of each student and their quilt.  We now have new quilting friends: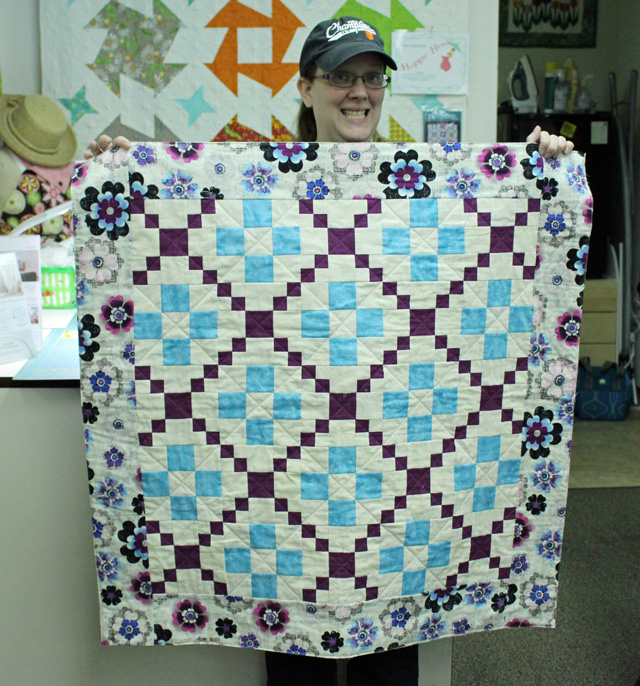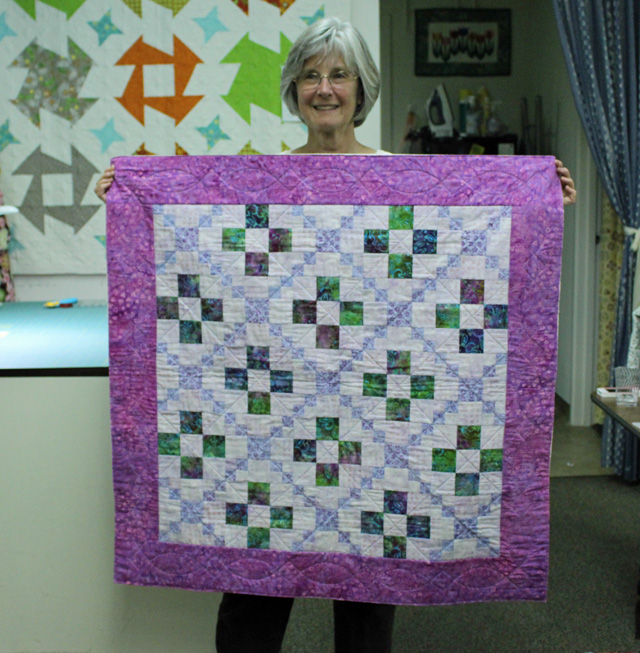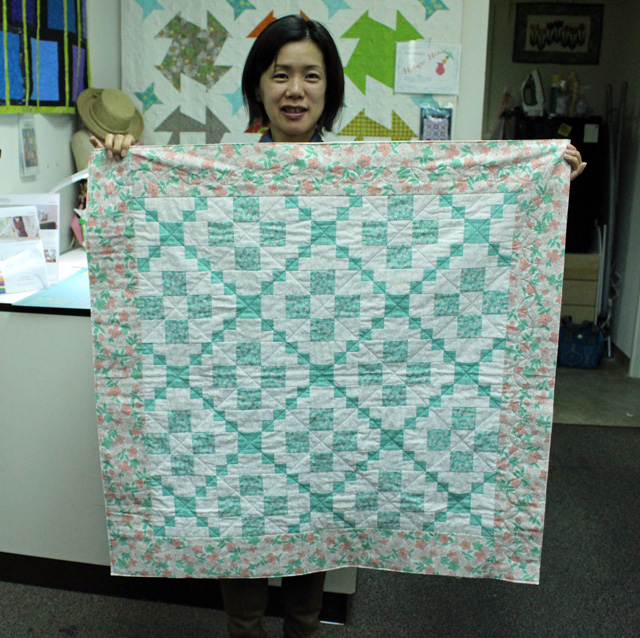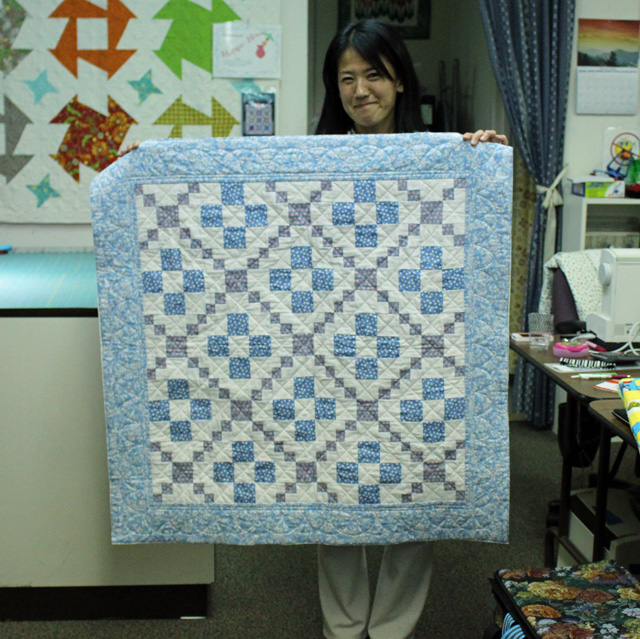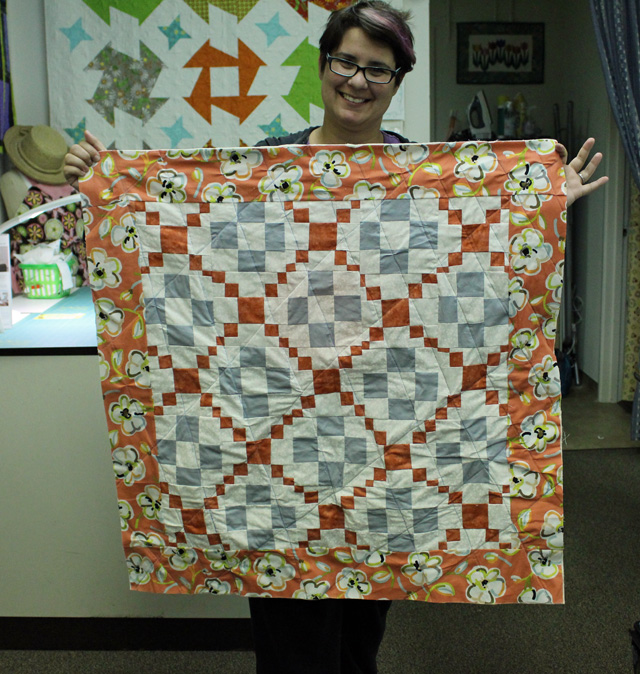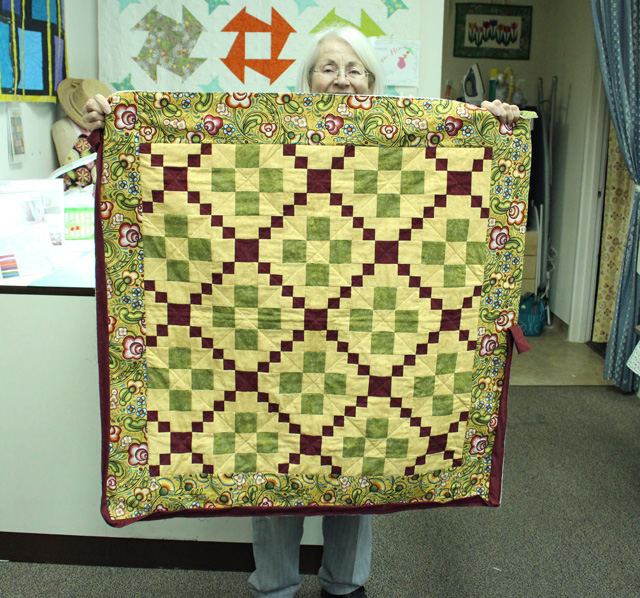 We're missing Celeste, but she had machine issues so she had to transfer to a different class.  It's so much fun introducing the art of quilting to new people.  It is one of my favorite "jobs"!  I use the book, Start Quilting with Alex Anderson
for my class.  The quilt we make is called The Double Nine-patch.  It's a great size to start with and I love 9-patch blocks!
I've been busy teaching classes, and I've been busy creating other things at home.  I made two cards recently.  Another favorite hobby of mine!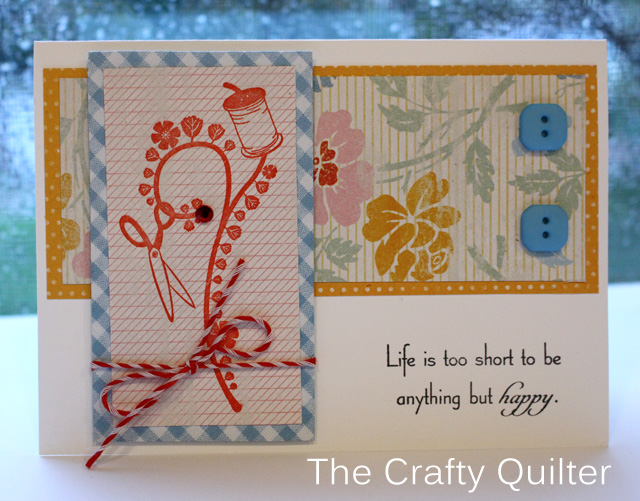 This is going to a quilter, so I added buttons: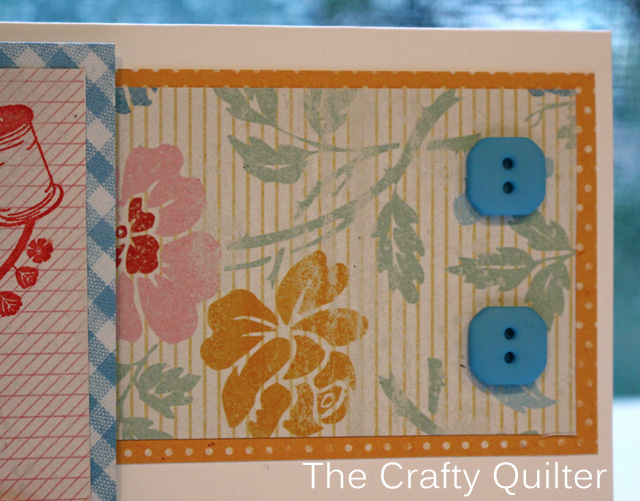 and I adore this scissors and thread stamp: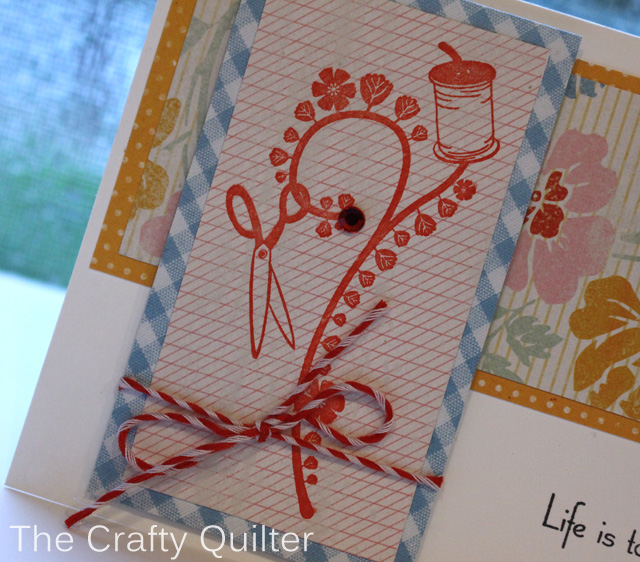 I made one more for another quilting and blogging friend:
The first card accompanied the package that I sent to my Skinny Pincushion swap partner.   This swap was organized by Amy at Amy Made That! and it was so much fun!  I was given a picture (from my swap partner via Amy) for color inspiration.
Isn't that an awesome sewing cabinet!  Well, those colors are right up my alley, so I pulled out some red and aqua fabric and got to work.  This is what my skinny pincushion looks like: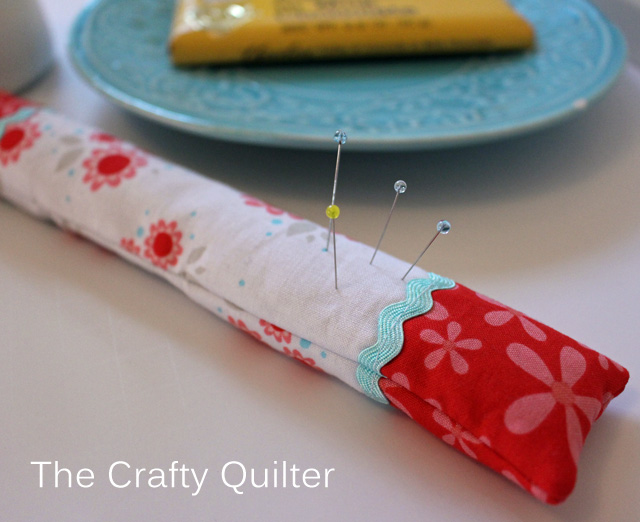 I stuffed mine with crushed walnut shells and I added a little ric rak for pizazz.  And I couldn't make just one; so there are two.  One for my swap partner and one for someone else who has been very thoughtful to me:
I included some other goodies in my package.  I made this Quilter's Notebook to keep all of those quilting ideas in one place.  I fused Heat 'n Bond to the back of the left-over pincushion fabric and cut out the letters using my Cuttlebug Embosser and Die Cutter.  I pressed them onto the cover of the notebook and then applied Mod Podge to secure it all.  I also added some stitching detail with a fine Sharpie marker and the ric rak, again, was a must:
I love the inside of this notebook because it has lined paper as well as graph paper, plus a little pocket to hold scraps of paper or fabric.  (The scissors were handy to show where the pocket was located):
And then some chocolate, of course, because…. well it needs no justification.  It's just pure indulgence and makes for a "sweet" presentation!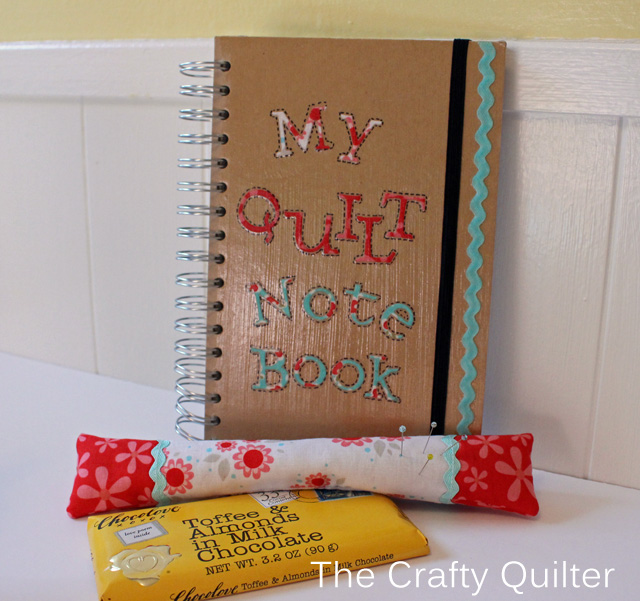 If you ever have the chance to join a swap, you should go for it!  Thank you, Amy, for organizing such a great swap (my first)!