Appreciating my health and a few WIP's
The flu has been taking its toll on my little household.  First my youngest daughter (home for Spring break), then my husband, then me, and now my middle daughter (who came by to "nurse" me) have fallen ill.
I can't remember being so sick and feeling so bad in a long time.  Today, I feel much better and I'm appreciating my health.  Every breath without pain or nausea is a blessing!  This morning I woke up to this:
A sweet note from Mr. Crafty Quilter along with a cup of lemon water, a cup of tea ready for hot water, and fresh orange blossoms (my favorite scent).
So, let's get up to date with what I've been working on.  I sent a little package to my oldest daughter in Texas to inspire and nourish her creative soul: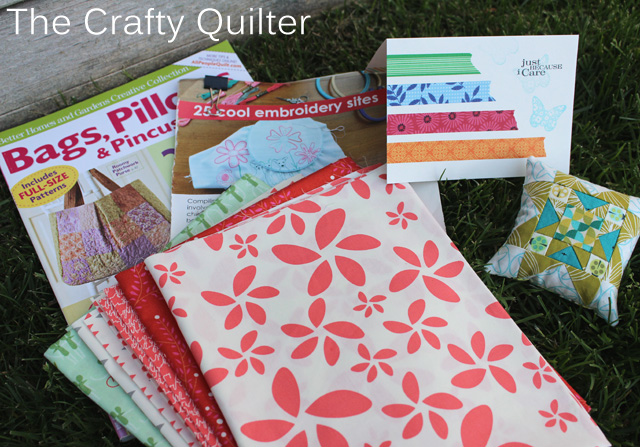 It started with that little pincushion on the right, and then I started looking through my stash and found all kinds of things to send to her.  An oldie, but goodie magazine, some fabric that I probably won't get around to using anytime soon and that I know she'll like, a few pages from a magazine that I know she'll appreciate and a free printable of "Green & Thrifty Cleaning Products" that I found at Living Well Spending Less (not pictured above, but shown below).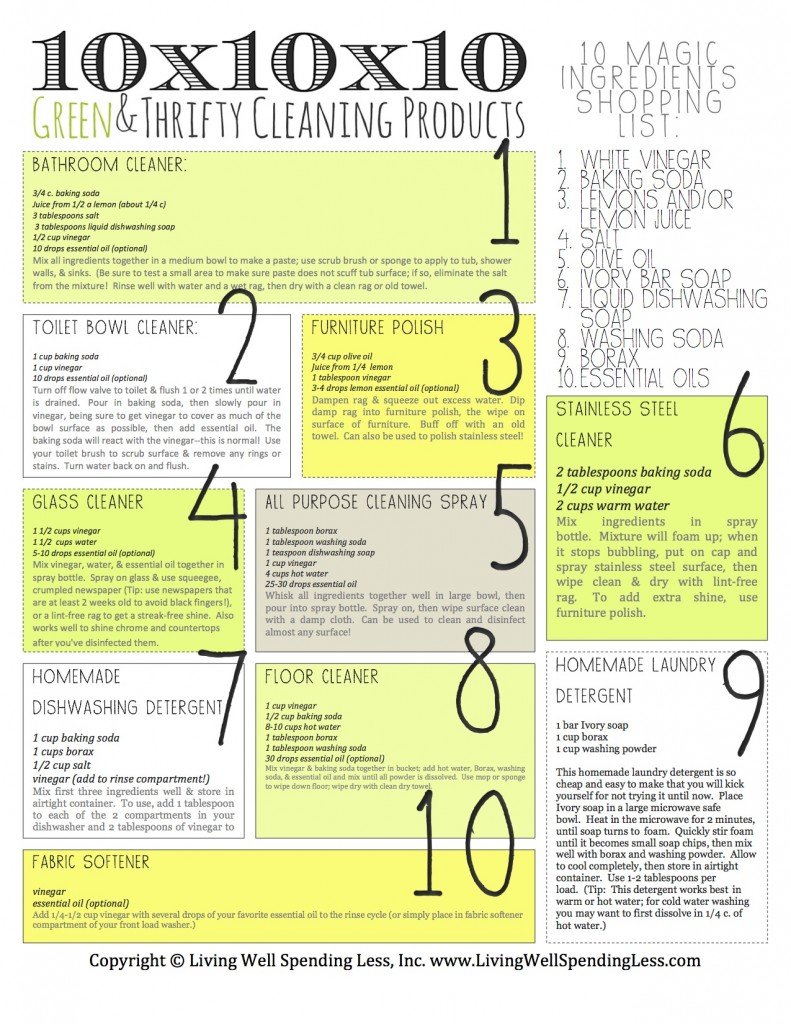 And I made a little card to go with the care packiage using washi tape and a few stamps:
I am caught up with my BOM's.  Here's the latest block from the Fat Quarter Shop's 2013 Designer Mystery BOM:
It looks like it's going to be a row of flowers!  Love it!
And here are the letters "H" and "I" for The Quilts Show's BOM, A-Z for Ewe and Me using the original "kit" fabrics:
And here's my stash version:
Here are the first three month's all together:
I think I might use a "quilt as you go" technique for this version.  I've never tried it before, so I'll be looking for some tutorials and sharing my progress.  If anyone has any good tips, please share!
I have been using the thread, Magnifico, from Superior Threads to do the applique and I am really enjoying it!  It shows up nicely and stitches beautifully.  It is a 40 wt. 4-ply polyester thread. You can see it in detail below:
That's a double blanket stitch (#46) on my Bernina 440 QE.  I used to be afraid of that stitch, but now we're friends!
Have I mentioned this new magazine from the Missouri Star Quilt Company, called Block?  I just received the first copy a few weeks ago.  It's full of great quilts and patterns, and there's no advertising inside!
It's very reasonably priced and it will be published bi-monthly.  It's based on the YouTube videos that they produce and it gives alternate color ways, tips and ideas for decorating.
Yep, it's a good one!
Now, I have lots of catching up to do and some more nursing to do!  See you Sunday next time (I lost track of the days/month)!