Quilting in the Garden.  Doesn't that sound fantastic?  Two of my favorite hobbies come together for a weekend in September every year in Livermore, California.  I was able to stop by this past weekend and I took a few pictures that are sew worth the time to look at.
Quilting in the Garden is presented by Alden Lane Nursery and In Between Stitches.  Each year they feature a well-known quilter, a guest artist, special exhibits and classes.  Volunteers hang hundreds of quilts throughout the nursery and among enormous heritage oak trees.
This year, the featured artists were C&T Publishing and Jennifer Sampou.  Special guests included Alex Anderson and Freddy Moran.  There was also a tribute to Yvonne Porcella and a special exhibit from Out of the Box Quilters.
I took the photos in the morning so you'll notice a lot of shadows that couldn't be avoided.  Many of the quilts look skewed because they're hanging on a curved line, so I kept the horizon true.  Individual photos of quilts have been identified to the best of my ability.  Enjoy the photos!
A rainbow of inspiration….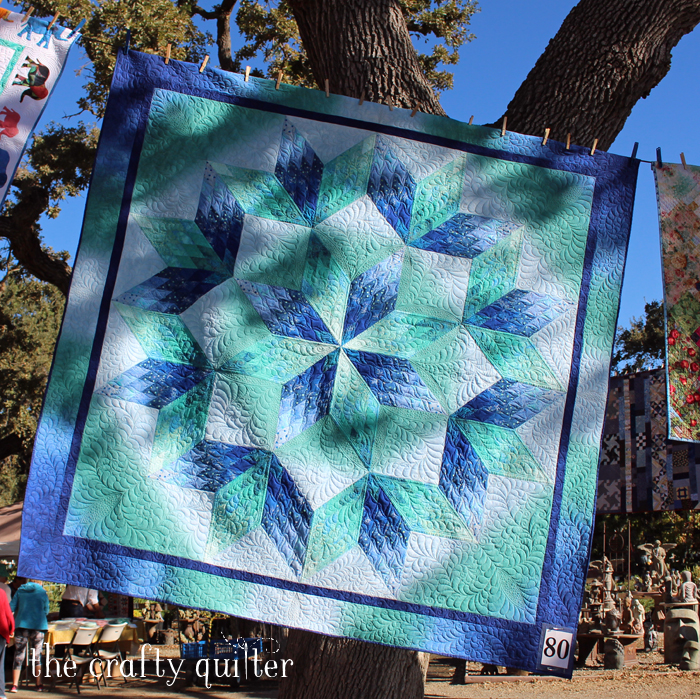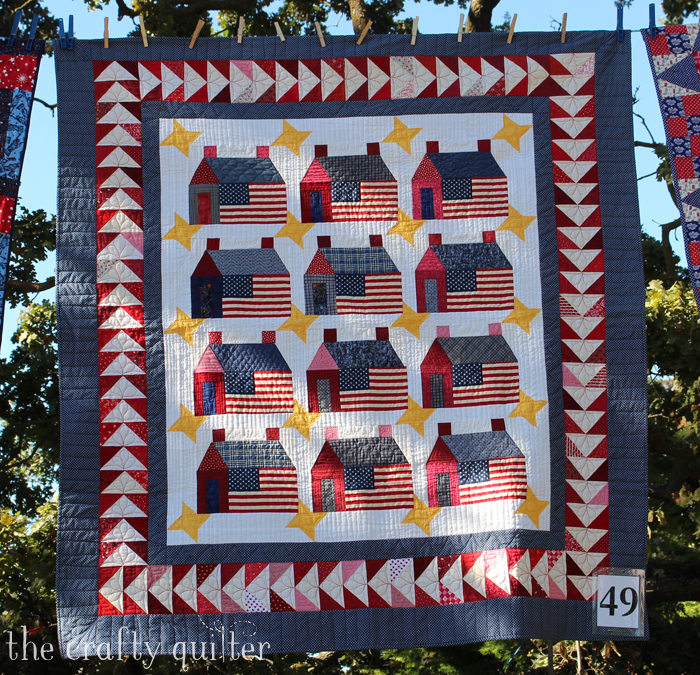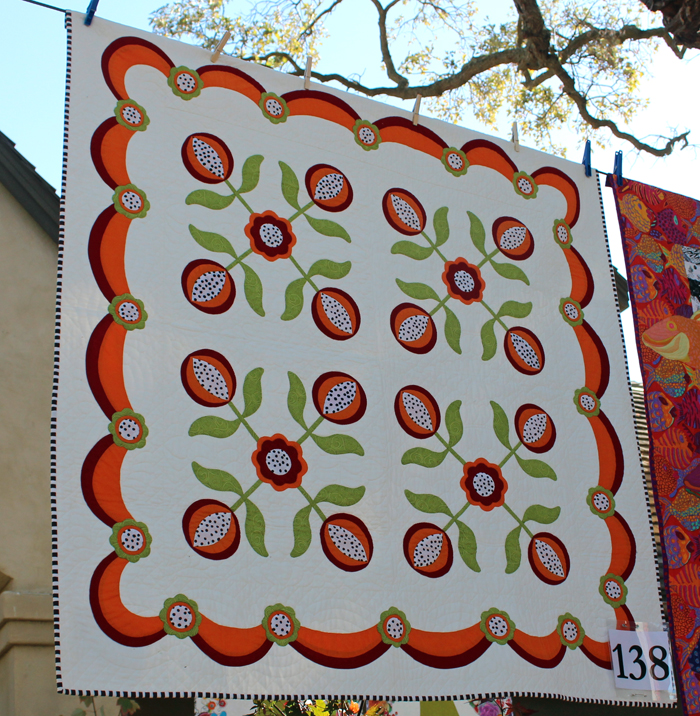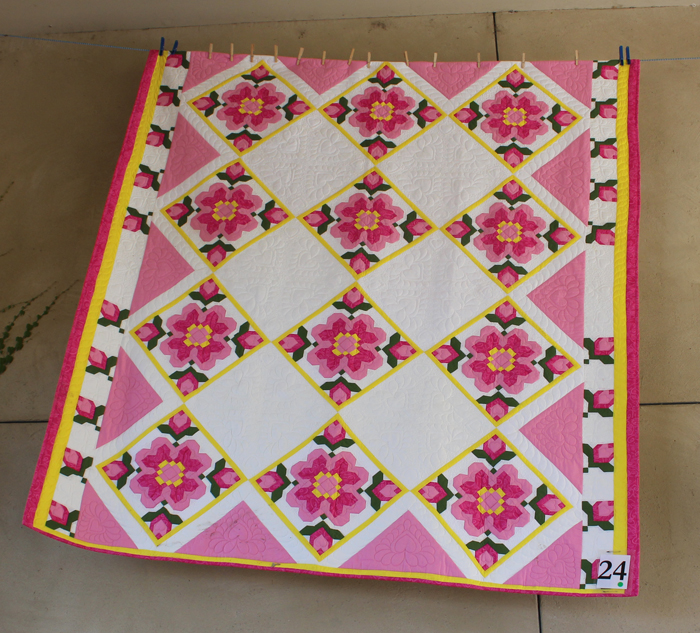 Guest Artist:  Jennifer Sampou
A tribute to Yvonne Porcella
The end.
Save
Save
Save
Save
Save