Amish Mini Quilt – free pattern
As promised, I made a free pattern for the Amish Mini Quilt that I used as an example for my post on How to Use Stencils with Quilting.
To receive this pattern, just download the pdf here: Amish Mini Quilt Pattern
This little quilt measures 24″ square and it makes a nice size for a table topper or a wall hanging.
This is a very easy pattern, and I've included an option to add applique to make this a great quilt for the holidays. Plus, it's a great opportunity to use up a mini charm pack (pre-cut 2 1/2″ squares)!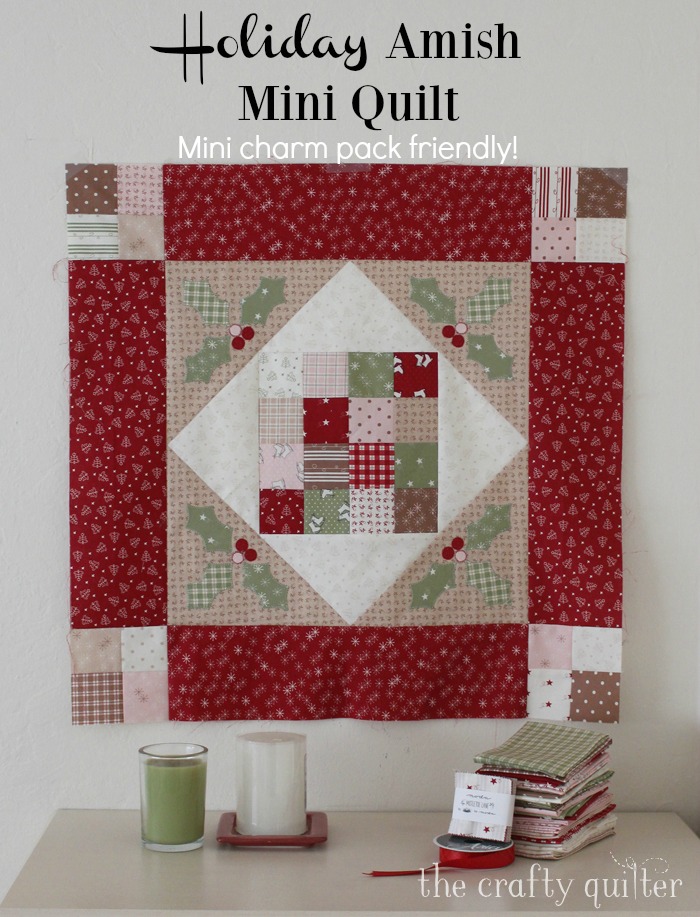 The instructions include a template for the holly and berries. You could add any kind of motif to this quilt and make it fit any season or holiday. I think fall leaves or pumpkins would be perfect for this time of year or a red, white and blue version with stars in the corners would be cute!
The applique was done with fusible machine applique, a blanket stitch around the holly and a bit of zig zag around the berries. If you want detailed instructions on that method, you can look at my machine applique tutorial.
Please note that I have not had this pattern tested. I've done my best to make sure the instructions are accurate, but please let me know if you find any discrepancies. (It's a free pattern, remember 🙂 .)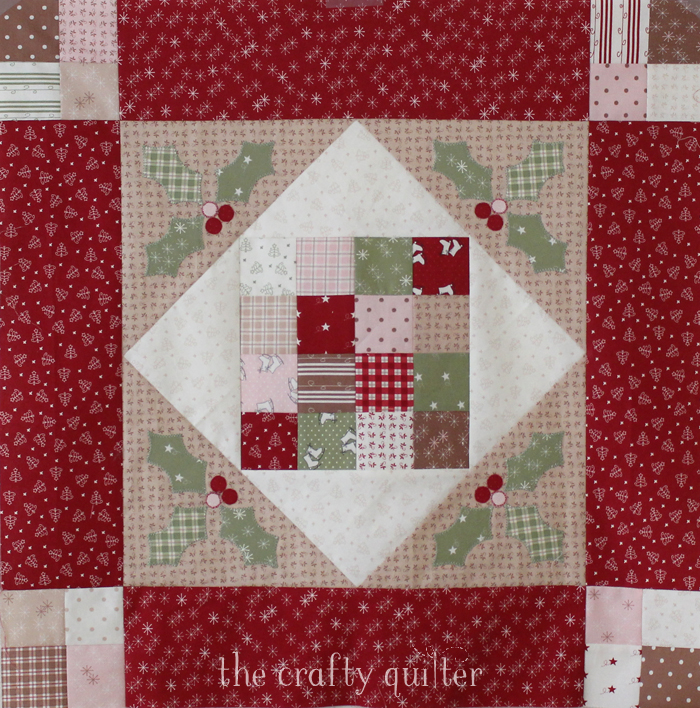 If you're a beginning quilter, you will enjoy making this Amish mini quilt. It has simple piecing and you can use scraps or a mini charm pack to make it. I used a mini charm pack of Mistletoe Lane by Bunny Hill Designs for Moda to make the holiday version.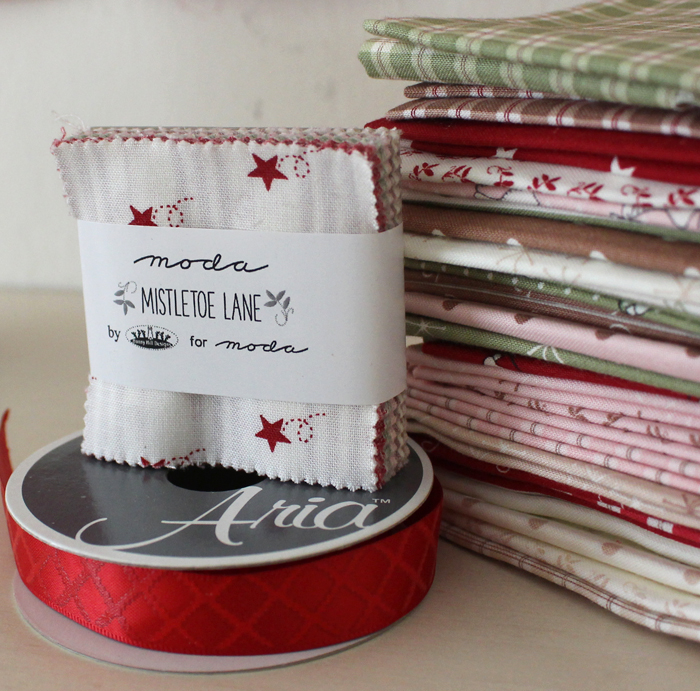 The quilting can be simple as well or you can play with some stencils or add your own free motion quilting to the open areas. (Remember there is a coupon for 20% all stencils (expires 10/19/16) that you can find at my previous blog post on stencils.)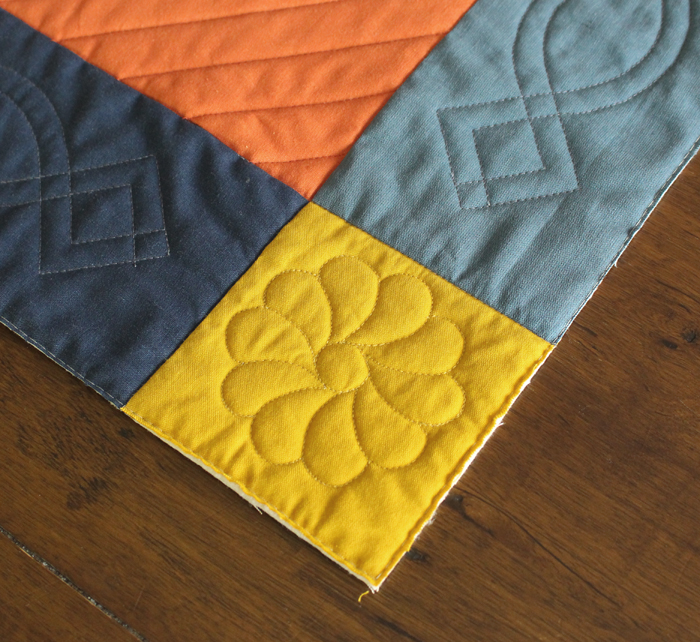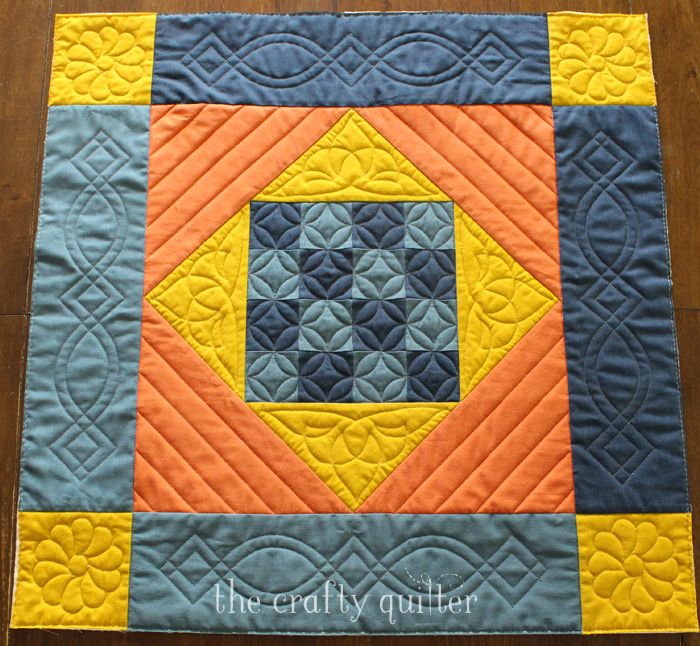 I hope your week is off to a good start! I'm still dizzy from the presidential debates last night, but that's another blog post (that I won't be writing).
Save