September UFO and sewing room chaos
It's the second day of September.  Even now that my children are grown, I think of September as the beginning of a new school year.  Time for fall clean-up; time to get organized.  A fresh start.
For me, it's the perfect time to clean up my sewing room.  That's going to be my UFO challenge for September.  I know, it's not technically a UFO.  But it's a priority and it will create space and efficiency and peace in my world.  Well, I don't know if it will be that dramatic but I hope so!
The last few days I've walked into that space looking for a project to finish, continue, or start.  I have so many options pulling at me that I just turn around and walk back out the door.  Overwhelmed.  Disorganized.  Cluttered.  That's how I feel when I walk in my sewing room.
The following photos were taken a few weeks ago.  This is where I come clean.  I sew and quilt in chaos.  Some people work better that way.  I'm used to it, but I wonder if I'll be able to find anything once it's all tidy!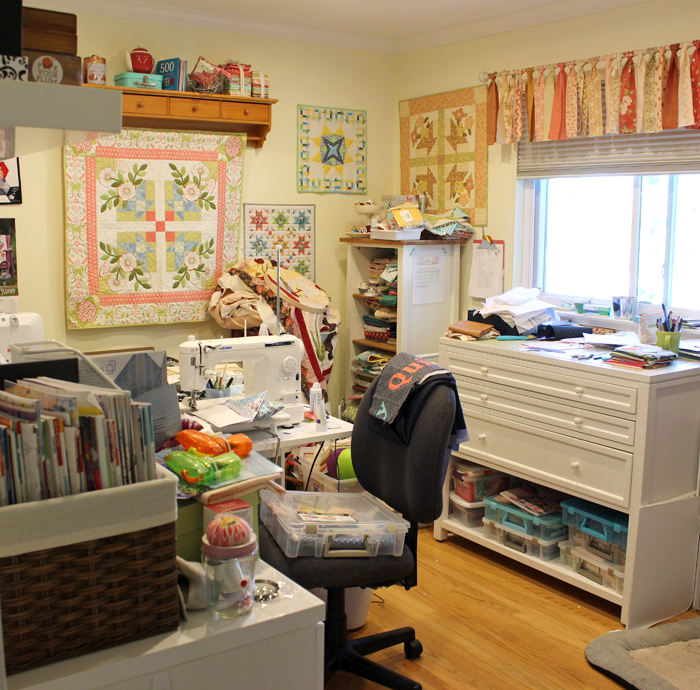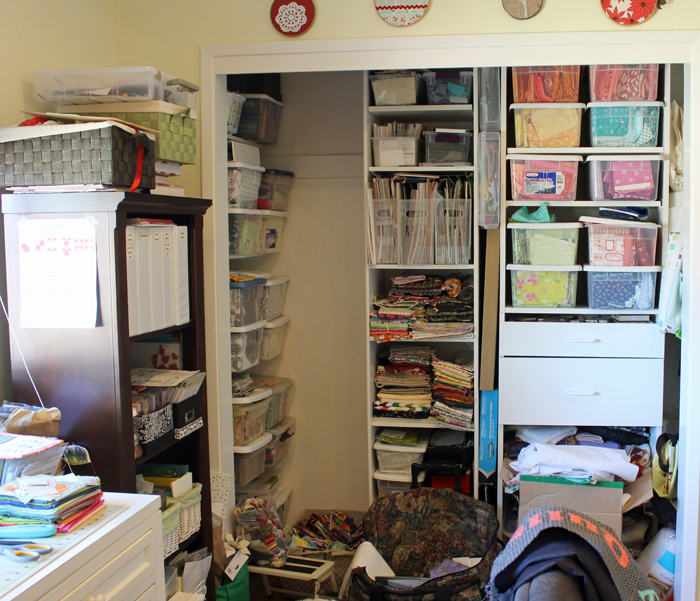 Something needs to change.  I need to purge.  I need to organize.  I need to prioritize.  Thank you September!  It's a good time to start.  What are you working on this month?
One last thing.  I just saw that Craftsy is having an amazing sale on all of their classes.  Now through Sunday, classes are $19.99 or less.  It's a great time to learn something new!
Have a wonderful weekend!