Blog milestone giveaway winners
Two winners have been chosen (randomly) for my Blog Milestone giveaway.
The first winner is comment #195, Joanne, who said
"I've enjoyed following you for about two years now. Thanks for all your wonderful tutorials, pictures, etc. You inspire me! I look forward to the new tutorial. It is adorable. 🙂
Joanne will receive a Scrappy Project Planner and a bonus Bee Creative Sticker Book designed by Lori Holt.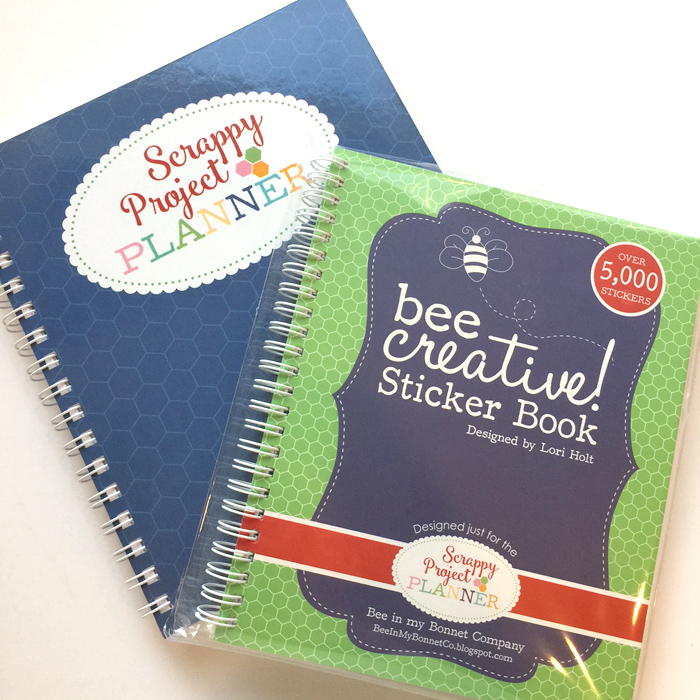 The second winner is comment #468, Dorothy, who said:
"Congrats on 5 years, that is a great milestone. I LOVE your plaid heart and look forward to the tutorial to make it."
Dorothy is the winner of the mystery box of goodies.  I know many of you were curious as to what that box contains.  Here is a picture of what's included:
Congratulations to the winners!  You've both been sent an email, and the packages will be sent out once I receive your mailing address.
Thank you, everyone, for your generous and kind comments.  You sure know how to make a girl feel good!
I hope you've been enjoying the Woven Heart Block tutorial.  I'm still making more blocks.  I wanted to see what I could make using a charm pack, and I was happy to see that I'll get at least five blocks for the heart center only.  I decided to leave off the corner triangles and set the block on point with alternating plain squares.  Here's what it looks like on my design wall so far.
These are SEW much fun to make!  I need to switch gears now and finish up my I Love Precut Quilts! blog post for tomorrow.  Stay tuned!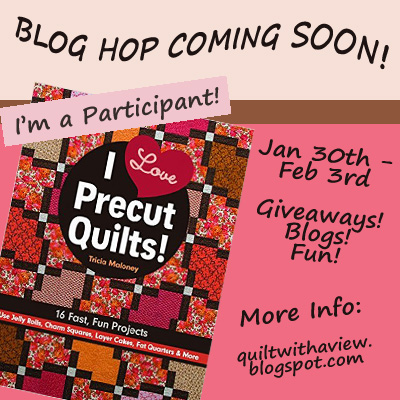 Save