February UFO project and giveaway prize
My February UFO project for my 2019 UFO & WIP Challenge is something that I'm really excited about.  I chose #6 on my UFO & WIP list – the same number picked for the All People Quilt UFO Challenge (in case you're following that one, too.)  For me, that means I'll be turning my 3″ quilt blocks from last year's Quilter's Planner BOM Sew Along into a mini quilt.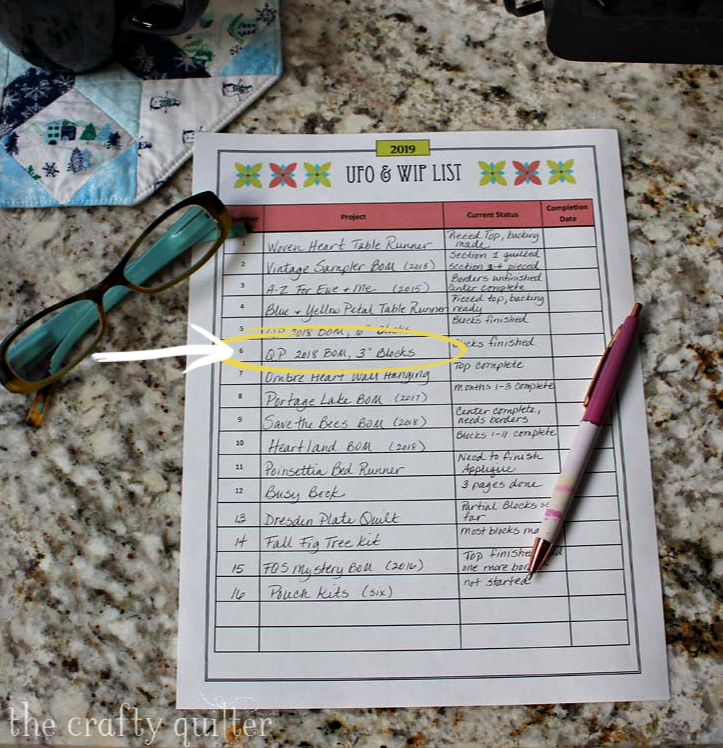 The original quilt blocks were designed to be 12″ finished squares.  I took it upon myself to make them into both 6″ and 3″ finished squares.  I'll be making the 3″ blocks into a mini quilt for my soon-to-be sewing room.  The background fabric I used is Essex Linen yarn-dyed in black and the prints are a variety of fabric I've collected from Alison Glass for Andover Fabrics.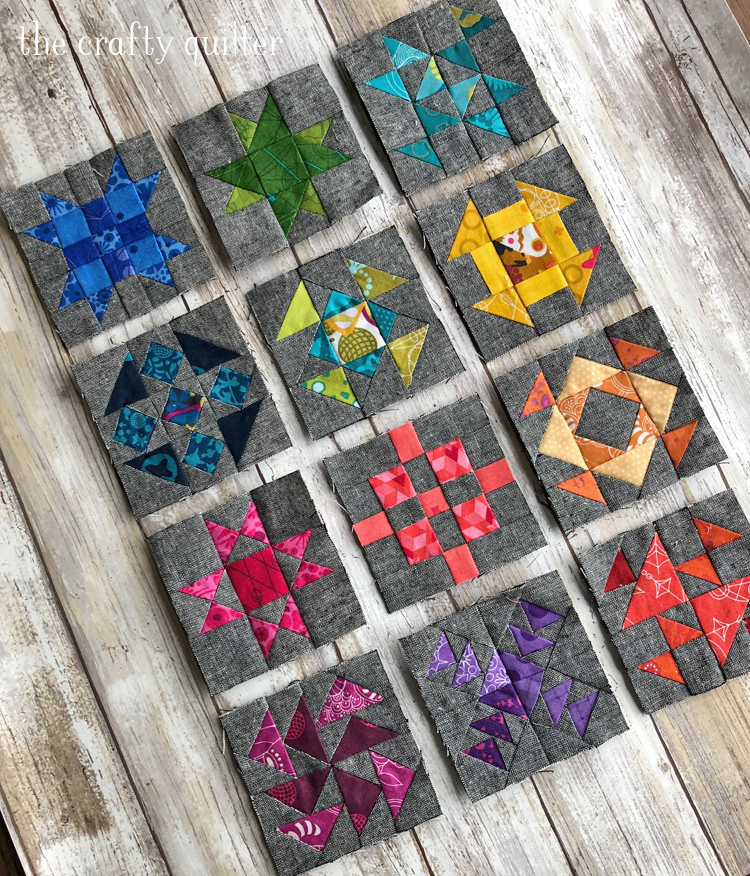 This month's giveaway is sponsored by Jacquelynne Steves.  You're probably familiar with Jacquelynne from the free block of the month programs that she hosts every year (and that I participate in.)  She is also a talented artist, illustrator, pattern designer, fabric designer and a very kind and generous person!  Jacquelynne is giving away a box of her favorite Aurifil Thread Floss (a $45 value!)  This month's giveaway is open to US and Canada residents only.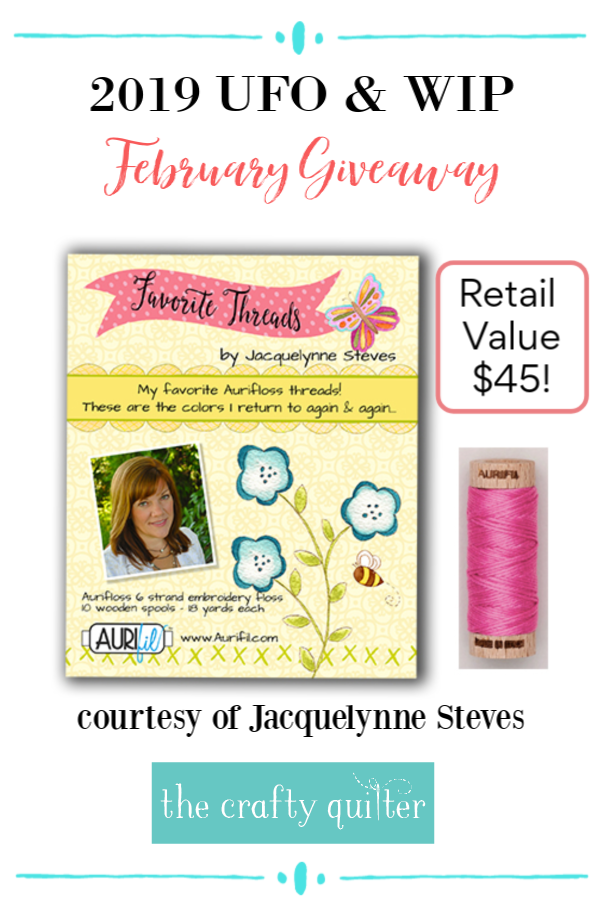 On the last Sunday of February (2/24), I'll have a link-up post where you can share your finished project for February.  The following Saturday, I'll choose one winner for the giveaway.  For more information on the challenge, check out my FAQ page here.
This is meant to be a fun and motivating challenge.  Please don't despair if you don't finish a project.  Just making a list of potential UFO's and WIP's to work on is helpful!  Some projects such as my A-Z for Ewe and Me BOM are so big that I need to break it up into segments.  I might tackle all of the applique one month and then add the borders the next month, etc.  Do what works for you and have fun!