October UFO & WIP Challenge winner
Hey everyone! The winner of the October UFO & WIP Challenge is entry # 31, Purple Pinwheel Stashbee Project. This is a beautiful quilt and I love the added touch of applique. Congratulations!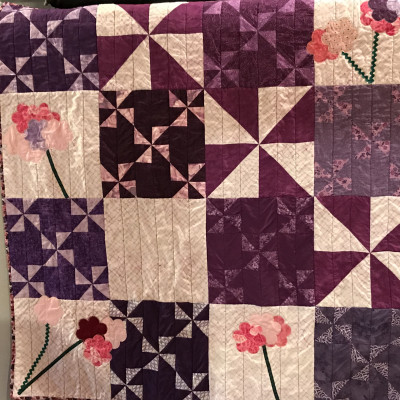 I have emailed the winner, and I'm waiting for a reply. If this is you, please check your junk mail and/or leave a comment here so I can collect more information and send your prize out.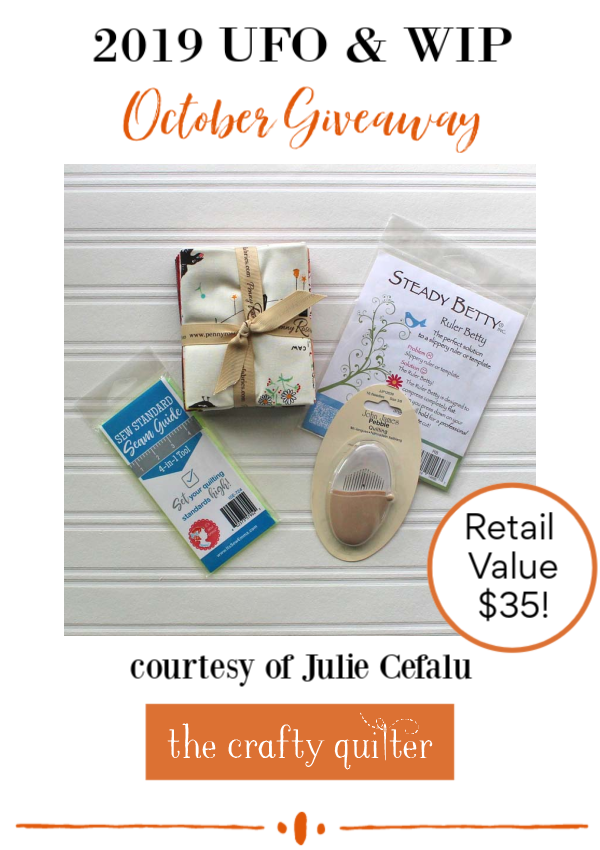 There were a total of 43 entries for October – that's impressive! I saw a lot of Christmas and Fall projects completed. You're way ahead of me! Thanks to everyone who participated.
I'll be back later this week to tell you about Novbember's prize and what UFO project I'll be working on. Tomorrow, I have a quick tutorial for adding sashing to a quilt so that your blocks stay lined up correctly. See you then!