How to line up sashing on a quilt so your blocks stay straight
I just finished making Cardinals, a quilt pattern by The Pattern Basket. Because this quilt had sashing around each block, it seemed like an opportune time to give you some tips on how to line up sashing so your blocks stay straight.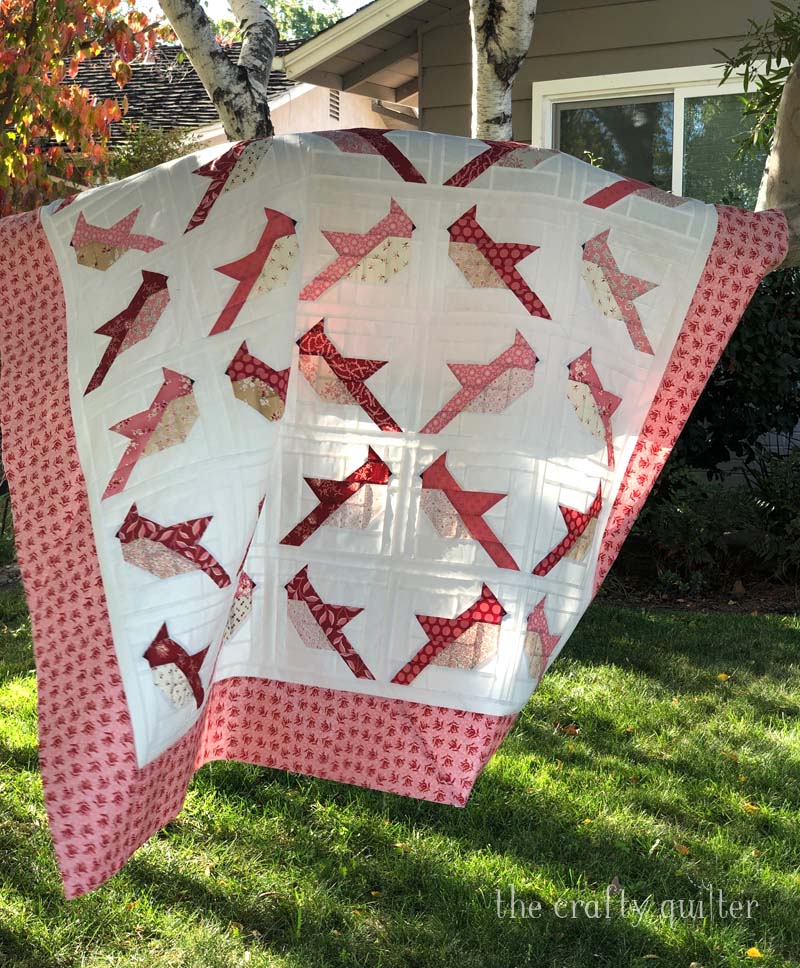 Quick refresher: Sashing refers to strips of fabric that are sewn between blocks and rows.
The first time I added sashing to a quilt, I had no idea that it mattered how they were sewn on. What could possibly go wrong? Well, if you're not careful, your quilt blocks will not line up from row to row and you'll get a slightly topsy turvy effect (without the wine).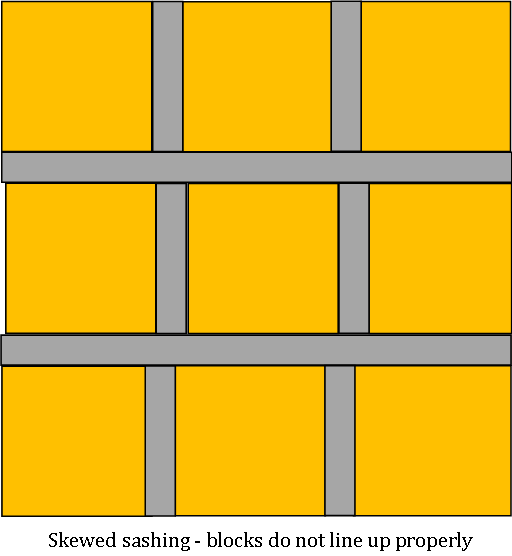 You can see in my Sew Happy quilt below (free tutorial here), that the last two blocks on the bottom right have shifted slightly to the right compared to the row above it. I wasn't paying attention when I sewed the sashed rows together, but I didn't think it was a big enough error to go back and fix (aka lazy quilter).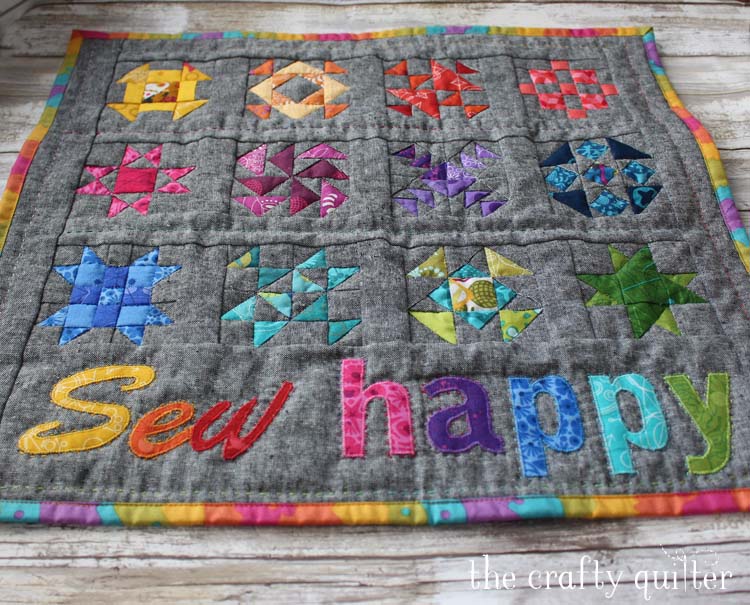 Back to the Cardinals quilt. It was really important that I match the sashing strips from each row so that my blocks lined up neatly. This quilt is a sample for The Granary Quilt Shop so it had to look "professional" (and no more lazy quilter). It's an easy process, though, and doesn't require a lot of extra fussing.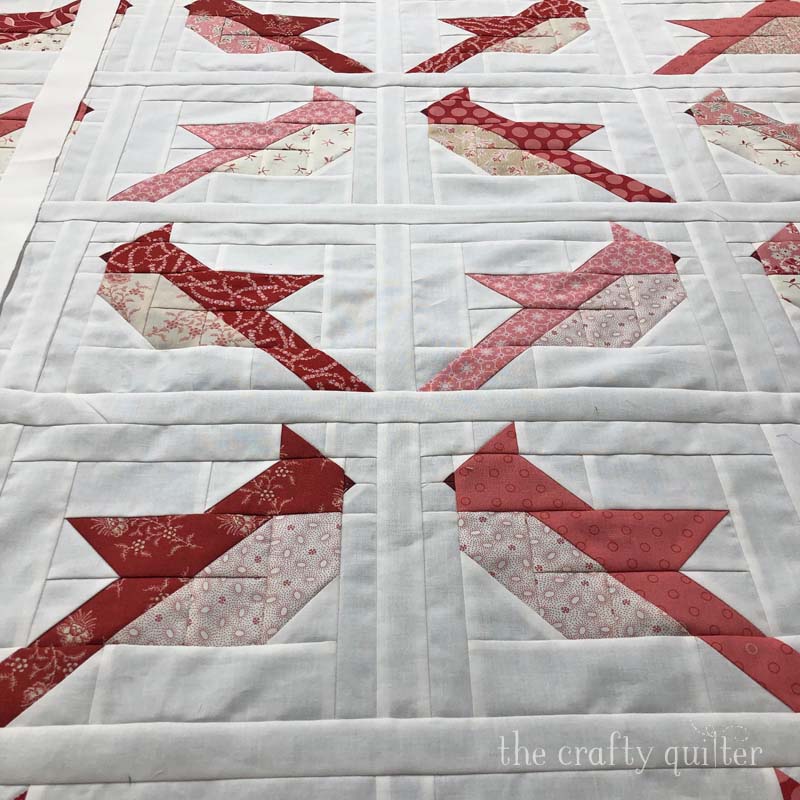 How to line up sashing so your blocks stay straight
Once you've sewn your short sashing strips to the sides of each block and formed a row, you will join the rows together with a long sashing strip. This is when you need to pay attention.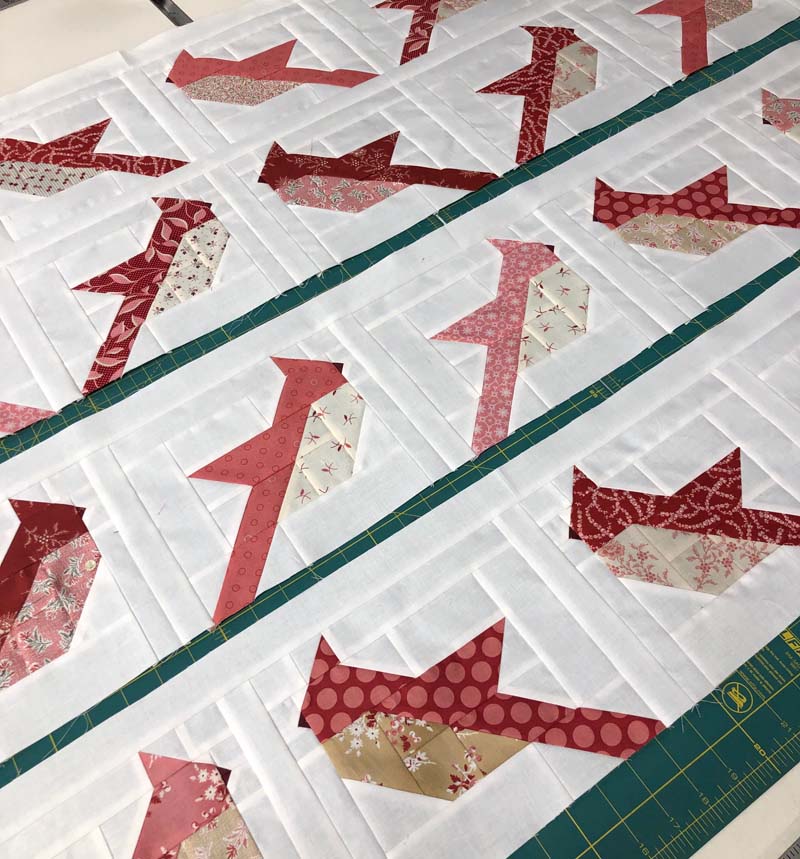 After you sew a long sashing strip to the top or bottom of a row, draw registration lines on the unsewn edge of the long sashing strip.
Using a small ruler, position its edge along the short sashing strip (between the blocks) and mark the edge of the long sashing strip on both seams.
Repeat for each set of sashing seams.
Join the rows together by matching registration marks to the short sashing seams of the next row.
Pin well and stitch.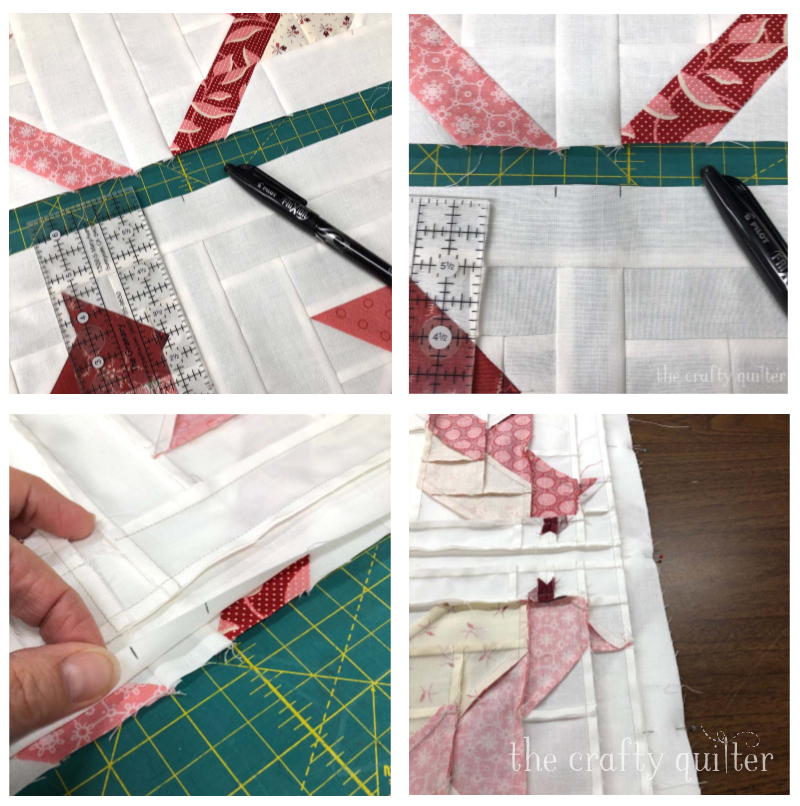 Your blocks should line up perfectly, and be stacked neatly. Easy peasy!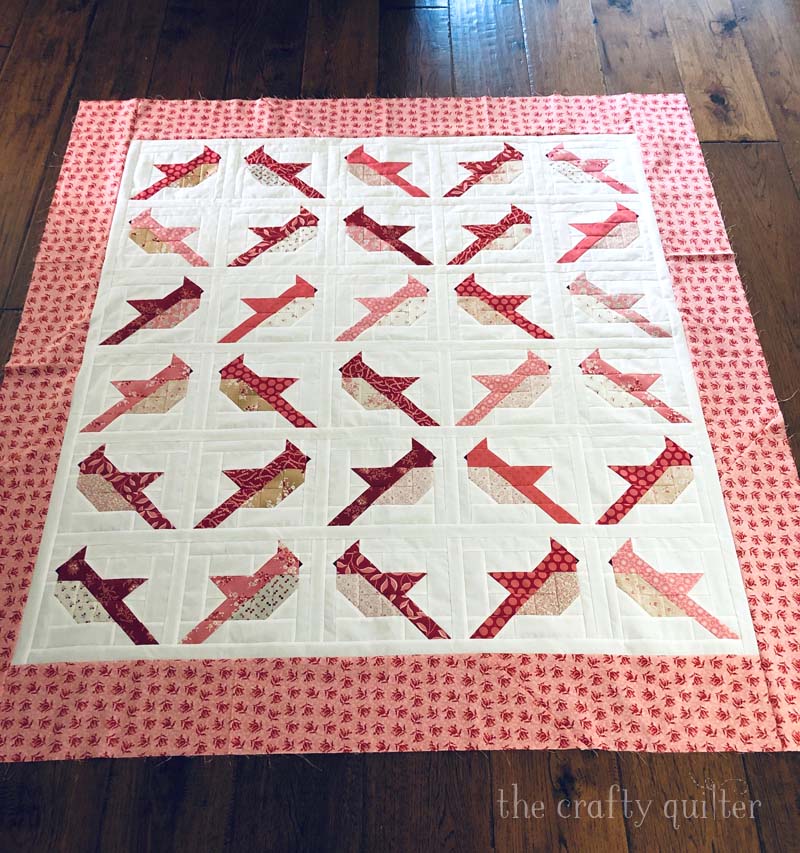 Many patterns use sashing and cornerstones between the blocks. This extra square piece (the cornerstone) is its own little gate keeper. You'll have a seam to match where the cornerstone is instead of a long piece of sashing. You can see an example of that in my Franklin Star pattern.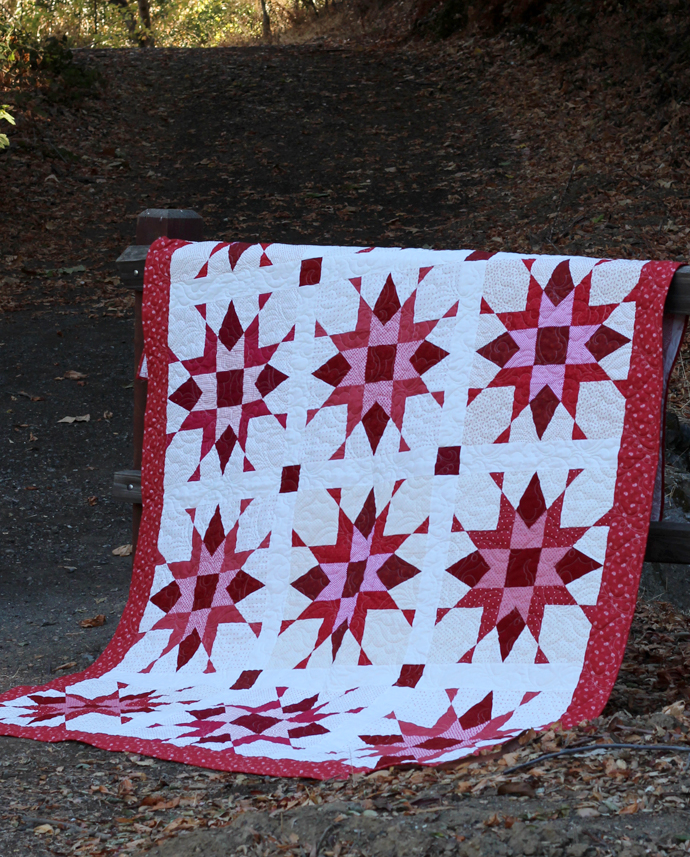 I'm sure there are other ways to line up sashing strips, but I hope this gives you a little direction the next time you make a quilt that has them. Until next time, happy quilting!