October UFO & WIP Challenge link up
It's the last Sunday of the month and time for the October UFO & WIP Challenge link up! If you're not familiar with this challenge, you can find out all of the details here.
This month I have a prize package that includes a fat quarter bundle of lovely Calico Crow from Penny Rose Fabrics, and some great notions for your sewing room. These include a package of Steady Betty Ruler Betty's, a Sew Standard Seam Guide and a package of John James Pebbles needles. These are all from my own "collection" and the total value is $35.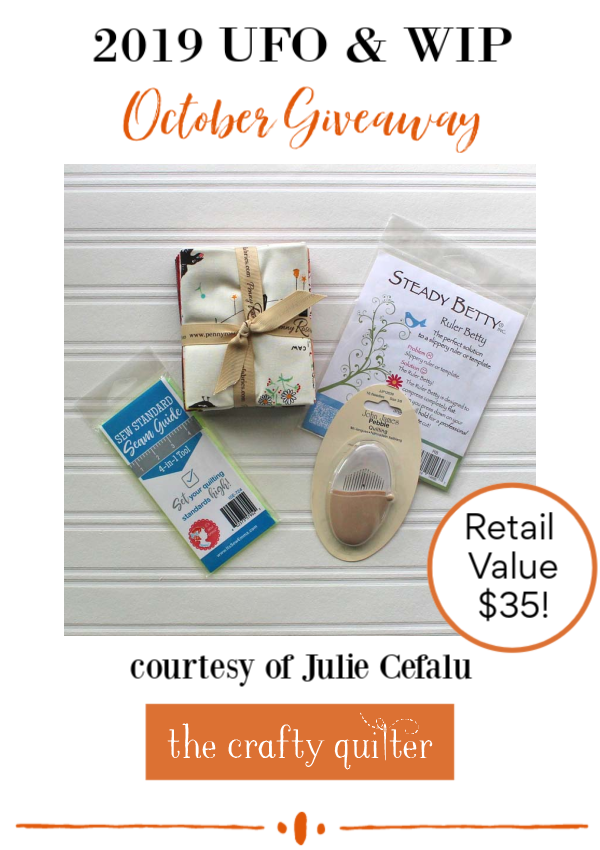 My October finished project
I finished the Cardinals quilt sample for The Granary Quilt Shop. It turned out really cute! The pattern is by The Pattern Basket and I made the larger size which is 58 3/4″ x 60 1/2″. Kits will be available later this week at The Granary. I love the play of red, pink, and tan prints against the white background. This will make a gorgeous quilt for the holidays.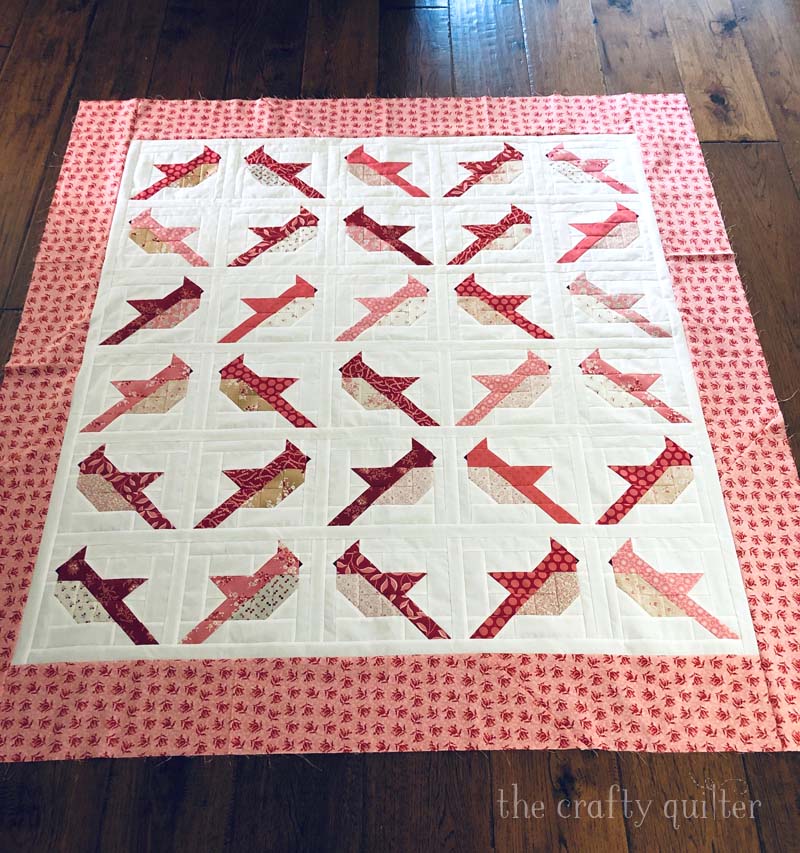 The cardinal blocks are made using layer cakes. There are quite a few diagonal "stitch and flip" seams to sew and then the diagonal seams need to line up in four places. It worked out well mostly! My granddaughter, Amelia, says the birds need eyes and I think I agree.
The blocks are put together with simple sashing. I'm working on a tutorial about how to line up the sashing and blocks so that everything stays straight and cohesive.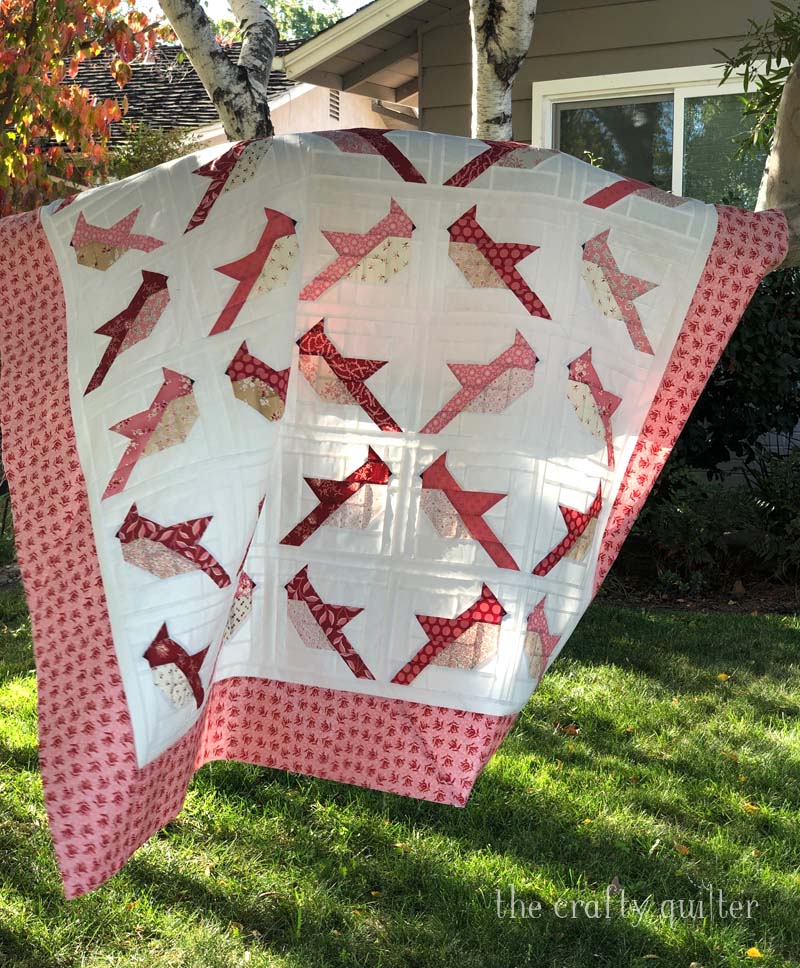 My other goal for this month was to create a pattern for the quilt block I made in August. I didn't get too far on that one. I do have some quilt mock ups that I made in EQ8. The one below has sashing and cornerstones.
This next one has an alternating block and no sashing or cornerstones. I think I like it better, but what do you think? I'll keep working on this and it will probably roll over into November's work in process.
The original block design is something I made in August. It's a 14″ block and I've got some piecing tricks to make it easier than it looks.
October UFO & WIP Link
Now it's your turn! I hope you were successful in finishing a project or two this month. Add a photo to the link up below and in one week I'll randomly choose one winner to receive this month's prize!
Link-up Rules:
You may add up to 2 finished projects.
One image per finished project.
Project must be quilting, sewing or needlework related.
The link-up will be open until November 3, 2019, at midnight, PST.
This month's giveaway is open to US and Canada only.
Winner will be drawn at random on November 4, 2019
Link-up Instructions:
Click on the blue "add link" button (below).
Enter the URL of your link. If you don't have one, click on the blue "enter without link" button. The upload widget will activate.
Note: If your photo size is too large, it may not accept it. You'll have to re-size it to a smaller file size.
Enter a caption for your image. This should describe your project and it can include your name if desired.
Enter your email address. No one will be able to see this but me.
Agree to the InLinkz terms of service & privacy policy.
If you have any trouble, just leave a comment or send me an email with your photo attached. I can add it for you.