Sew Thankful Sunday, July 2020
{I love the idea of "paying it forward". I think the world would be a better place if we could spread some joy and acknowledgement of good deeds done by others. I try to do that once a month for my Sew Thankful Sunday posts. I highlight some great content that I've found on other people's blogs that I hope will inspire you and reward the originator by bringing traffic to their site. If your blog has been mentioned without your consent, please let me know and I will take you off the current list of featured bloggers.}
Hello to July and goodbye to the first half of the year! I'm enjoying the breeze that cools off the warmer days here in Northern California, and I would love to put a hold on the long days of July. With all of the outdoor activities and busyness of summer, I really need some inspiration for my quilting side. You'll find that and more in today's Sew Thankful Sunday.
Note: If you use Pinterest, please pin from the original source and not this blog post. Remember, you can click on any of the images in this post and it will open up a new tab to the associated link.
Since it is July, you can only expect a Jelly Snowflake Mystery Quilt Sew Along brought to you by Fat Quarter Shop and Friends.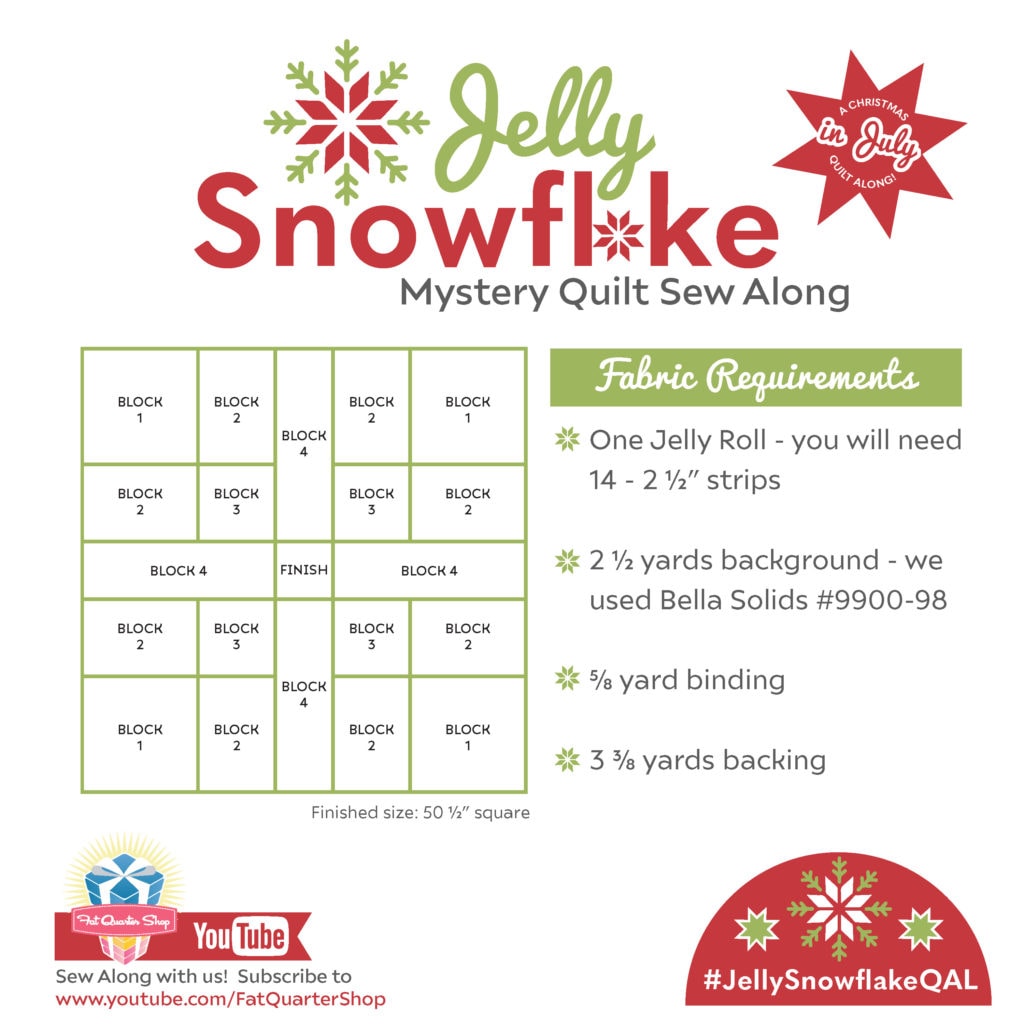 Practice your applique skills with this colorful Flower Applique Tote Bag by Lauren Wright for Thermoweb. This easy project will be perfect to take on your next summer adventure.
I usually make strawberry shortcake in the summer, and I am excited to try this Easy Strawberry Shortcake Recipe from Eden at Sweet Tea & Thyme. It looks like the ultimate summertime treat!
Who can resist this free Summer Pineapple Embroidery pattern by Jacquleynne Steves. This is super sweet in a whole different way!
Imagine a sewing caddy that is adjustable to suit your needs, or maybe it's a diaper caddy for your baby or grandbaby. It's yours to make with the free Miracle Caddy Sewing Pattern by Caroline at Sew Can She. I think we all need one!
Check out these 8 Tips Every Quilter Should Know from Quilting Daily. I'm sure you'll be surprised at a few of them!
The folks at Quiltmania have a Solidarity Quilt Block Project going on to support and uplift our healthcare providers during this difficult time. Over 90 designers have created blocks and offer a free quilt block pattern to show their support. Find out how you can help here.
Thank you for visiting today! I hope you found something that inspired you this month. There is always something to be sew thankful for! Happy Quilting.