Stitch Pink quilt top is complete
I have some eye candy for you today! I finished my Stitch Pink quilt top and it turned out so well! This was part of a sew along at Moda Fabrics to raise money and awareness for breast cancer. The quilt block patterns are free and available on their website here.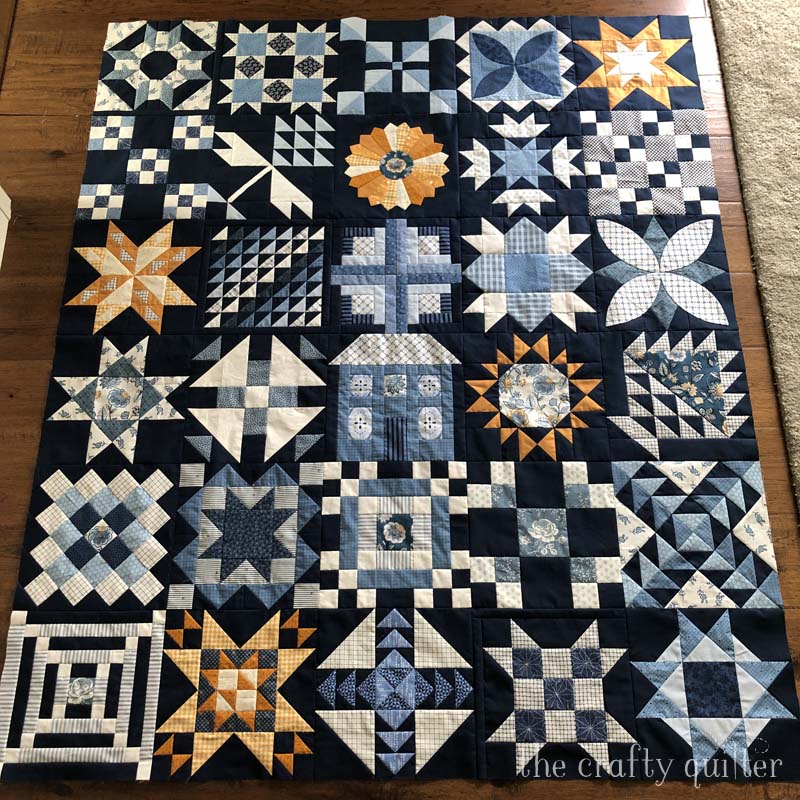 I've since added a 2 1/2″ navy border all around it and now it's ready for the longarm quilter. It's not easy getting a picture of the entire quilt when there's no one around to hold it up for me. The quilt measures 64″ x 76″ once the border is attached. It's going to be perfect for a generous lap size quilt.
This is definitely not my usual color palette, but I'm glad I went with the navy background. I originally was going to use all blue and white for the blocks, but then I started playing with some cheddar colors and I liked the pop it added to the quilt. You guys all agreed with that idea when I shared some of the blocks here.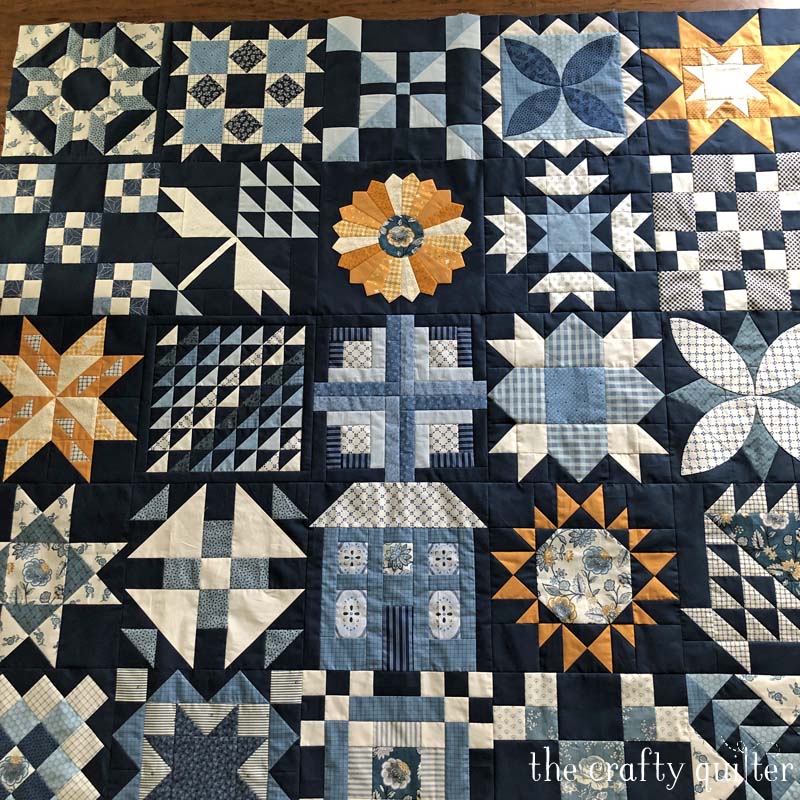 I absolutely loved sewing all of these blocks together. Each day for the month of October I had this to look forward to. It was a nice distraction from everything else going on in the world. It also reinforced the fact that piecing quilt blocks is my jam.
Each quilt block is unique, yet most of them were familiar to me as classic quilt blocks. Some of them were a twist on an old favorite, and I added my own twist to just a few. Here are all 30 of the blocks in the Stitch Pink quilt (in no particular order).
The background fabric I used is Kona cotton in Navy. The rest of the fabrics all came from my stash and are a mix of old and new. I've never made a quilt with a dark, solid background. It felt good to branch out of my comfort zone a little!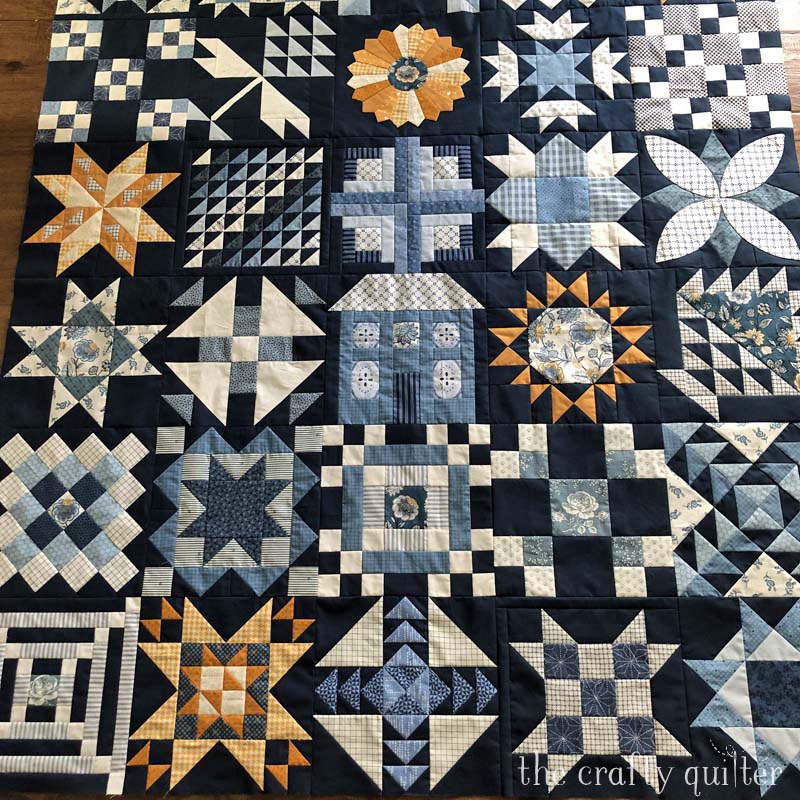 My version of the Moda Stitch Pink quilt looks right at home in my house during the fall months. I'm going to treasure it for a long time. You can see lots more inspiration on Instagram with the hashtag #modastitchpink.
Thanks for visiting today. I hope you're looking forward to a wonderful week full of Thanksgiving preparations (if you're in the states). It's going to be a very small gathering for many, including us. Just four us! I'm looking forward to a more relaxed holiday with some bonus sewing time.
I'll be back soon to show you a quilt that is really finished – binding and all, plus a little binding tip. Happy quilting!