Simply Stars Quilt Along starting soon!
I'm SO excited to be participating in the Simply Stars Quilt Along hosted by Fat Quarter Shop! The fun starts on November 16, 2022, and continues for five weeks. You'll need the Simply Half Yards Book by It's Sew Emma and a bundle of your favorite half yard fabrics.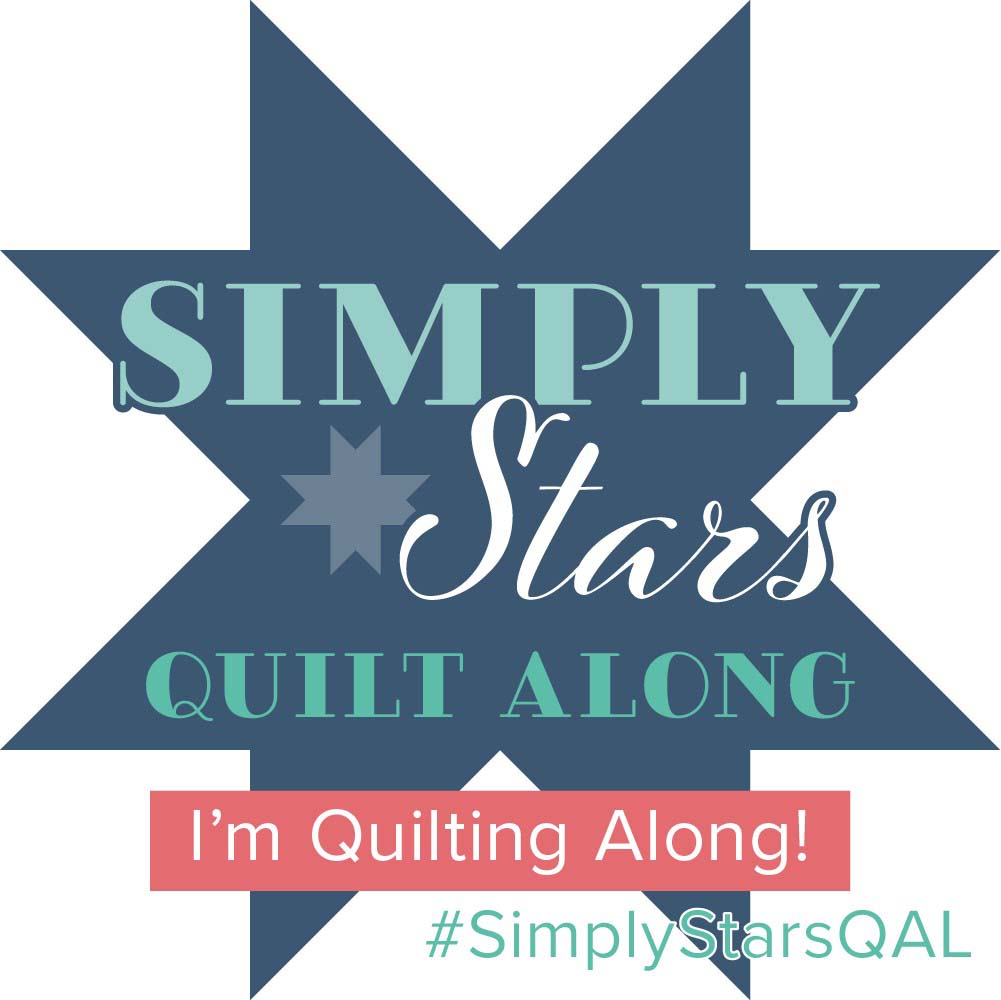 Simply Stars Quilt Along
The Simply Stars quilt is a new layout designed especially for this quilt along. It measures 64.5″ square and is based on some of the most popular blocks from the book. If you're a fan of star blocks, you'll love this quilt design! The smallest blocks measure 6.5″ and the largest one is 24.5″ which makes for a variety of sizes and gives it some sparkle.
Simply Stars Fabric Requirements
To get started, you'll need (7) half-yards of your favorite fabrics and some background fabric. You can get all of the fabric requirements here. Make sure to follow the Fat Quarter Shop's Jolly Jabber Blog where they will post weekly updates. I'll be sharing my progress (along with any tips on how to make the blocks) here on the blog and on Instagram.
Simply Half Yards Book
Don't forget to grab your copy of the Simply Half Yards Book; I promise you're going to love it even if you don't do the quilt along! It contains 16 quilt patterns that range in size from lap size to large bed size in four different piecing categories: one block quilts, add sashing quilts, multiple block quilts and one big block quilts.
I'm going to be using half yards from the Nutmeg Collection by Basic Grey for Moda Fabrics. It's a gorgeous array of warm and spicy prints that look amazing together. The fabrics won't be available until December of 2022, but you can reserve them now at Fat Quarter Shop or look for them at your favorite local quilt shop.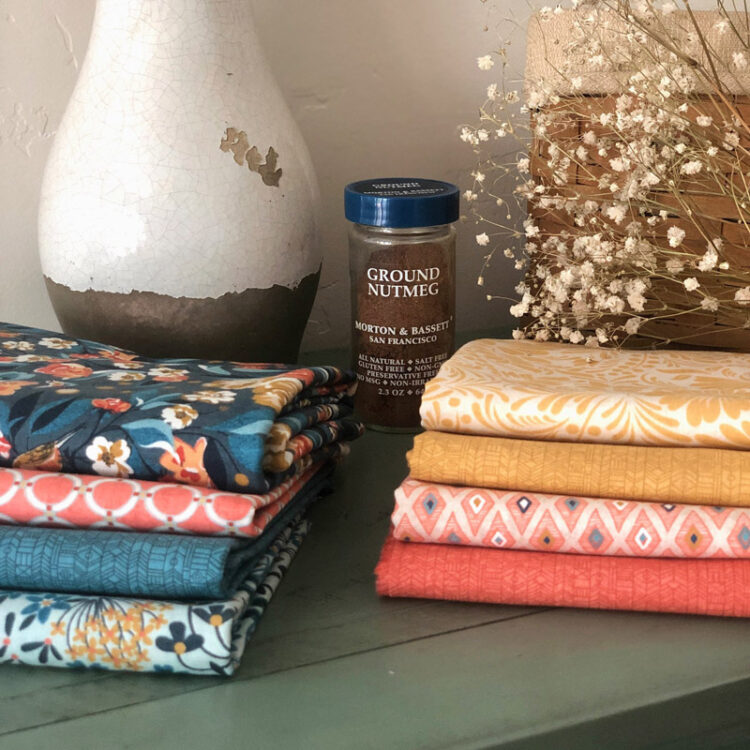 I'll be back in a few days to show you my first set of blocks along with a few tips. I know you're going to love them (the block and the tips)! Happy Quilting!