Simply Stars Quilt Along, Origami Block Tips
This is the first week of the Simply Stars Quilt Along hosted by Fat Quarter Shop, and I'm thrilled to be one of the participating bloggers! We're starting with this fun Origami Block and it's a breeze to sew together. This quilt blocks measures 16 1/2″ square and you'll be making four of them.
If this is your first time hearing about the Simple Stars Quilt Along, you can find more information at Fat Quarter Shop's Jolly Jabber Blog. You'll need a copy of the Simply Half Yards Book by It's Sew Emma and a bundle of your favorite half yard fabrics to get started. The quilt layout shown above is designed especially for this quilt along.
Tips for making the Origami Block
Tip #1. An efficient way to make lots of half square triangle units is to make them 8-at-a-time. To get the size needed for each square, I multiplied the cut size by two. Draw a diagonal line on the wrong side of the lighter square in both directions, forming an "X". Then draw a vertical and horizontal line in the center. Stitch 1/4″ on both sides of the diagonal lines and cut along the drawn lines. Then press and trim.

Tip #2. Cut the large rectangles 1/8″ longer. This will give you a little room to trim up the unit once you've sewn the corner triangles on. I actually didn't do this, but wish I had. A few of my units ended up being a little short.
Tip #3. For the stitch & flip corners, I used the Folded Corner Clipper by Creative Grids. Instead of drawing a diagonal line, I position the ruler and cut the seam allowance perfectly. Then stitch with 1/4″ seam. This works for me much better than stitching a few threads over from a drawn line. You can read more details about this method here: stitch & flip quilting method using specialty rulers.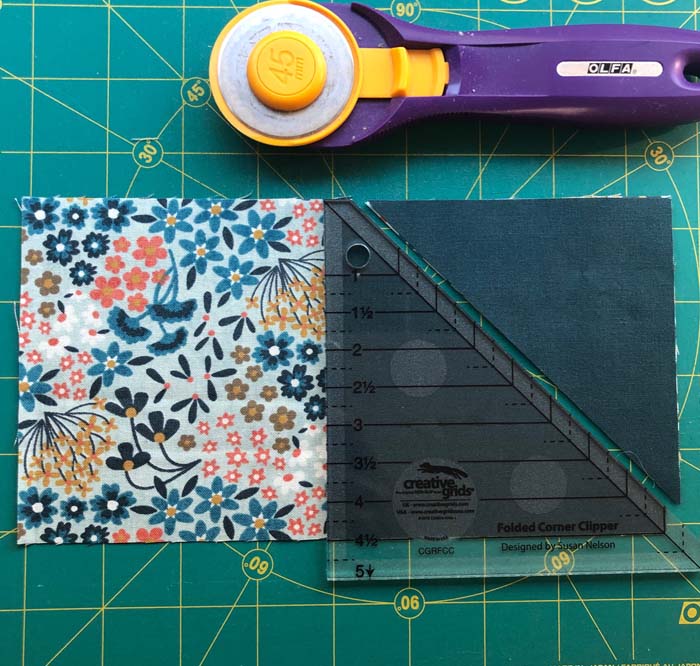 Tip #4. Use the left over triangles from above to make bonus HST units. You'll end up with 16 HST's! I'm guessing there will be more bonus units made with future blocks that can be used for a small project.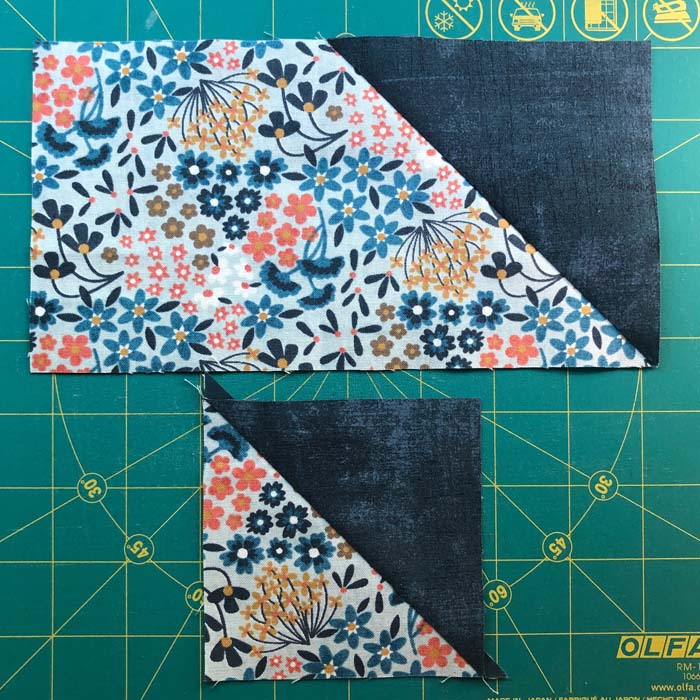 I hope those tips were helpful. The finished Origami Blocks really are striking and I can see how they got their name. I'm using half yards of fabric from the Nutmeg Collection by Basic Grey for Moda Fabrics. I love how this is turning out!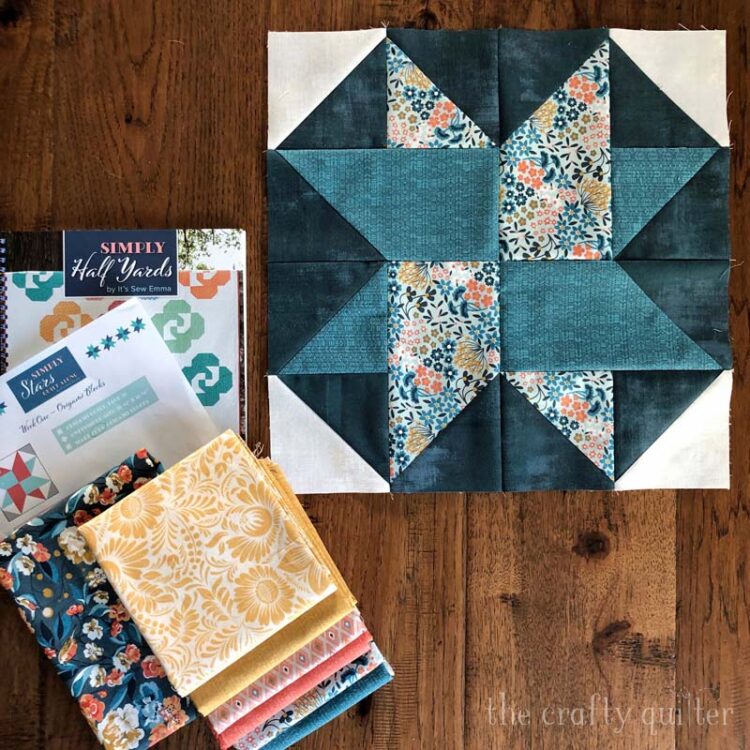 I hope you're able to follow along with the Simply Stars Quilt Along. If the holidays are too busy, you can always download the weekly cutting guides for each block and save them until you're ready.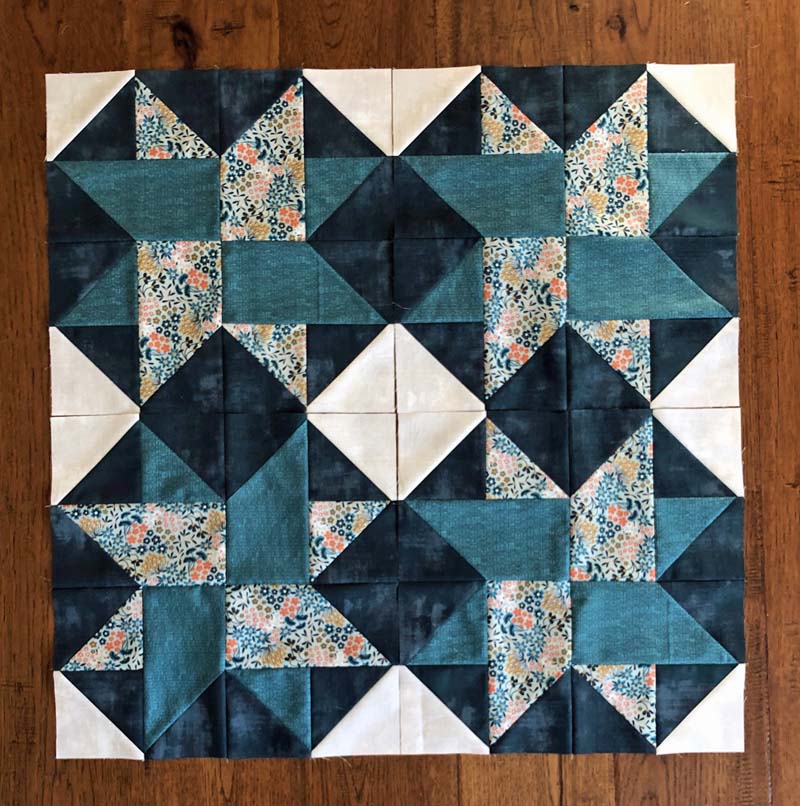 Joining the quilt along are some fellow quilters who will be sharing their version of each block along the way. You can follow them for more tips and inspiration!
Make sure to share your progress with the hashtag #SimplyStarsQAL so we can see your work!