My most popular Christmas sewing & quilting tutorials
Are you looking for some cute, easy and free Christmas projects to make? Now is the perfect time to whip up some quilted gifts or home décor items for the holidays! Check out my most popular Christmas sewing & quilting tutorials from the past ten years. There's something for every skill level, time commitment and size range!
My most popular Christmas sewing & quilting tutorials
I love making gifts and home décor items for the holidays which is why you'll find so many Christmas projects at The Crafty Quilter. Since there are always new visitors here, I thought I'd share my most popular Christmas sewing and quilting tutorials that I've made over the years. Some include free pdf's that you can download and print, while others are tutorials that you'll need to access from a computer or mobile device.
Note: You can click on any of the images and it will open a new tab with the associated link.
Nordic Star Table Runner
This Nordic Star Table Runner is not only my personal favorite, but it has been one of the most pinned tutorials on my blog. It measure 15″ x 54″ and it's really quick and easy to make. The tutorial includes a free pdf pattern that you can download.
Peppermint Snowball Candy Mat
This tutorial is a really quick project and it has many purposes. Since it's just the right size for a plate of candy or cookies, I named it the Peppermint Snowball Candy Mat. This tutorial also has a downloadable, free pdf!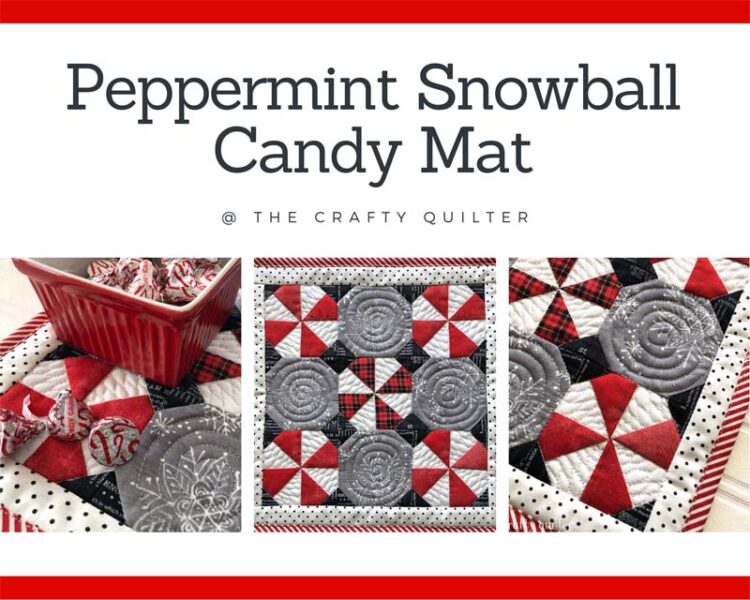 Nordic Mini Quilt
I hosted a Nordic Mini Quilt Along in 2014, and it was a huge hit! I'm amazed at how many comments I still get for this one. It measures 14 1/2″ square so it's definitely a tiny quilt. It's very cute and anything Nordic is still popular!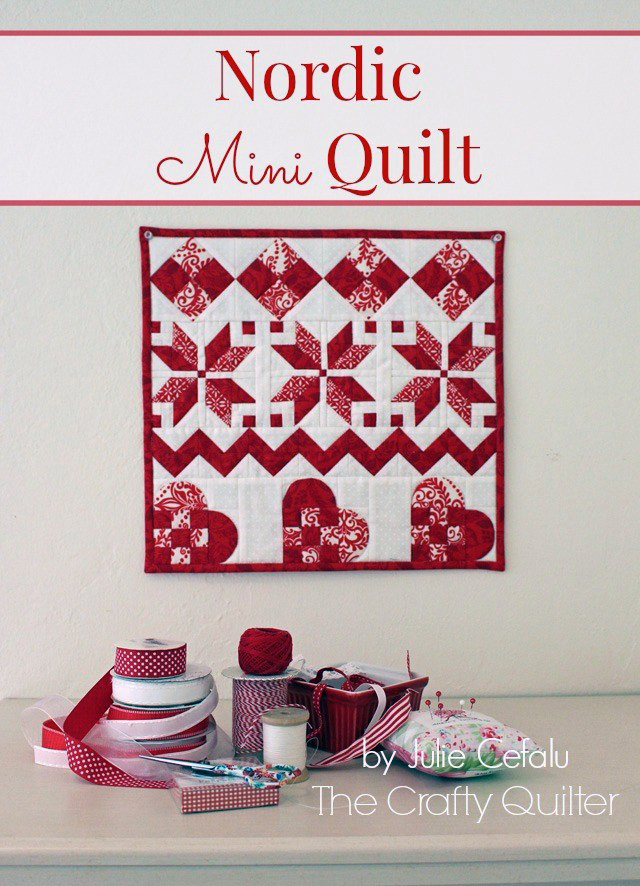 Pinwheel Star Table Runner & Placemat
Whether as a gift or something for yourself, these Pinwheel Star Placemats and Table Runner are a dynamic duo. It starts with an easy pinwheel star block which you can turn into a placemat or make several for a table runner or multiple placemats.
Gnome Mug Rug
This little Gnome Mug Rug is too cute to pass up! It's just the right size for your favorite cup of hot chocolate and it's a great project to make multiples of for gifts.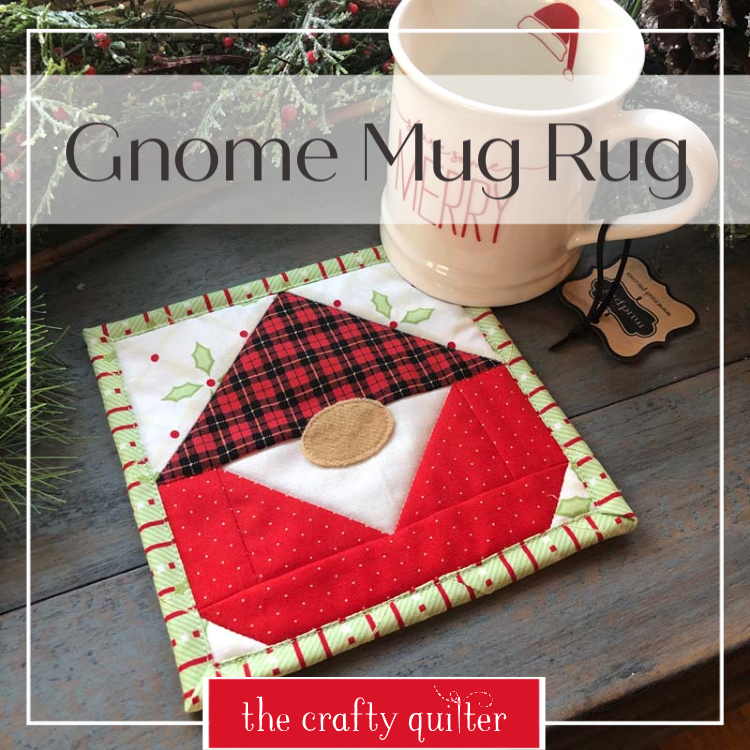 Ho Ho Ho Farmhouse Pillow
I love to decorate with pillows, and this Ho Ho Farmhouse Pillow has just the right amount of Christmas cheer for any room in the house.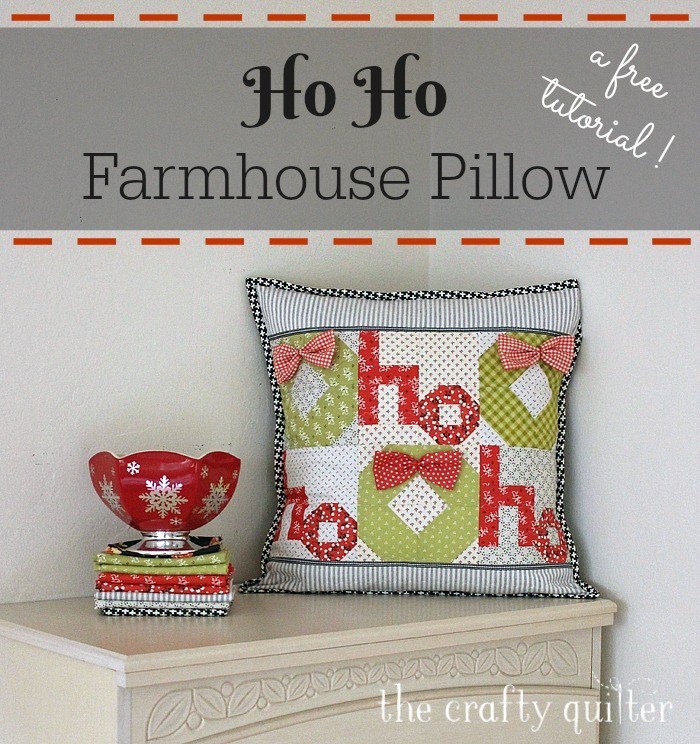 Cookie Plate Crumb Catcher
Cookies and Christmas are a favorite combination for all ages, so why not make a Cookie Plate Crumb Catcher to celebrate both! This tiny quilt is the perfect size to place under a plate of Christmas cookies and catch all of those little crumbs. Santa will thank you for it (and so will Mrs. Claus).
Christmas Tree Wall Hanging
This Christmas Tree Wall Hanging has an applique center of circles in tree formation surrounded by stars. It's a little more involved than most of my other tutorials but well worth the effort!
Holiday Amish Mini Quilt
This Holiday Amish Mini Quilt is often over-looked because it doesn't show up on my blog as a Christmas project. It's a holiday version of my Amish Mini Quilt Tutorial which includes a free pdf that you can print along with the holly leaves for the applique (optional). I love that it uses one mini charm pack!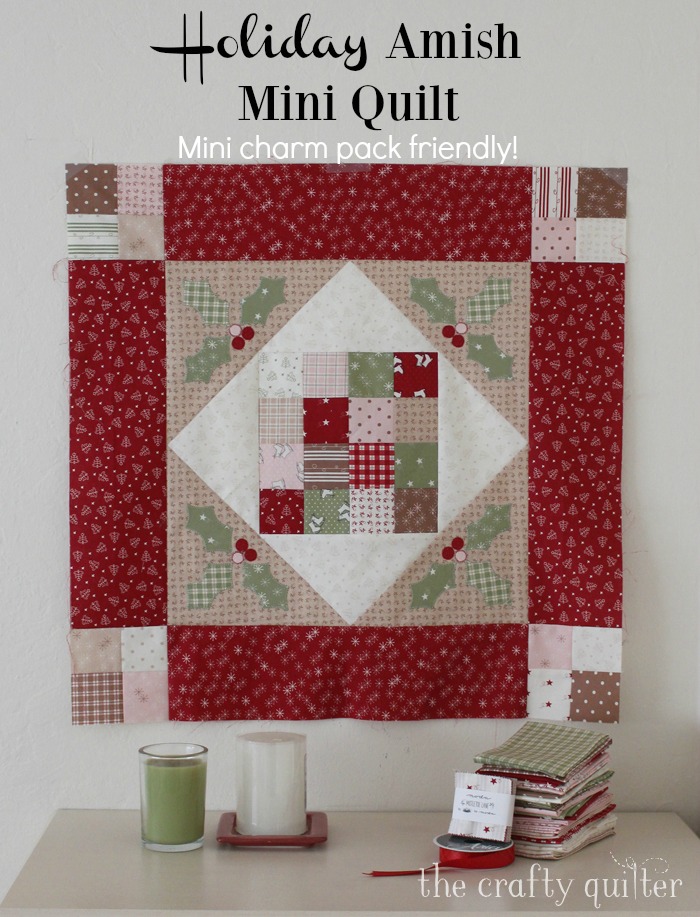 Fabric Origami Pouch
While not technically a Christmas tutorial, this Fabric Origami Pouch is the perfect package for gifts! The tutorial includes three different pouch sizes, plus there is a video that walks you through the steps. These fabric origami pouches are really fast and easy to make!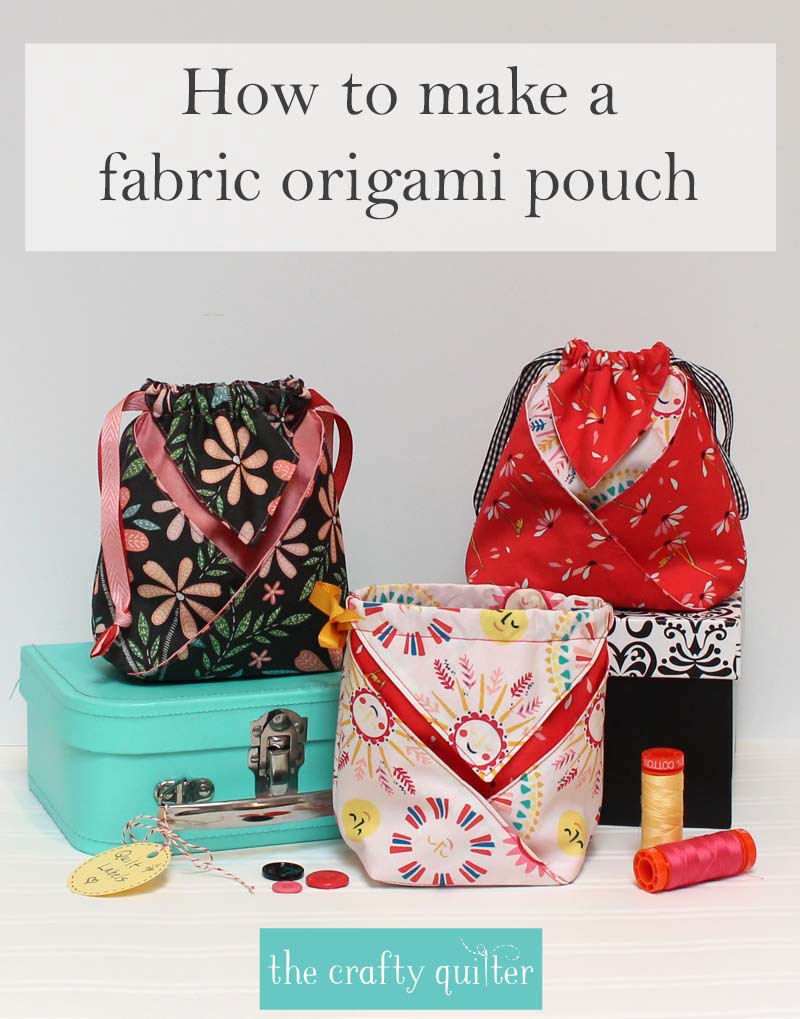 There are plenty of ideas to choose from for your holiday sewing! If you're looking for more inspiration, you might want to check out these other Christmas sewing ideas I've put together:
You can also find ALL of my Christmas tutorials here, so you can decide which is your favorite. And, if you don't have time to start a new project now, make sure to Pin this blog post for later!