Sew Thankful Sunday – 03.10.2013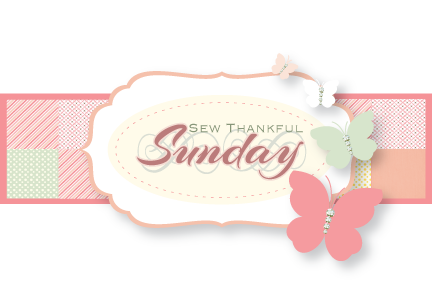 It's time to share some bloggy goodness that I am sew thankful for and there is lots to share!  Did you know that March is national craft month and national quilting month?  Two of my favorite things in one month!  Sounds like a win/win situation and The Crafty Quilter loves that idea! lol!
The third Saturday of every March is the official day to celebrate National Quilting Day.  This year's theme is Celebrate America!  You can visit the National Quilt Association for more information and to get this free pattern for a patriotic quilt:
The Quilt Show is celebrating International Quilt Day with a weekend of free shows and a chance to win a Bernina 550 QE.  Starting Friday, March 15, through Sunday, March 17, over 120 TQS shows will be open for your enjoyment.  It's your time to learn from the top teachers in the world of quilting.  I love TQS and it's a gift that I "reward" myself with every year.
Do you feel Spring coming?  So do the folks at Bunny Hill Designs and they have com up with the cutest Bunny Towels pattern and it's free!  That's something to be sew thankful for!
The Easter Bunny came early this year at the Easter Bunny Blog Hop.
This event took place March 4-8, but you can still catch all the fun beginning at Melissa's blog, Lilac Lane.  She shares an adorable patchwork bunny that you could make for yourself and you could use up your scraps too!
Isn't that sew cute?
One of the stops on the blog hop is this Easter Basket Lunch Bag from Clover & Violet.  I think this cute bag could hold more than just food (although a little chocolate bunny would brighten my day too)!  Make sure you check out all of the other entries in this blog hop!
I recently saw this post at Nancy Zieman's blog on rotary cutting tips.  You can never be too safe when working with rotary cutters and if you thought you knew it all, well let's just say, I didn't.
If you're smitten with polka dots like I am, make sure to check out Project Polka Dot at The Polka Dot Chair.  It's all about circles this month and you'll find plenty of ideas to inspire you!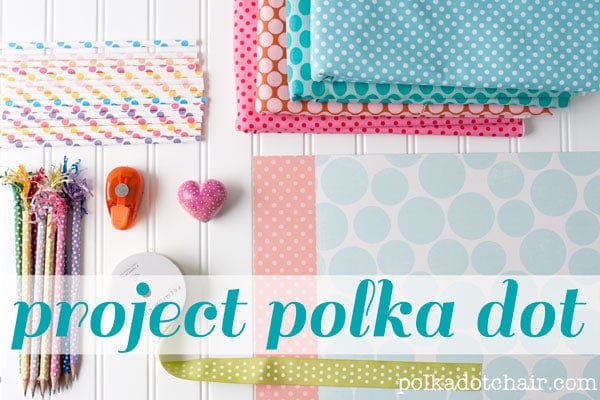 This year was the first ever modern quilting event known as QuiltCon presented by The Modern Quilt Guild.  It took place in February in Austin, Texas.  For those of us who were unable to attend, Craftsy has a free class, QuiltCon Lecture Series 2013, that offers eight recorded lectures from a variety of QuiltCon teachers.  And did I mention it's free?
I'm putting QuiltCon on my calendar for next year and I'll get to visit my daughter and son-in-law at the same time!  Another win/win!
Thank you for stopping by today and have a wonderful week!  Think Spring!