Applique Part 1 – Terminology
This is the first part in a series of lessons on applique.
You can find Part 2 here:  Machine Applique with Fusibles and Part 3 here:  Machine Applique Stitches.
I have a few projects coming up on my blog that involve this technique.  I, personally, love anything that includes a little applique in it.  So, maybe I can share my enthusiasm with you and introduce some simple lessons to get you familiar with it.  My focus will be on machine applique.
Let's start with some basic terminology so that we're all speaking the same language. Capisce?
I will begin by saying that I am no expert on applique, but I have tried most forms of it and have learned much along the way.  I also teach a basic machine applique class.  If you have any questions or additions to my information, I'd be happy to hear it!
Applique:  The process of applying a fabric shape on top of another fabric (generally referred to as the background fabric) to create a design.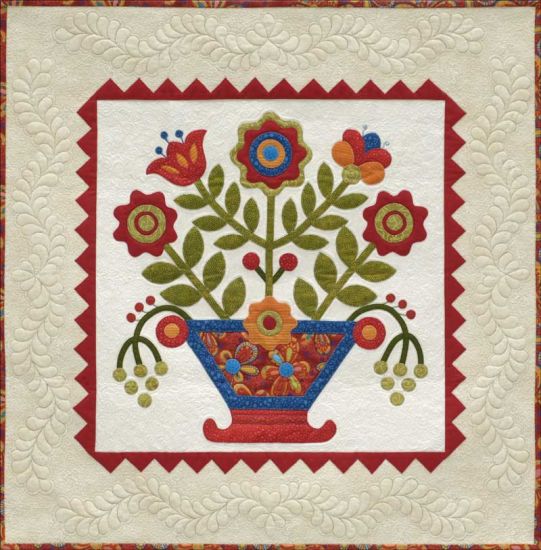 Hand Applique:  This involves applying an applique shape to a background and stitching it in place by hand with a needle and thread.  There are many techniques used to do this.  Here are some that you may have heard of (or not)!:
Needle Turn
Freezer Paper Template on top
Freezer Paper Template on bottom
Freezer Paper & Starch
Back Basting
Reverse Applique
Faced Applique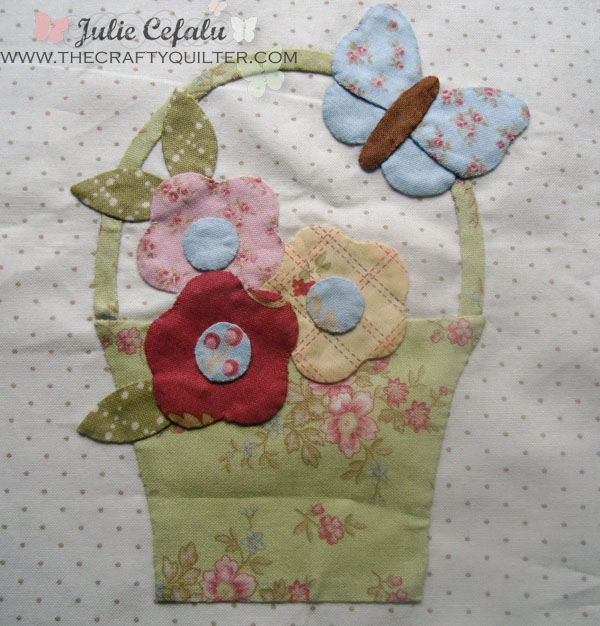 Machine Applique:  The applique shape is stitched in place by machine after it has been adhered to the background fabric.  Usually the edges of the applique are "raw" (fresh cut), but they could also have an edge that has been turned under ahead of time.
Raw Edge Applique:  Involves using some kind of fusible web product to adhere the applique shape onto the background.  To make it more permanent, the applique is then stitched in place using your sewing machine.  You can choose from a variety of stitches to accomplish this including zig zag, blanket, straight or decorative stitch.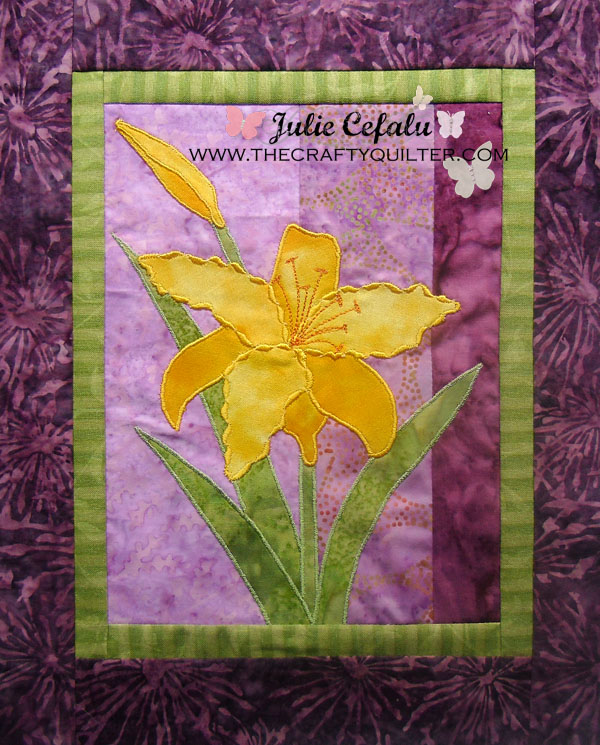 You can find Part 2 of this series here.  I will be demonstrating the raw edge applique method using a zig zag stitch and a blanket stitch.