I can't believe it's March already!  I miss those two days (29 and 30) in February.  I'm kind of complaining because I didn't finish my February UFO project. 🙁 I didn't even pick it up once!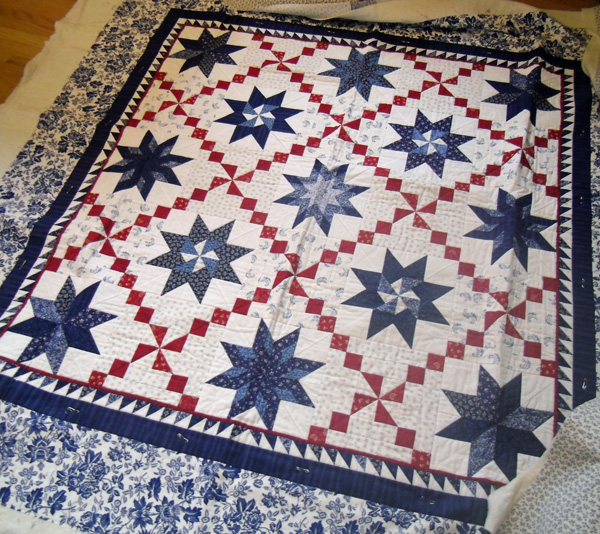 I have been so busy with other projects and then I got food poisoning and somebody decided to make February a "short" month!  Sound like enough excuses to you?
I did get some hand quilting done on my "Rabbits Prefer Chocolate" quilt.  I went to take a picture of my progress, and here is what I found:
My cat found a lovely nest to sleep in.  I'm not sure if you can tell, but he is completely curled up in my quilt hoop!  It seems to be the perfect fit for him, the little devil.
So for March I will be attempting (again) to finish the "Oh My Many Stars" quilt.  You can find more information about this quilt in a previous post here.  Click on the image below to see what everyone else is working on this month.