Thank you for all of your kind advice for my February UFO – "Rabbits Prefer Chocolate".  Many of you thought that I should stick with hand quilting and that I would be happier in the long run.  And some of you said, "Get it done!" by machine.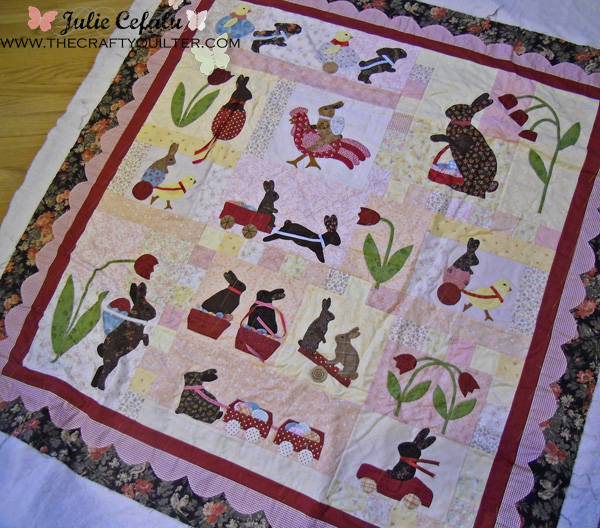 One of my followers, Rosa, thought that I should pick another quilt out of my cupboard and finish it by machine while I take my time hand quilting the Rabbits.  Great idea, Rosa! Why didn't I think of that?
So here is my February UFO, "Oh My Many Stars"!
The original pattern came from the magazine, American Patchwork & Quilting and was designed by Alex Anderson.  You can still find the pattern at the APQ Shop here.  I switched up the stars and added pinwheels to the center of the chain blocks.
I started quilting this over a year ago (probably two) so some of the work is already done.  It is a fairly large quilt though, about 80″ x 80″.  Yep, I'll be busy busier!
And in the meantime, I'll have my "rabbits" to keep me warm while I sit on the couch stitching away.
I'm linking up with A Lovely Year of Finishes.