Sew Thankful Sunday, 09.22.2013
Happy Sunday!  I just love this time of year and I have sew much to be thankful for!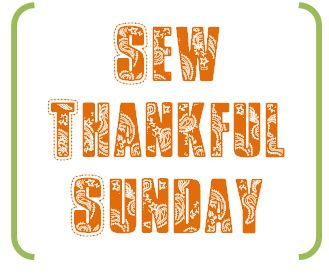 This is my day to highlight some of the wonderful contributions from other bloggers that I have noticed in the past few weeks.  I'm always open to suggestions, too, because I definitely don't have the capacity to "see it all".
(Remember, you can click on any of the images and it will open up a new tab to the associated link).
1.  I recently discovered a free block-of-the-month going on at Bettina Danger called Flow Zone.  There have been nine (12 1/2″) blocks shared and I love the choice of blocks they've made so far.  By December, you'll have twelve blocks to make into a quilt!
2.  If you love a good mystery, you should check out the one going on at Little Bits of This & That.  This one has Autumn written pieced all over it!
Sherri designs beautiful patterns (This & That Pattern Co.) and you can find them here.  She offers Mystery Monday projects occasionally on her blog (this is now her 6th one) and they are free.  You can see her very first one here.  Thank you, Sherri!
3.  Moda's newsletter, The Cutting Table, has been featuring some great sewing/quilting tools and tips this month in honor of National Sewing Month.  Recently, they highlighted one of my favorite rulers, the Fit To Be Quarter 6.5 & Companion by Open Gate Quilts.  You can see the detailed description of everything this ruler set can do here at The Cutting Table. If you're a perfectionist, you'll love the results you get for flying geese, square-in-a-square units and more with these rulers.  I'm just sayin'.
4.  If you've been looking for an easier way to join your binding ends, take a look at Nancy Zieman's Blog.  Team member Donna Fenske shows you how to use a strip of fusible web to make that last diagonal seam a piece of cake!  This is part of the Sewing With Nancy online video series.
5.  If you've been wondering what to do with that jelly roll you have in your stash, then take a look at the FREE Jelly Roll Jam Quilt Pattern at the Fat Quarter Shop.  You can get TWO small quilts out of one jelly roll!  If you're a visual learner, they  have a video that goes along with the pattern that's full of tips!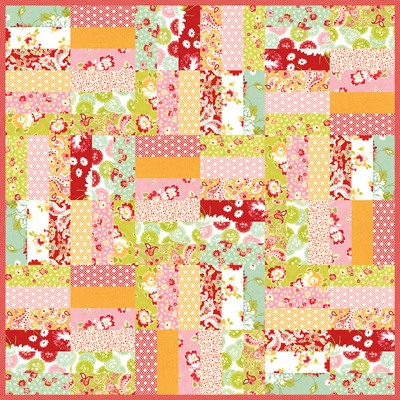 6.  You know I love applique, and Erin @ One Piece at a Time shares a video (courtesy of McCall's) on her technique for making perfect petals.  She also has some beautiful patterns and a free BOM which is called Jingle Belles.  Oh, how I love this one!
I hope you've been inspired, and thank you to all of the blogs featured today!
Enjoy the rest of this first day of Fall!