Sew Thankful Sunday, 12.01.2013
The first day of December is here!  It's time to put the autumn displays away and bring out the Christmas/Holiday decorations!  And it's a Sunday, sew many things to be thankful for!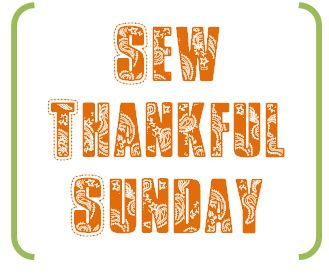 I have been busy rounding up all of the posts I've seen in the past week that I am sew thankful for!  Today, I have 15 to share!
(Remember, you can click on any of the images in this post and it will open up a new tab to the associated link).
1.  I have always been a big fan of the blog, Celebrate Creativity.  Lisa does beautiful tutorials and her photography is always top notch.  Today she is kicking off 25 Days of Christmas; a holiday DIY series that you don't want to miss!
2.  A new-to-me blog that I just discovered this morning, Kitchen Table Quilting, is full of tips and tutorials.  I especially appreciated Erica's post on quilt photogrpahy and custom white balance.
3.  Are you making a list and checking it twice?  Check out Moda's newsletter The Cutting Table for ideas to put on your Christmas list!  It includes free printables for a stocking stuffer list and gift tags, too.
4. Amy at Positively Splendid has been hosting a Swell Noel Series where she invites blogging friends to contribute a holiday DIY project.  Recently, I saw this cute fabric angel ornament from the girls at Uncommon Designs:
5.  Speaking of Uncommon Designs, they are hosting a HUGE Christmas DIY linky party where you will find tons of ideas for the holidays!  Plus they have lots of tutorials of their own that you'll want to check out too.
6.  Amy at Stitchery Dickory Dock has a new BOM coming up for 2014 and if it's anything like this year's, you're going to love it!  The Sugar Block Club is a great deal and you'll have fun while learning some new skills.
7.  Pam at Threading My Way has put together 30 plus ideas for making your own handmade gifts.  You might even see a few of my tutorials on her list!  While you're there, check out all of the other goodies she has to offer.
8.  I have been using the Quick Curve Ruler by Sew Kind of Wonderful and I love it!  Jenny recently posted this "Fun Poinsettia" Tutorial to share with you and I'm going to have to make one too!
9.  Corey at Little Miss Shabby recently shared a faux piped binding tutorial that I have been wanting to try.  It looks so easy and so cute!
10.  Check out these cute Holly & Jolly Kitchen Towels by Natalia and Kathleen of Piece N Quilt.  You can get all of the details to make your own at their blog!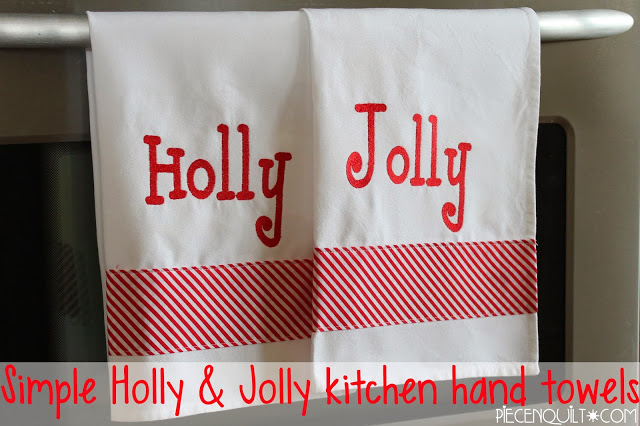 11.  If you're a fan of video tutorials, you'll love this one by Jeni at In Color Order on how to add a gusset to any bag.  And if you like the fabric that you see below, Jeni designs fabric for Art Gallery Fabrics.  I can't wait until Dreamin' Vintage arrives!
12.  Are you a cat person?  If so, Elizabeth of Oh Fransson! has a Cat Quilt Along starting today!  25 patchwork cat faces to purr about!
13.  We can't leave out our trusty companion, the dog.  Julie at 627 Handworks came up with this adorable dog bed cover for a design challenge hosted by Sew Lux Fabrics.  My Cooper would love one in Blue!
14.  This beautiful embroidered dresden pillow by Clover & Violet was shared as a guest tutorial at Quilt Story.  I'm beginning to love the Dresden block even more!
15.  Crumb catchers are "catching on" and you'll love this Snowball Crumb Catcher by Caroline at Sew Can She.  I might have to start making a collection of my own!