12 Months of Christmas Tutorials
It's beginning to feel a lot like Christmas….  I love everything about the holidays – the music, the lights, the cookies, Christmas decorations and the gift making!
If you have been following my blog this past year, you know that I've been sharing a Christmas tutorial each month for my Christmas Once a Month Series.  So let's re-visit some of those projects today since January was a long time ago!
January started with this beautiful Poinsettia Pillow made from craft felt.  Super easy to do!
February brought you Christmas JOY in a Frame!  There's also a link to a ribbon weaving tutorial to create the beautiful "O" in JOY and you can see a Christmas card that I made using a ribbon wreath.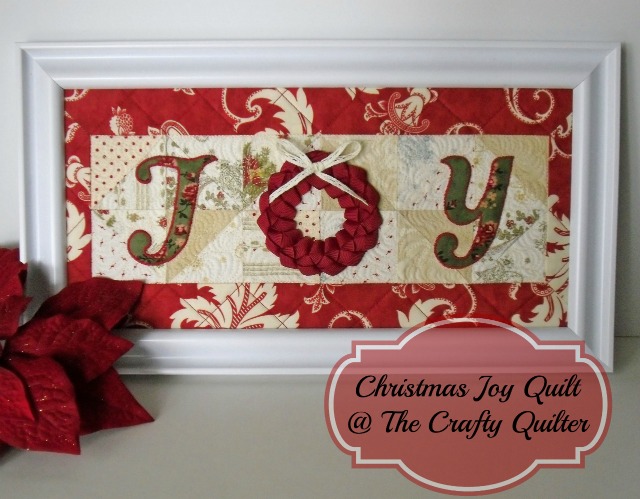 March was for gift making and I shared a tutorial to make travel-size pillow cases, a book bag and fabric bookmarks.  If you have scraps of leftover minky, it's perfect for these pillow cases.
In April, I had you crafting with mason jars to make some beautiful candle holders for the holidays.  No sewing required!
May had more easy decorating ideas with embroidery hoops.  Again, no sewing machine needed, just some cute fabric!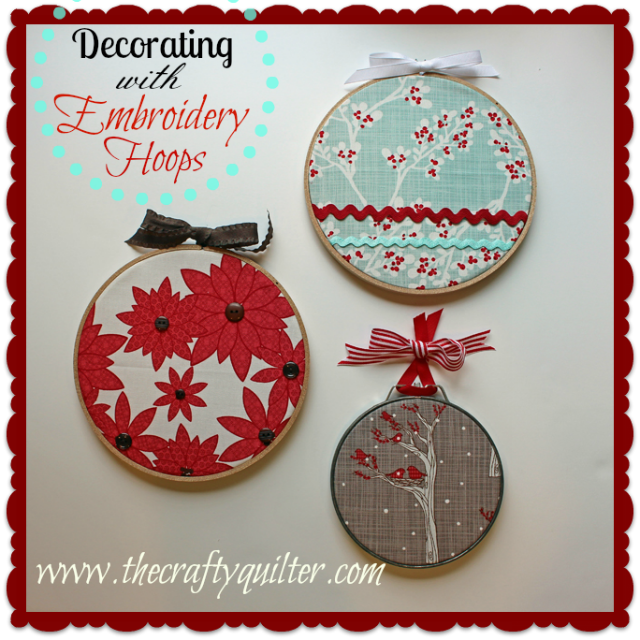 June was one of my most popular tutorials, the Winter Seeds Table Topper.  I love everything about this one and it's charm pack friendly!
In July, I hosted a Christmas in July Blog Hop.  My contribution was this cute little Christmas Table Runner.  It uses one Moda Candy pack or 2 1/2″ squares and it went together in a hurry!  You will find a link to the other participant's projects there also.
August was full of pinwheels with a tutorial for Pinwheel Star Placemats and a Pinwheel Star Table Runner.  Both of these are great for hostess gifts or to decorate your own home!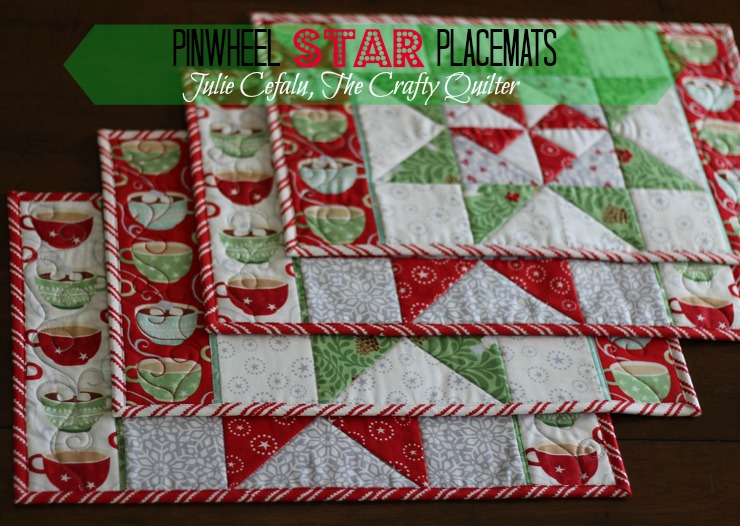 and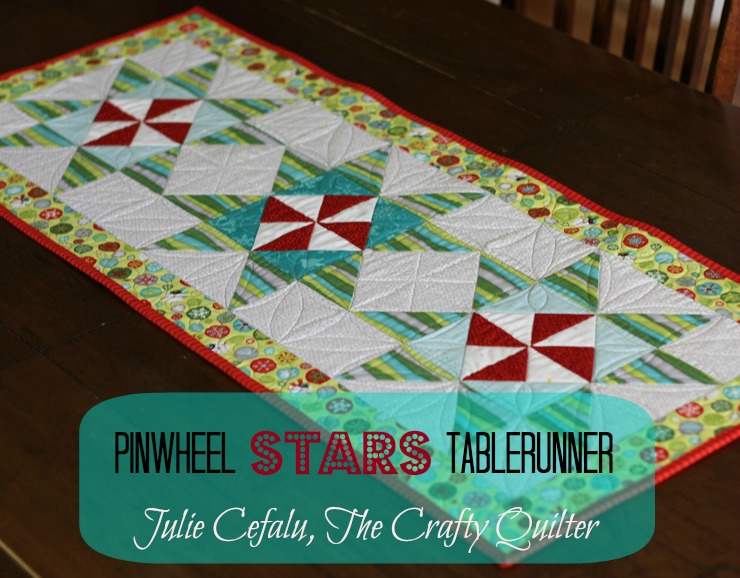 In September we were making the cutest gift tags ever!  Yes, I am a little bit biased, but they are pretty sweet.  It's a great way to use up small scraps of fabric, cardboard, buttons and ribbon.
October was the "creation" of the Cookie Plate Crumb Catcher.  Another favorite tutorial of mine so far and a perfect hostess gift.
In November, I shared this Christmas Tree Wall Hanging which adds a touch of whimsy with all of those circles.  Can you tell that I like anything with applique?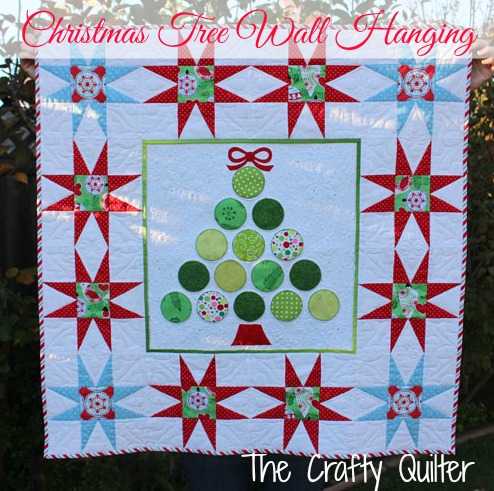 So, that leaves us with December.  My plan was to share a new mug rug pattern with you.  I still don't know if that's going to happen due to other obligations exciting projects getting in the way taking priority.  For now, you can take a look at my Holiday Mug Rug Tutorial from last year:
I hope your holidays are filled with joy and fabric, with a healthy does of time spent with your sewing machine, I mean loved ones (or is that the same thing)?