Sew Thankful Sunday, 12.29. 2013
{I am frequently visiting other blogs and I'm always amazed at the talent and passion that I see along the way.  Since I love sharing these new "finds" with you, I created Sew Thankful Sunday.  My way of giving back to the quilting community and sharing great content with you at the same time!}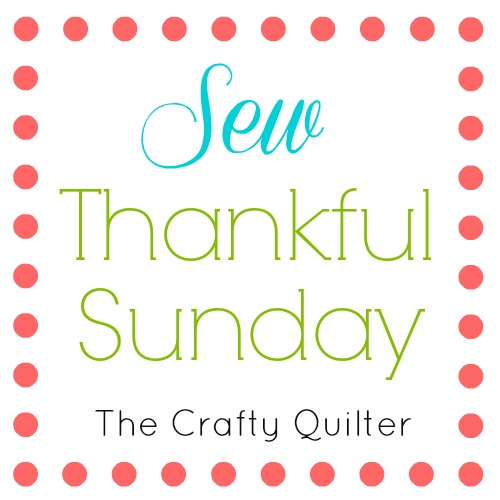 Hey everyone!  I hope you all had a nice holiday.  I'm ready to start the new year off with a few new projects and, hopefully, lots of finished ones!  But first, I have some things to share with you that I am sew thankful for!
(Remember, you can click on any of the images below and it will open up a new tab to the associated link).
1.  Sara at Sew Sweetness is starting a Bag of the Month Club and I have already signed up!  You know I love BOM's, and I love making bags too.  I think this is a refreshing take on that idea.  If you sign up before the end of the year, you get a discount!
2.  Speaking of BOM's, I have been following the Jingle Belles BOM this past year by Erin at One Piece at a Time.  To see it for yourself, you can find all of the links in one place, here.
3.  I recently heard of a new product called Alphabitties by It's Sew Emma that is designed to keep your cut pieces organized for sewing.  Who doesn't need a little more organization in their quilt room?  You can see them in action at the Fat Quarter Shop's Jolly Jabber Blog.
4.  If you've ever been interested in landscape quilting, you'll want to check out Nancy Zieman's blog.  She recently posted a tutorial that walks you through the process of designing a winter landscape of your own.  Her examples are quite beautiful.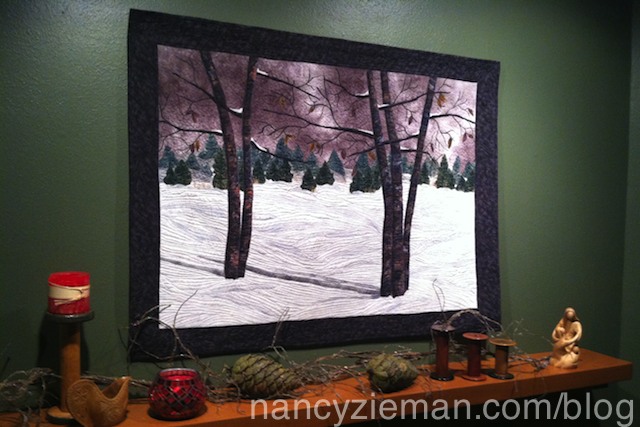 5.  I am always trying to increase my photography skills and knowledge.  I just saw a quilt photography tutorial by Ann at Play Crafts that was just what I needed.  The "focus" was on light and how to use it to your advantage.
6.  Check out this cute little mouse pad tutorial by AnneMarie at Gen X Quilters.  What a great way to use up fabric and add a touch of color to your computer station!
7.  Here's a cute little quilt tutorial by Lee Ann at Podunk Pretties called Threads of Love.  I love the fabric she used in those spools of threads!
8.  Zippered pouches are so quick and fun to make, and you'll find a bunch of them at Inspiring Creations.  Lindsey has rounded up 12 tutorials with links to all of them.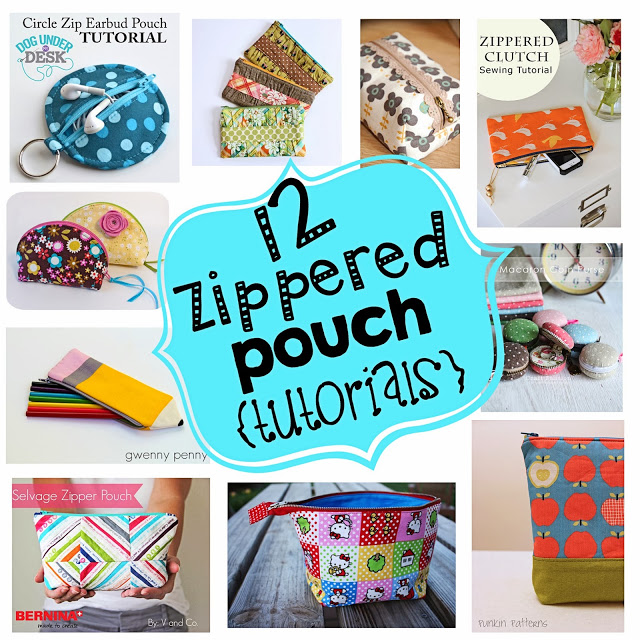 That's my list for today and I thank all of the bloggers who made it possible!  Have a great Sunday!