Snow Birds Mug Rug Tutorial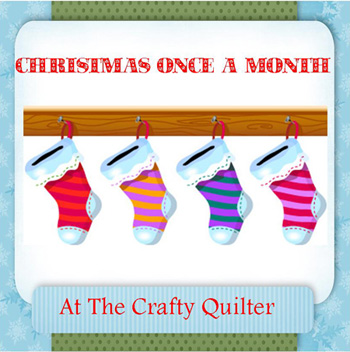 It's here! The last project for my Christmas Once a Month series is a mug rug that is little in size but big on cuteness!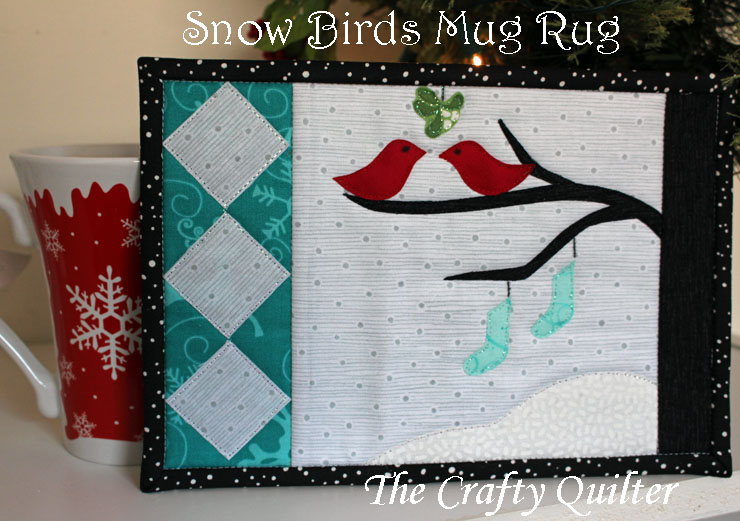 You can download the pdf instructions here: Snow Birds Mug Rug
If I hadn't been taking pictures along the way, I could have made this in an hour and a half. Done! There is very little piecing and the applique is pretty easy and no fancy stitching either. Just straight stitches about 1/8″ inside the raw edges of the applique. I even used a permanent fine-tip marker to add the bird's eyes and stocking strings. Easy peasy!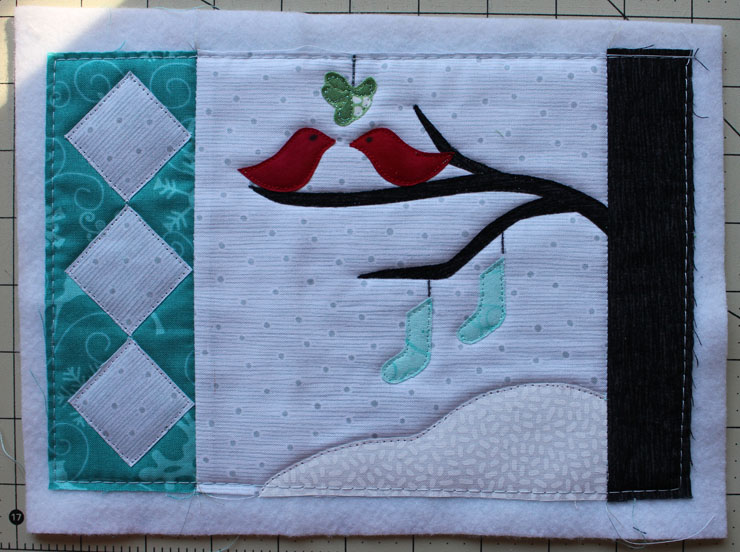 And you do the applique stitching and the quilting at the same time! I don't usually use a straight stitch on raw edge applique, but the pieces are so small that it gives it a more uncluttered look. And I don't think this little piece is going to end up in my will, if you know what I mean. It might fray a little bit after some wear and tear, so if you want to zig zag the edges, then go for it.
I used "Sliver" thread by Sulky for some of the stitching. You can see it in the snow and stockings above. I love the shimmer that it adds to the applique!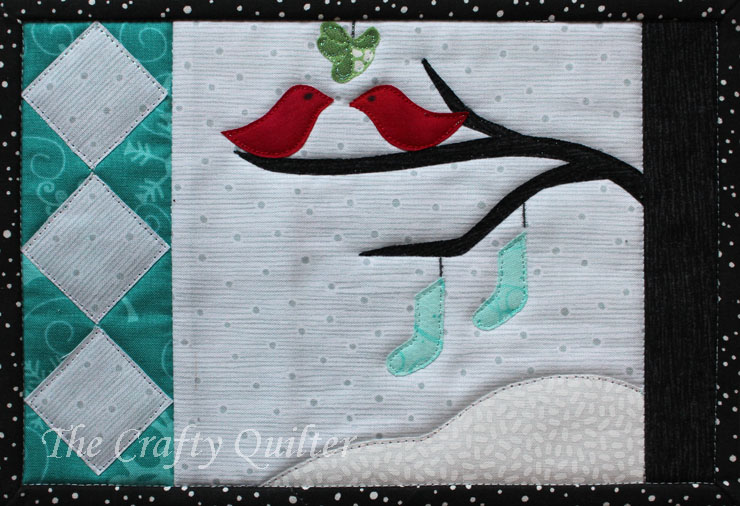 The mistletoe at the top was an afterthought, and I happened to have the perfect fabric for it. I would probably lower the placement of the tree limbs and birds in the future to allow more room for the mistletoe.
I made my first "practice" version out of batiks. Do those birds look like a mustache in the trees? (Thanks for the idea, Jan).
I think the three on-point squares would be a perfect place to add a monogram or spell out "JOY". Hmmm, maybe I DO need an embroidery machine!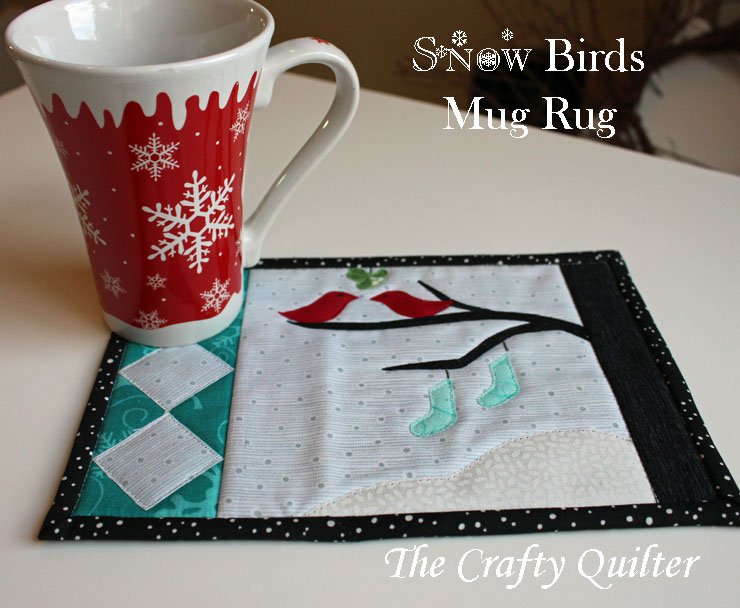 I hope you can find time in the next few days to make one of these little mug rugs in time for Christmas. I'm thinking you could easily make a dozen in a day! Well, maybe with the help of some elves. And there's always next year! Enjoy!