I've been plugging away at my BOM's and I've completed a few small projects, too!
I made my Polar Bear Block for the Classic Meets Modern Sew Along at Sew at Home Mummy.  I love this block!  It definitely has that modern feel in a traditional setting.
I thought I would share my January BOM(s) for The Quilt Show's A-Z for Ewe and Me.  Here is the traditional segment from January using the kit which was provided for me so that I could make tutorials for the show.
And I'm making another sample using my own stash which is more bright and modern: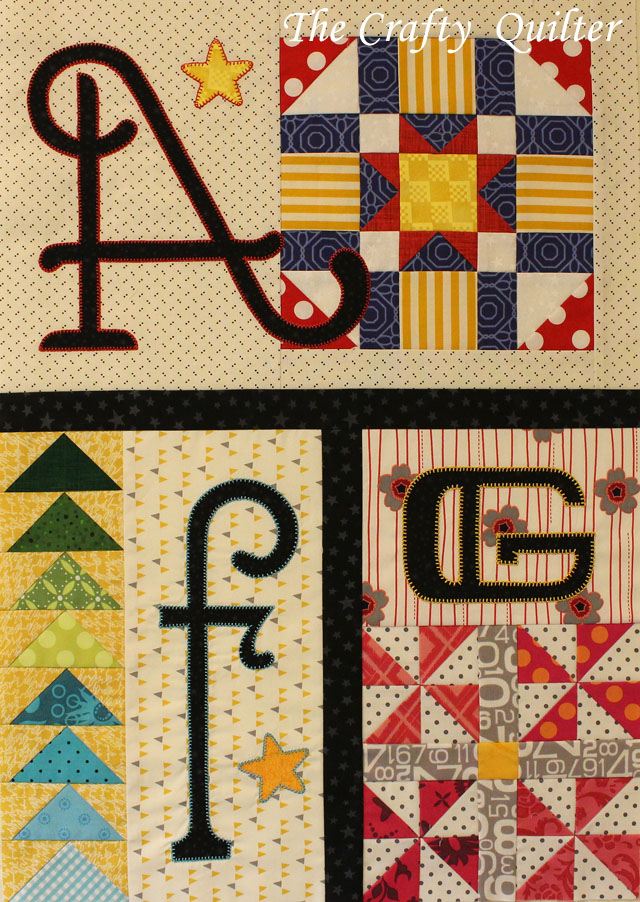 I don't know what I was thinking when I thought that I should make two of these quilts, but I'm enjoying the color therapy of making my own version.
I'm also working on a BOM sample for The Granary Quilt Shop where I am co-teaching a monthly BOM class using the book, Quilts from El's Kitchen.  I'll show you pictures when it's finished, but I can tell you that it's super cute and all 30's fabrics!

I made three mug rugs this month using my own idea of a center hexagon.  One of them was for a gift exchange (no picture) and the other two were birthday gifts.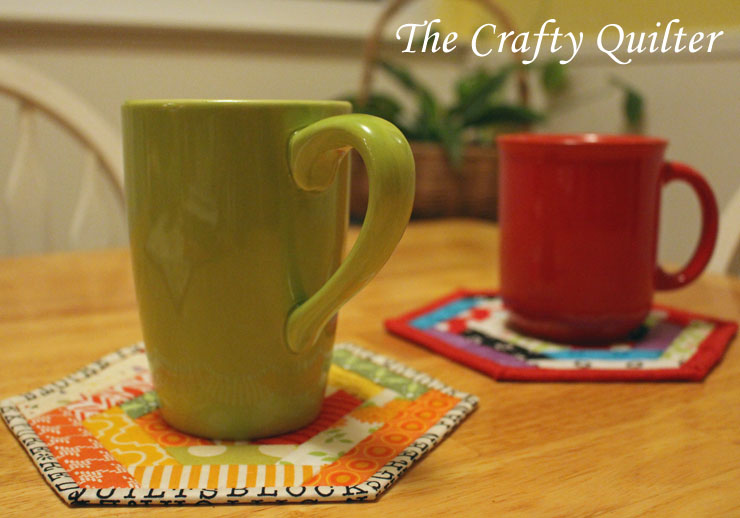 I stitched 1 1/4″ strips of fabric around the hexagon in the middle (which I fussy cut).  Here is the owl version: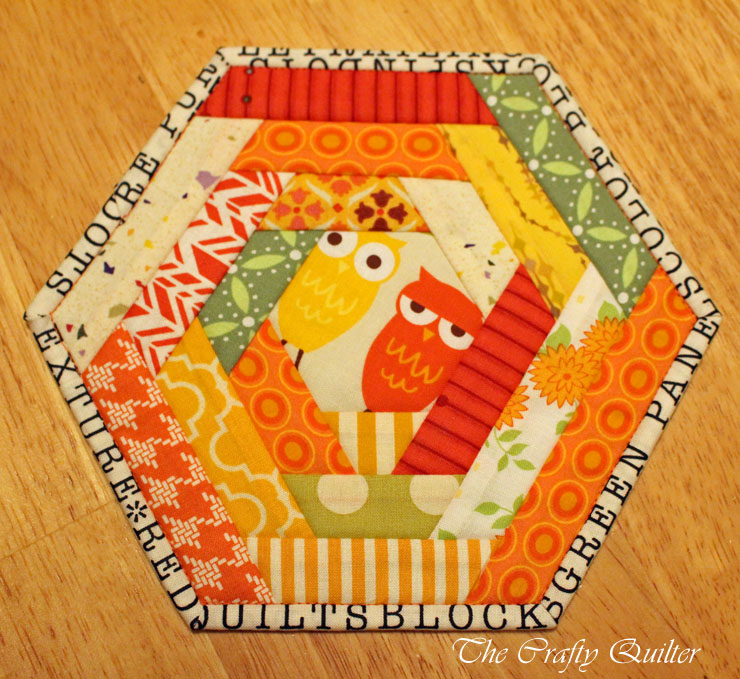 And here is the lady bug:
I used double fold binding for the lady bug version and it's really too thick for such a small thing.  So, I went with a single fold binding for the owl and it turned out much nicer.  This was my second attempt at single binding and it worked!  (The first attempt was a complete failure).  Plus, I got super lucky with the lettering on the binding lining up just right along the edge:
I know you're going to ask where I got the fabric, and I don't have enough selvage left to get the manufacturer's information.  I know that I bought it online and it was fairly recent.  I'll keep looking, because I'm going to want some more!
I'll be making a new mug rug tutorial soon; it's still in the sketching phase.  I think one can never have too many mug rugs and they make the best gifts!
Lastly, on a personal note, I have wonderful news to share with you.  My daughter, Nicole, got engaged!  We're really excited that she found "the perfect man" and looking forward to planning the perfect wedding!