I finished the final video taping of The Quilt Show's block of the month, A-Z for Ewe and Me, designed by Janet Stone, on Friday.  It's a wrap, and it feels so good to have it completed!
Here is a picture of me in Alex Anderson's home studio; she is the one holding the camera!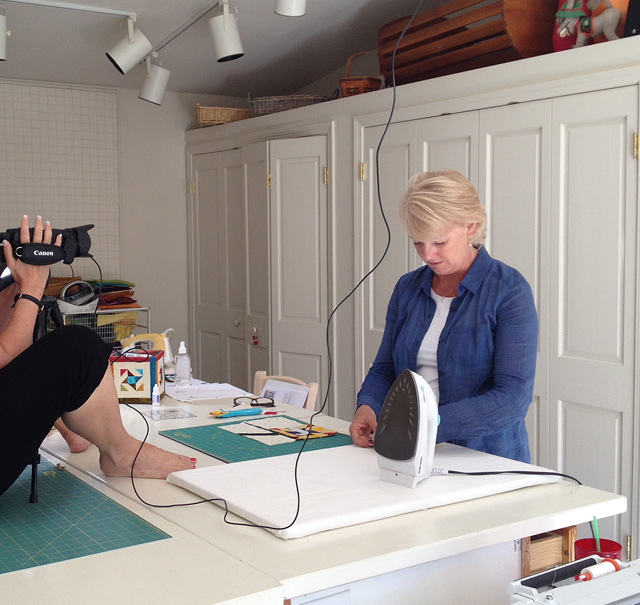 She is so gracious and made me feel very comfortable (which was soooo appreciated).  Hopefully, I'll be working more with the TQS gang in the future.
I made this monogrammed mini quilt as a sample for the last video I did.  It's a great example of how you can take a piece from a quilt and change into a completely different project.
This was originally part of the "F" block from the BOM quilt. I added another row of flying geese and widened the center to fit the letters "MK".  It will be a "thank you" gift for a friend once I get the binding finished.
Now that this BOM is over (for me), I get to work on some of my own projects.  I'm hoping to add a few tutorials for you all in September, but first I have to clean my sewing room!  Holy cow, what a mess!
As part of this clean up, I'll be doing some destashing.  I'm thinking of putting some fabric bundles together and offering them to my blog readers (at a great price). If that sounds good to you, let me know!  I hope you have a great week.