Sew Thankful Sunday, June 2017
{I love the idea of "paying it forward". I think the world would be a better place if we could spread some joy and acknowledgement of good deeds done by others. I try to do that once a month for my Sew Thankful Sunday posts. I highlight some great content that I've found on other people's blogs that I hope will inspire you and reward the originator by bringing traffic to their site. If your blog has been mentioned without your consent, please let me know and I will take you off the current list of featured bloggers.}
June has crept up on me, but that seems to happen every month!  I love that school is out, even though my kids are grown.  The streets are less congested with cars and more filled with children's laughter.  Graduations, camping and outdoor fun seem to be the keynote speakers this month.  Hopefully you can squeeze in some new craft projects to take on your next vacation or to enjoy while the kids are playing outside.
Note:  If you use Pinterest, please pin from the original source and not this blog post. Remember, you can click on any of the images in this post and it will open up a new tab to the associated link.
 June is a great month for an easy and carefree quilt along like the one that Amanda Jean at Crazy Mom Quilts is hosting.  The June quilt Quilt-a-long is up and running with sorting scraps to start the week.  See what I mean?  Nice and easy.
2.  Wendy at Ivory Spring has designed a beautiful, free pattern for Quilting Treasures, Love My Hero.  This Quilt of Valor was made to honor our military service members and would be a great patriotic project for the summer.
3.  It's never too late for some Spring cleaning, so be sure to check out these great Tips for Spring Cleaning your Sewing Space from Jeni at In Color Order.  You'll be inspired just by looking at her beautiful (and clean) sewing room.
4.  Mini quilts are still popular as evidence by the recent Summer Mini Quilt blog hop hosted by Sew in Love with Fabric.  I love this Sliding Geese Mini Quilt made by Kelly at My Quilt Infatuation.  So fun and sew easy!
5.  It wouldn't be summer without a watermelon to nibble on.  Even better is this adorable Watermelon Whimsy Table Runner designed by Lindsey at Fort Worth Fabric Studio.  Isn't that the cutest?
6.  We all love free patterns and there are so many of them out there.  It was so nice to see Maria at Stitch and Sew share My Top 100 Free Sewing Patterns.  There is something for everyone on this list!
7.  Do you ever wonder what needle to use when hand stitching your binding down?  Finally someone has made a specific needle for the task.  Check out what Carrie at the Moda Cutting Table had to say out about the new Binding Needles from Primitive Gatherings (along with the other needles in her new line) and more new notions she found at Spring Quilt Market.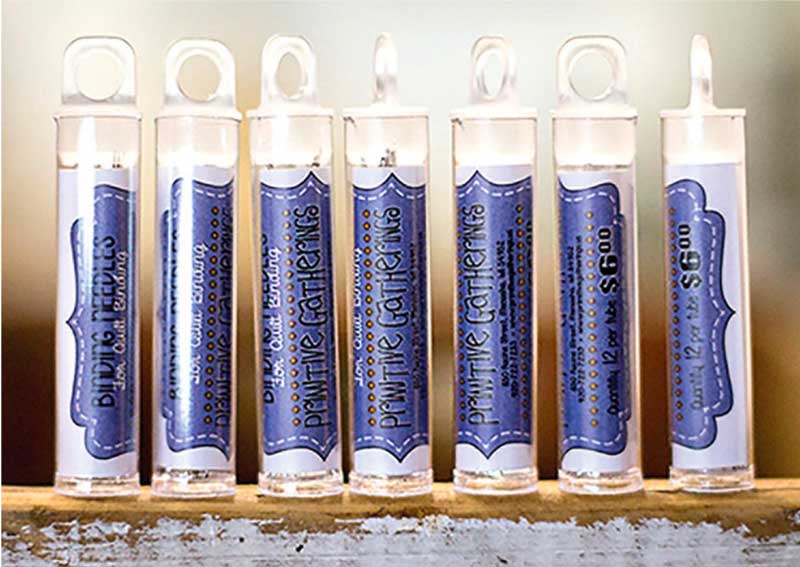 8.  Embroidery is a great take along project for the summer, so you'll appreciate this Happy Camper embroidery pattern from Jacquelynne Steves.  She also gives you links to embroidery and coloring videos to get you started.
9.  Digital photography is a big part of blogging, but it's also a modern technology that we all use.  Erin at Digital Photography for Moms shares her Top 5 Blog Photo Edits that I found so helpful!  If you enjoy photography, you'll also love Erin's blog for her editing and general photography tips as well.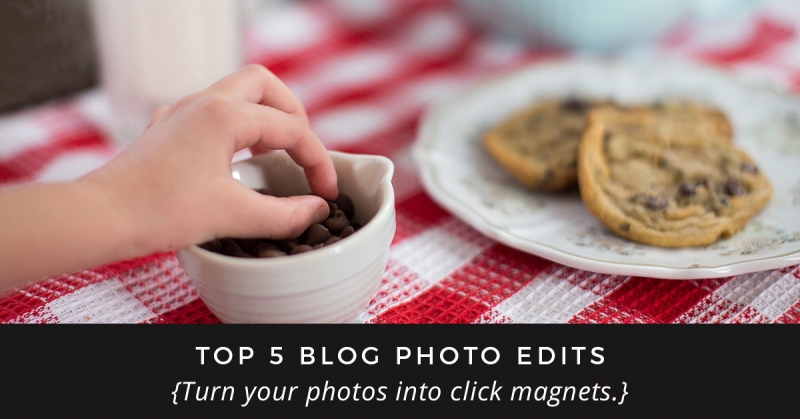 10.  No matter what level quilter you are, you'll appreciate this new series, Quilting Essentials, from Pam at Heartspun Quilts.  Each month Pam will give tips and hints to make you a better quilter.  She starts it off with how she finds design inspiration!
11.  Bag making has become something most quilters have tried.  That includes me, so I was so happy to see these 15 Must Know Bag Making Tips & Tricks from Melissa at Polkadot Chair.  I'm sure you'll discover a few things to help with your next bag project!
12.  I know it's only June, but Christmas will be here before you know it!  That's what Andy at A Bright Corner was thinking with this Pinwheels & Patchwork free quilt pattern she designed for Riley Blake featuring their new Christmas line, Comfort & Joy.
13.  I was SO glad to see a new, free, block of the week starting from one of my favorite designers, Anne Sutton of Bunny Hill Designs.  Sugar Plum Stocking Treats will start July 7 and continue weekly through September.  Each week you'll receive an applique block pattern along with final assembly instructions.  Kits are available from Bunny Hill or choose fabric from your own stash.
14.  To celebrate the release of her new fabric lines (3 of them!), Lori Holt from Bee in My Bonnet has a tutorial to make this adorable Vintage T.V. Block.  Everything Lori does has that old school charm and cuteness to it – this tutorial included!
Thanks for joining me today and for visiting all of the featured artists.  They have given us sew much to be thankful for!  Happy Summer!
3.  Save
Save
Save
Save
Save
Save